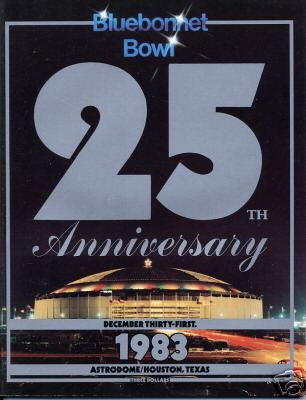 Tomorrow night, the 2009 College Football Bowl Season will come to an end with the BSC Championship Game.  The game will feature Texas "" a team we hate  "" against Alabama "" a team we don't like.  At the conclusion of that game, a mythical national champion will be crowned.
Yeah, the whole bowl system is stupid.  And yeah, a playoff system would be 10,000 times better and make college football enjoyable.  But until that happens, Oklahoma City needs to take advantage of the system and get a college bowl game.  There are already 40 or 50 of them, so why would it hurt?
Anyway, we've come up with a list of 10 potential bowls that could be played here in the Sooner state.  The first two are below, the rest are after the jump.  Enjoy.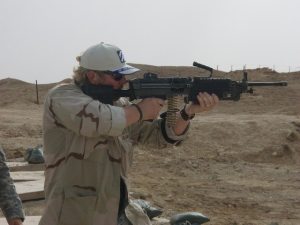 1. Toby Keith's "I Love This Bowl."
Okay, if this whole gimmick sounds familiar, it's because we did it back in 2007.  Here's the proof. Anyway, from that original list, this was the best idea.
Think about it, the game could probably be played on the stage at Toby Keith's "I Love This Bar and Grill."  Plus, it may encourage someone who lives in Oklahoma City to actually visit Toby's stupid restaurant.
-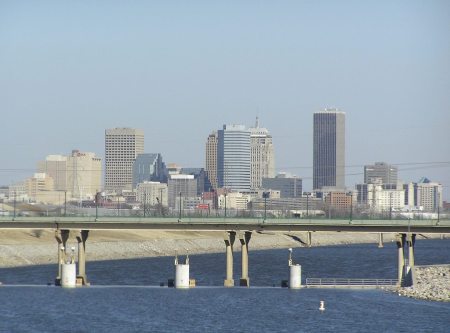 2. The Oklahoma River Bacteria Bowl
This would be a good idea, because it would highlight the amazing rowing facilities we have in the Oklahoma River.  Since no one want to get close to the river, the game could be played in the Mayor Cornett Central Park that was part of Maps III.
-
3. The Doritos Prostitution Bowl filmed by the Video Vigilante
Yeah.  Did you forget about the prostitute who was paid with several "fun size" bags of chips? We didn't either.
-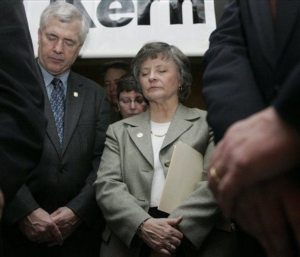 4. The Oklahoma Republican Party Hatred Bowl
Sally Kern would have to be involved in this game.  Maybe she could toss the coin or stone a divorced couple.
-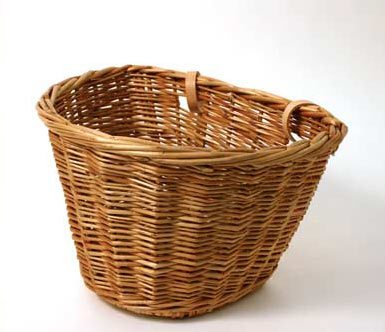 5. The Hobby Lobby Wicker Bowl
The guy who owns Hobby Lobby has enough money to buy Oklahoma, but instead of doing that, he should construct a stadium in Piedmont and host a bowl game.  The stadium would probably be made of wicker and cheap frames, and if you bought tickets on the right day, you could get 50% off.   Also, the stadium could be used for Promise Keeper rallies throughout the year.
-

6. The Bobby Burbridge Lane Foundation Morality Bowl
Yes, that video above is of Bobbie Burbridge Lane singing.  Bobbie Burbridge Lane is the lady that runs those preachy, annoying and condescending advertisements on the Sports Animal where she talks about the evils of pornography, television, cell phones, and old women selling bibles.   I guess it's good to know she can offer halftime entertainment at her own bowl game.
p.s.- Her  YouTube video has one comment.  It's the first YouTube comment I've ever enjoyed.  Here it is: It's positively rich to watch such an enemy of the gay community so strongly resemble an elderly drag queen.
-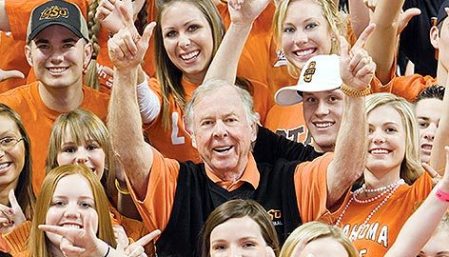 7. The Pickens Plan Bowl
You know what's scary, I could see this bowl game actually happening.  Hmmn"¦.I wonder where they would play the game?
-
8. The Route 44 Bowl presented by Sonic Drive In
This game would be played in a big parking lot and the players would have to wear roller skates.  The football would be a Cherry Limeade.  That would kind of be entertaining.
-
9. The Braum's Blizzard Bowl
I think Braum's would do this just to f*ck with us.  Seriously, because Braum's essentially forced all the Dairy Queen's in Oklahoma to go out of business, we have to live with Mixes, Blasts and McFlurries for ice cream delights.  Sometimes I just want a Blizzard, and the only way this can happen in my home town is for Gary England to send one upon my home on Christmas Eve.  We live in a cruel world.
-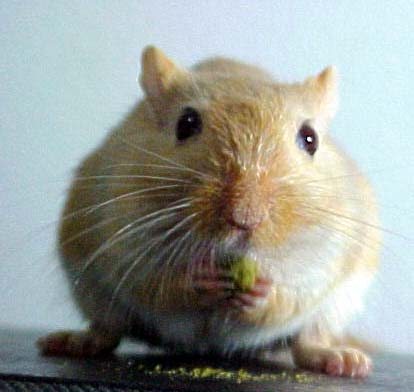 10. The Gerbil Bowl presented by Mathis Brothers Furniture
Yeah, this also made our list the first time we did it.  And yeah, I still think it's funny.  Who knows, maybe the Mathis Brothers do too, and they will advertise on our site to thank us.  A man can dream, right?
-
Anyway, that's our list.  Have any better ideas?  Leave a comment.
Stay in touch
Sign up for our free newsletter