Everything Else
Top 20 Lost Ogle Posts of 2009
11:00 AM EST on December 30, 2009
For the Lost Ogle, 2009 was a good year.  Overall, we've had over 800,000 visits and over 1.8-million page views.  We've also published 576 blog posts. Some of these posts were good, some of them were bad, and most of them had typos.
-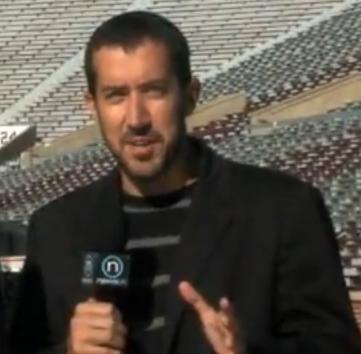 20. 2009 Oklahoma Halloween Costume Ideas
Each year, we like to toy around with various Halloween costume ideas.  My personal favorite for 2009 was the age-progressed Dave Morris.
-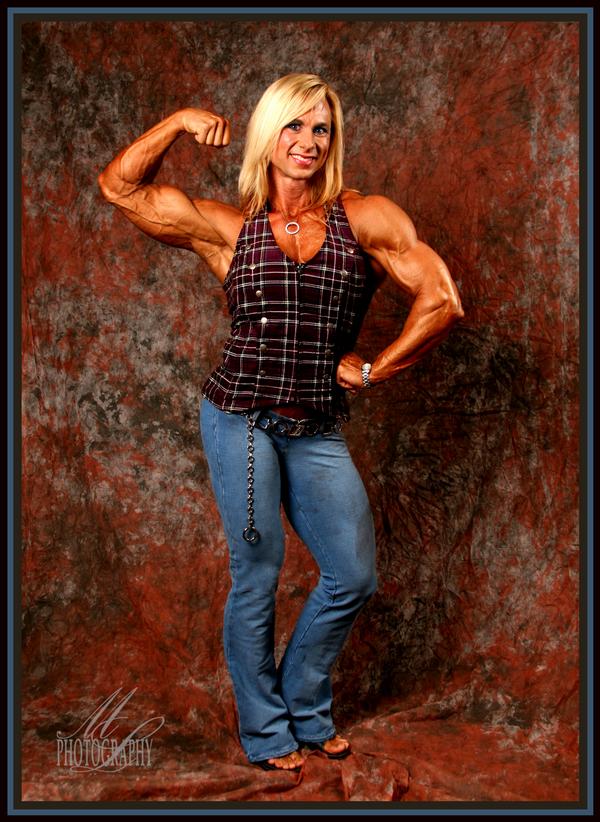 19. Yeah"¦I'm pretty sure she's guilty.
This post was about Olahoma City Firefighter Sherry Smith who was busted for being part of a local steroids ring.  After seeing the pictures of Sherry, it was hard to believe she was guilty.
-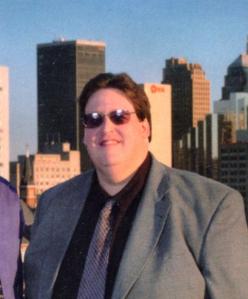 18. Mike Morgan and Steve Lackmeyer need to hug
Early in 2009, Oklahoman Business writer Steve Lackmeyer went after Oklahoma City weathermen, claiming that their over-hype of winter weather hurts the business in Bricktown.  KFOR Weatherman Mike Morgan then came after Lackmeyer, even telling him to "show some balls."  Somewhere lost in all this, Gary England got angry and started planning the 2009 Christmas Blizzard.
-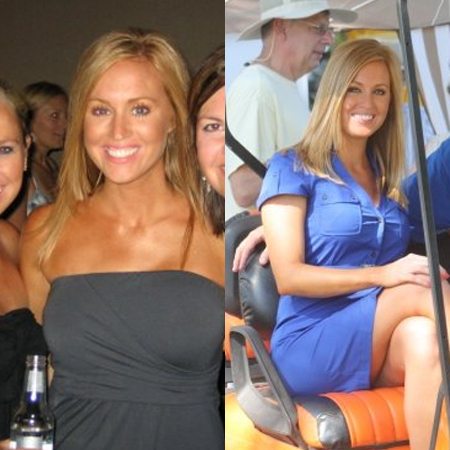 17. OKC Media Approval Rankings: Joleen Chaney
For some reason, people on the Internet like hot chicks.  In The Lost Ogle land, they also like hot chicks who happen to be news reporters.  Joleen Chaney falls into this category.
-

16. Official "Cowboys 4ever" video leaked to the Internet

Okay.  Maybe, this wasn't the official video for Oklahoma State's terrible song "Cowboy's 4ever", but it should have been. This one wasn't a bad choice, either.
-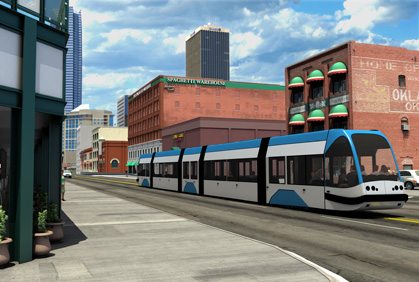 In this post, Clark Matthews wrote why Oklahoma City voters should vote Yes for MAPS.  He also shot bullets through the "Not this Maps" defense.  This post had 83 reader comments.  That may be a non-contest related record for 2009.
-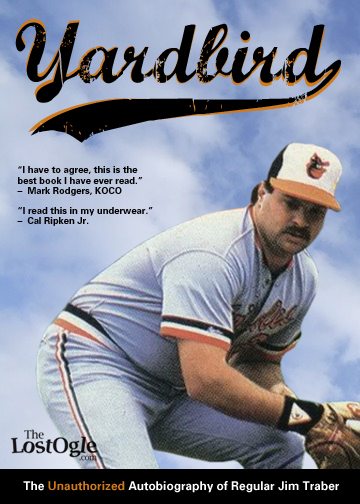 14. Yardbird: The Unauthorized Autobiography of Jim Traber
Last summer, we uncovered "Yardbird: The Unauthorized Autobiography of Jim Traber."  In this book, Traber writes about Cal Ripken, Terra Luna Grill, and taking bubble baths with the Fat Jack.  Granted, the book is fake, but who really cares.
-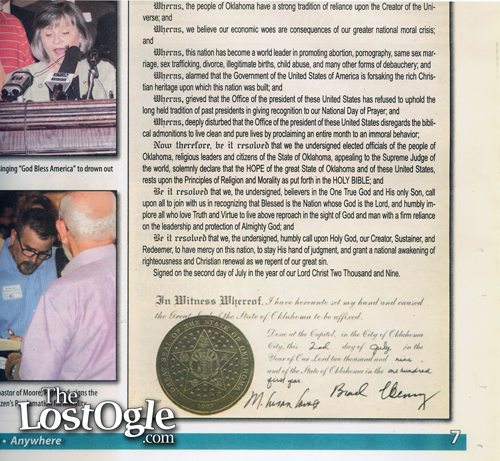 13. Thou Shall Not Bear False Witness"¦unless you're the Baptist Messenger
Last summer, we uncovered an attempt by the Baptist Messenger to make it appear that Oklahoma Governor Brad Henry signed-off on the crazed "Proclamation for Morality" that was authored by Sally Kern.  Just hours after we broke the story, The Oklahoman and the TV news media reported it, and later in the day, The Baptist Messenger issued an apology for a graphic design "oversite."
-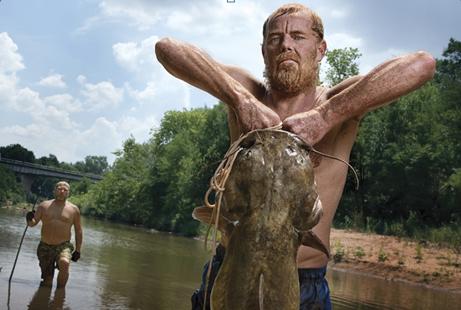 12. Top 10 Ways to Die in Oklahoma
In general, people like lists.  In fact, it's probably why you're reading this right now.  Also in general, people fear death.  I guess this proves that our love of lists overrules our fear of dying.
-
11. Bob Barry Jr. is a little too flirty on Twitter
Last spring, Twittermania hit the world.  One of the people to give Twitter the old college try was KFOR sportscaster Bob Barry Jr.  Unfortunately, Bob Barry Jr. forgot he wasn't in college anymore, as he openly, publicly and somewhat creepily flirted with a bunch of young female coworkers and media personalities.
-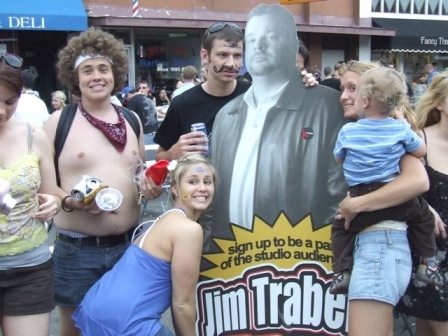 10. The Travels of Cardboard Jim Traber: Norman Music Festival
This was the second year Cardboard Jim hit up the Norman Music Festival.  It was also the second year we had official media passes.  Both of those things are cool.
-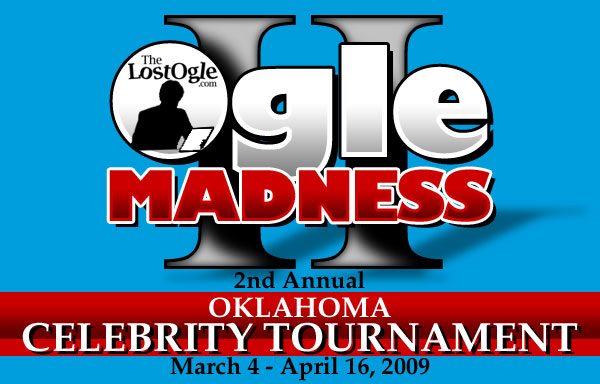 9. Ogle Madness II Championship Game
Overall, Ogle Madness II accounted for 38,000 of our page views in 2009.  That's about 2% of our site traffic.  Also, a hot chick in a pink bikini won.  Imagine that.
-
8. The Unfinished Lost Ogle Q&A with Ashlynn Brooke
What does this tell you?  Our interview with the Governor of Oklahoma doesn't crack the Top 20 of our 2009 posts, but an unfinished interview with a porn star cracks the Top 10.
-
7. Yoshimi Battles the Pink Hypocrites
Last spring, the idiotic Oklahoma State House voted a down a house resolution that declared "Do You Realize" to be the official state rock song of Oklahoma.  This was stupid because the song was chosen by the people of Oklahoma.  After all the smoke cleared, we uncovered pictures of a few state reps who voted against the resolution, but happily took pictures with the Flaming Lips before they voted.  Stupid hypocrites.
-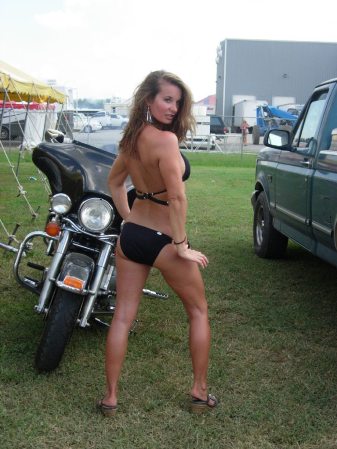 6. Breaking down the Ms. Rocklahoma Finalists
Like it or not, there are some things that only work in Oklahoma.  Rocklahoma "" and in particular the Ms. Rocklahoma Beauty Pageant "" is one those things.
Also, the best part about this post was when some guy sent us an email saying that he and his wife were going to sue us for "defamation of character."  Keep in mind, his wife was a Ms. Rocklahoma Beauty Pageant contestant.  He should probably be suing Rocklahoma.
-

5. The Oklahoma Sports YouTube Hall of Fame
This is the newest post on the list.  In it, DailyThunder blogger Royce Young broke down the best Oklahoma related sports clips on YouTube.  It was a pretty good list, we just find it hard to believe that this one didn't make the cut.
-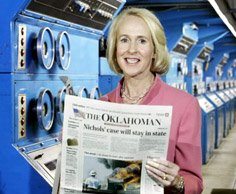 4. The 50 Most Powerful Oklahomans
This was a series we published in segments last January.  The most powerful Oklahoman on the list was Gary England.  I think the blizzard of 2009 reinforces this belief.
-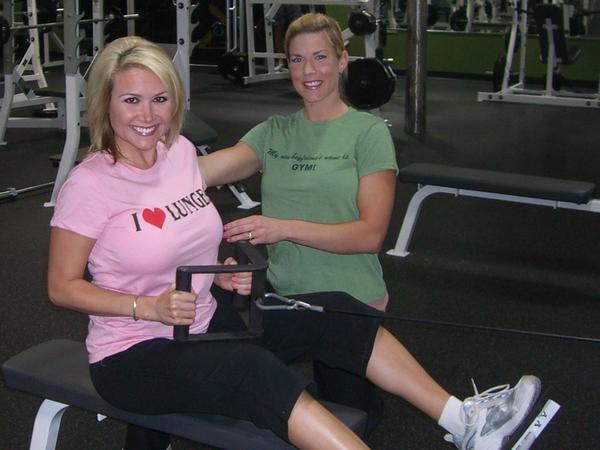 3. The 2009 Ranking of the 20 Hottest Women in the OKC News Media
Ahhhhh"¦.hot chicks.
-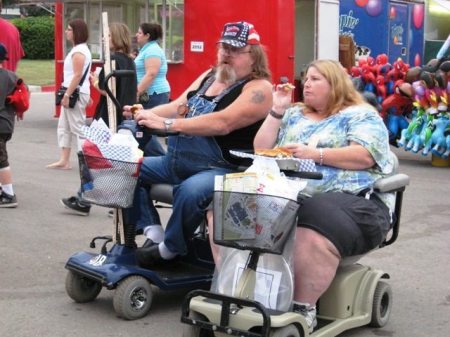 2. Oklahoma State Fair Photo Contest
This was our inadvertent "People of Wal-Mart" moment.  Before the fair began, we issued a call for Lost Ogle readers to send us some pictures from State Fair.  We received dozens "" Yes, Dozens!!!! "" of entries.  The winner was an amazing picture called the "rascal racers."  Finishing second and third were "The Black Confederate" and "Terry."
-
1. Jessica Alba vandalized Oklahoma City. Seriously.
This was a runaway winner for our most popular post in 2009.  It's also the most visited post in the history of The Lost Ogle.
For those who are new or don't know, we are the "obscure local social blog" who broke the news of Jessica Alba vandalizing downtown Oklahoma City.  Our post initially went up on a Monday morning, and that night was covered by KWTV Channel 9.  After it made Channel 9, it hit the news wire.  This resulted in The Lost Ogle being mentioned on sites like TMZ, ABCnews, and Dlisted, and even making TV shows like E!'s Daily 10 and VH1's Best Week Ever.  Hell, even Dave Morris with NewsOK dropped our name.  We're pretty sure this made Ed Kelly cry.
-
So there you have the Top 20 Lost Ogle posts of 2009.  Who knows what 2010 will bring, but I think 2009 will be a hard year to top"¦but we'll try.  Have a Happy New Year!
Stay in touch
Sign up for our free newsletter