Everything Else
Top 20 Oklahoma-ish News Stories of 2008… (20-11)
6:19 PM EST on December 29, 2008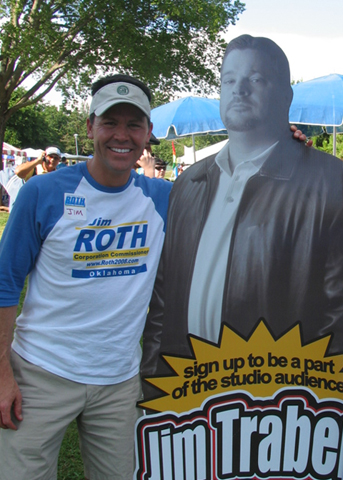 It's hard to believe, but in just a couple of days 2009 will be here.  I'm not sure why that's hard to believe, but it seems like an appropriately cliched introduction to the cliched "Top News Stories" list.  Check out the first half of our Top 20 after the jump.
20. Global Warming be damned: the weather this year was relatively normal.
Hard to believe, huh?  The severe weather season wasn't too bad, there were no crazy ice storms, and it didn't rain for 20+ consecutive days during the summer.  Hell, we even missed a bunch of rampant out-of-control fire storms.  It makes me think that our pagan inspired sacrifice of Tony and two virgin storm chasers to Gary England was well worth it.
-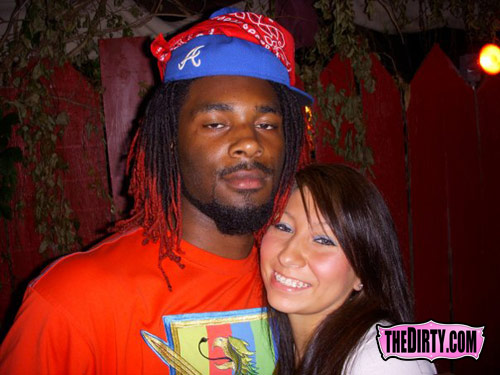 19. Josh Jarboe raps his way off the OU football team.
This happened during the middle of summer when really nothing else was going on, so at the time it was pretty big news.  Now it's kind of like "who cares."  At least he posed for this picture with another Sooner reject: Jenna Plumley.
-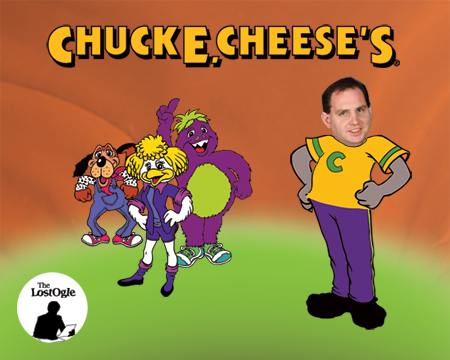 18. OSU fires Chuck E. Sutton.  Brings in a guy who seems pretty normal.
Even though I don't really give a rat's ass about OSU (get it...rat's ass), I was kind of upset that they fired Sean Sutton.  First of all, his dismissal got rid of a bunch of easy jokes.  Secondly, I was convinced that he was finally going to explode during a 20-second timeout of close game.  Seriously, I've never seen a man so worked up while coaching a basketball game.  Sean Sutton always looked like he just had three consecutive seizures and drank five red bulls.  His voice sounded like nails across the chalk board.
-
17. Bryan Abrams is an asshat.
Last September, former Color Me Badd singer Bryan Abrams was arrested for domestic abuse.  I'm not sure which is worse: that or his beard.
-
16. Staying the night at the Ofuskee County will blow you away.
Last January, a female jailer at the Okfuskee County Jail (pictured above, MySpace here) was arrested for "raping" an inmate.  She raped the inmate by performing oral sex on him.  The oral sex - imagine this - was consensual! 
-
15. Lance Cargill forgets to pay taxes.  Steps down as House Speaker.

Honestly, it seems like this took place 2 years ago.  I guess a lot has happened since the biggest tool in the history of Oklahoma politics went from golden boy to reject in a matter of one month.
-
14. OU loses Fiesta Bowl. Again.
Whatever.
-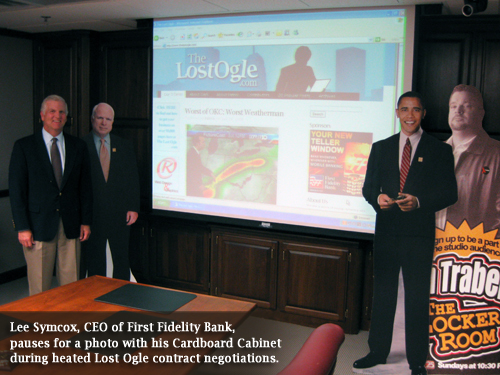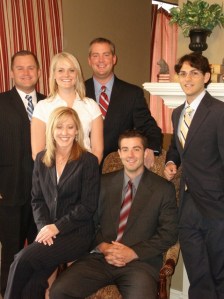 13. We get advertisers!
Seriously, this is a big deal and a big news story.  We sent several press releases to all the papers about this news, but none of them would cover it.  For some reason, these publications can waste space every Sunday telling you that some oil company hired a receptionist and an ad agency hired a graphic designer, but a blog announces they have some awesome amazing advertisers and they don't care.
In case you forgot, our supporters for 2008 have been:
Mountain Vista at Beaver's Bend Vacations
Be sure to visit their sites and tell them that you love them.
-
12. OU Sorority Girl will do whatever it takes to be an alpha chi.
When I first watched this video, I had no clue that it would go viral.  In the past couple of weeks, it's popped up on College Humor and Funny or Die.  Although I wasn't sure who this was at first, we figured out that the girl in the video is Elyse Downs.  We also figured out that her "friend" Briana Decassios shot the video.
-
11. Sam Bradford and Landry Jones sell cocaine
Last July, NewsOK.com broke the following story.
Two Sooner Quarterbacks arrested for Intent to Distribute Cocain
Police responding to reports of a loud party Tuesday night near Elmwood Drive and South Pickard in Norman discovered a large bag of what was later identified as cocaine. The three suspects arrested at the site included two Sooner quarterbacks, standout sophomore Sam Bradford and promising freshman Landry Jones.
Norman police spokesperson Captain Jeffrey Becker said Wednesday that the quantity of cocaine involved would lead to a charge of Possession with Intent to Distribute Cocaine and Possession with Intent to Distribute Cocaine Base (Crack Cocaine).
The defendants allegedly possessed with intent to distribute in excess of 5 kilograms of a mixture or substance containing a detectable amount of Cocaine, a Schedule II Controlled Substance. They were also charged with possessing with intent to distribute in excess of 5 grams of a mixture or substance containing a detectable amount of Cocaine Base (crack cocaine), a Schedule II Controlled Substance...
For some reason, after posting it, OPUBCO quickly blamed some harmless Nebraska fan from Austin named James Condradt.  I don't know about you, but I think this is some sort of conspiracy theory.  Remember, the Sooners play in Gaylord Memorial Stadium.
(Editor's note: This is an attempt at "parody" or "satire."  If you are with The Oklahoman or are related to Landry Jones, please don't sue us.
-
Anyway, that's it for the top half of the list.  Check us out tomorrow for 10-1.
Stay in touch
Sign up for our free newsletter