Everything Else
Former Ryan Walters Underling Running For Congress…
1:50 PM EST on November 7, 2023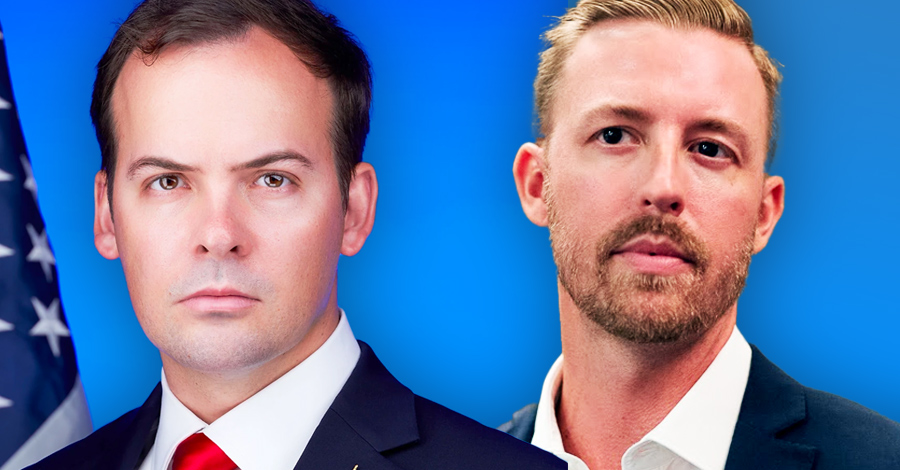 Great news, America! It looks like the Ryan Walters "Tree of Political Influence" is starting to take root.
Or maybe we should call it a weed.
Thanks to a tip via The Ogle Mole Network, we've learned that Justin Holcomb – the former OSDE Press Secretary who tried really really really hard (and really really really failed) to get Ryan Walters a coveted speaking gig or panel position at CPAC – is now running for Congress in Alabama.
According to his campaign website, Holcomb claims to be a "Compass for a Lost Nation."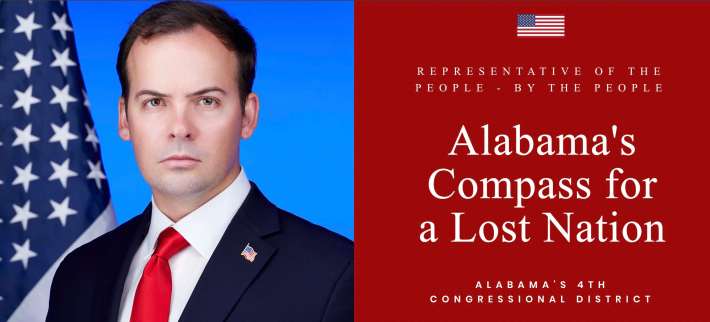 Yikes! I appreciate his use of Oklahoma blue for the photo background, but why so serious, Batman?
I know Ryan Walters can suck the joy out of a person, but did the photographer ask Justin to say "Rotten Cheese" – or to imagine his wife stopping by the Harbor Mountain Coffee Shop – before taking that photo?
Seriously, you'd think the one thing Holcomb would have learned from Walters during his brief stay in Oklahoma would have been to use super-photoshopped, overly chipper pics that make you look as friendly as possible in order to provide a false sense of security to voters.
That's Right-Wing Ryan Walters 101!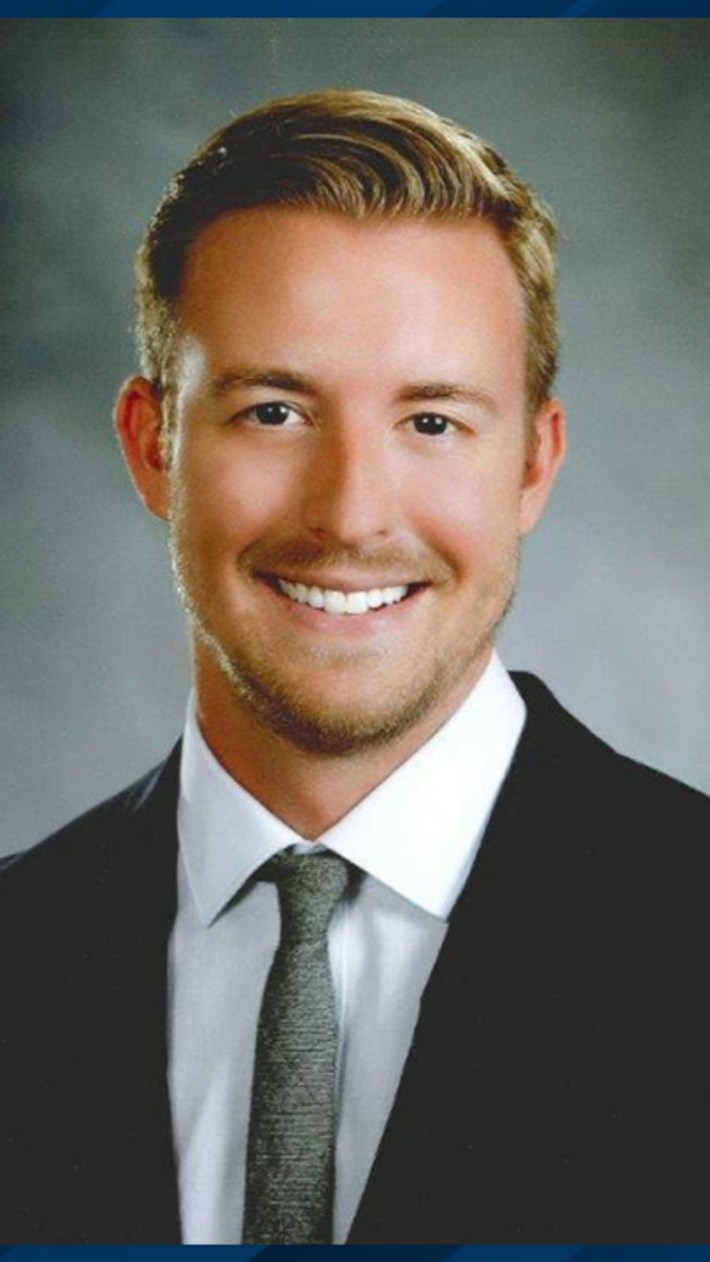 Come on, Justin! Wake up! Quacky, angry, anti-government white people – and their children and grandchildren – who have been indoctrinated by Fox News for decades don't want to vote for an angry, honest reflection of themselves when going to the ballot box!
Whether it's a narcissistic celebrity conman posing as a successful businessman or a simpleton smalltown theocrat posing as a competent educator, the ultra-right folks like for their politicians to dress as a wolf in sheep's clothing, and look as nice, presentable, and approachable as possible before they embark on their totalitarian quest to dismantle America's democracy and its long-standing institutions.
Then again, maybe Justin isn't capable of taking happy photos. Check out how cheery he looks in this press photo from an Oklahoma State School Board Meeting: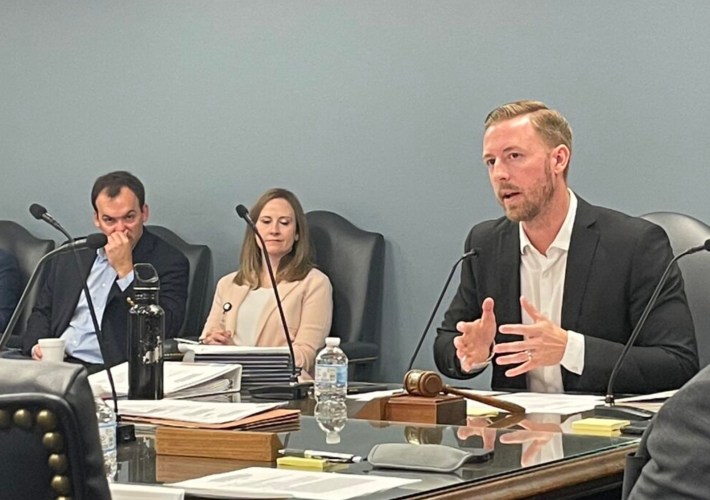 Hey, if I worked for Ryan Walters – or had a frothy widow's peak floating ever so gently over the top of my brow – I'd also have a resting dick face, but at least I'd try to look a little bit happy watching my boss attempt to privatize and destroy Oklahoma's public education system.
For what it's worth, I don't know a lot about Holcomb outside of what we've written on this website. You know, like that he sucks at getting his boss on the CPAC agenda or that his compass may be a bit off when it comes to email etiquette.
In all fairness to Justin, I heard rumblings that he – like everyone who's worked for Ryan Langston-Walters – was pretty unhappy at the OSDE.
In fact, it apparently didn't take Justin long to realize that his boss was an incompetent, in-over-his-head nincompoop who could barely fill out a lesson plan, much less oversee a state's public education system, and he resigned after only five months on the job.
Since Justin's departure from the OSDE, he's been replaced by two people. One of them is long-time conservative communications wizard Dan Putzett.
Ryan also hired a young woman who looks like she spends a lot of time at the Jones Assembly as his Deputy Communications Director: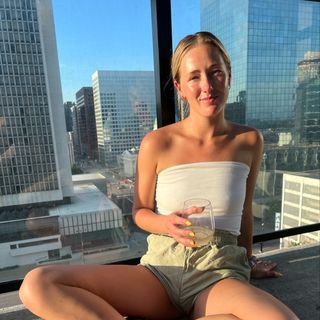 Her name is Abby Baerveldt and I found that pic on her Instagram. You may remember her as the person who looked like she was questioning her life decisions when she accompanied Ryan to Washington DC back in September: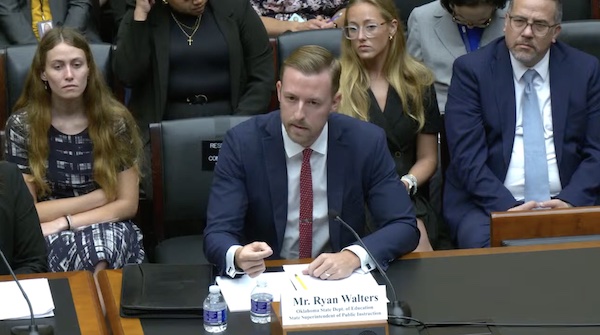 I'd like to wish Abby and her nice glasses a big friendly welcome to Oklahoma and hope she has a great time here before finding a better job.
Ryan's apparently not done adding to his propaganda crew.
He's also hiring a person to book him on national news shows – and get him on the CPAC guest list – because, you know, nothing helps Oklahoma students more than their right-wing education Czar getting national media attention on the taxpayers' dime.
Boy, I can't wait to see who gets that job. I hope they do a good job getting Ryan more national media appearances that we can mock and hate-cover for all sane Oklahomans. That never gets old.
Anyway, we wish Justin the best of luck in his quest to serve as a compass that only points to the right.
Stay with The Lost Ogle. We'll keep you advised.
Stay in touch
Sign up for our free newsletter