Everything Else
My Dog Ate My Vinyl: Visiting 3 Dachshunds Records in Edmond
10:14 AM EST on December 1, 2021
With a belly full of middle school pizza, on my way home I stopped by a record store that I never knew even existed, 3 Dachshunds Records, 2508 W. Edmond Rd., apparently the only true record store in Edmond.
It took me a minute, but, as I stood outside, I realized that some five or six years ago I had been at this very shop, only it wasn't a record store, but I think a thrift store that, as I recall, featured some comics.
Honestly, it wasn't very good, but, as I walked into this seemingly new incarnation, I was immediately enthralled by the sheer amount of vinyl that was available.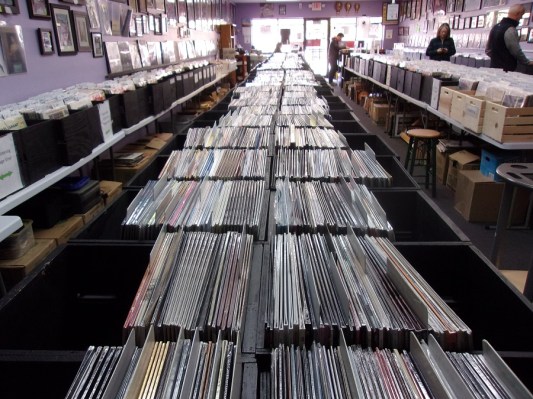 Admittedly though, at first, I was a bit confused; as I went through the used records, I figured that that's all there was. Sure, there were some great titles—some I almost bought—but they were a bit too overpriced for me, not to mention that some of their conditions left a lot to be desired. Maybe this is why I haven't heard of the place.
Regardless, I eventually figured out the categorization system, with the new records separated from the used ones in different bins on the opposite side of the store. Once I was there, I'll admit that I was in long-play heaven, with much of the new product pricing comparable to the prices in other area record stores, which was nice.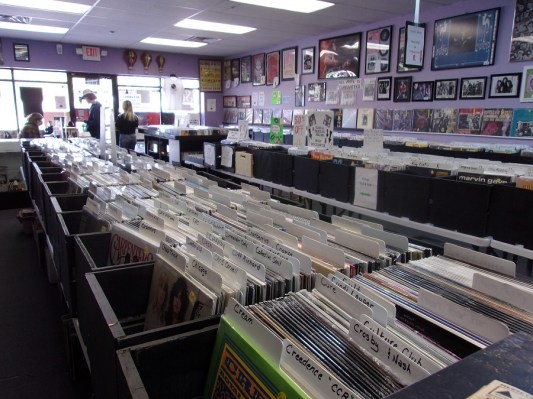 I was taken away from searching many times by the framed photos on the wall, with my favorite being a 45 of sex kitten Ann-Margret's "What Am I Supposed to Do?" which, like the song, still managed to steal the breath from my body. As tempting a purchase as it was, I reminded myself that I had to focus and continue my search for records that I've had a hard time finding in the city. It can be tough, man.
Yet, after a few minutes, I finally found one! A new copy of the Ramones' Road to Ruin; if you're a collector, you probably know how hard this is to find this in Oklahoma City, especially in the limited red vinyl, no less. These are the surprises that I live for while searching outside of my usual record haunts, the moments of vinyl purchasing that I absolutely love.
(Which, as I type out, realize how sad that makes me sound.)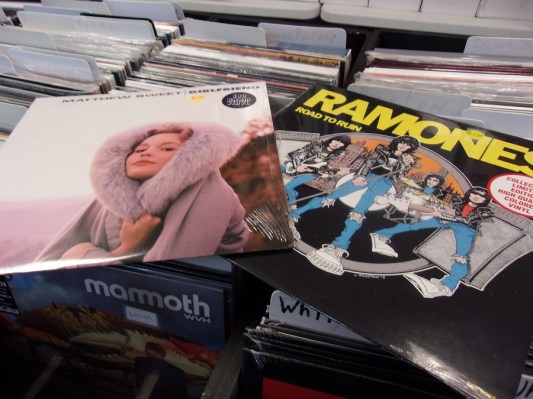 But, before I could dwell on the sad meaning of my worthless life, a few rows down I found the power-pop classic, Matthew Sweet's Girlfriend, which I honestly had no idea was even on vinyl, and brand-new at that. With this pair of primo platters under my arm, I decided to stop shopping, easily hitting my dollar limit.
I took the albums up to the checkout where the young man up front rang me up as quietly as possible, perhaps upset that I took him from sitting in a chair, staring off into Edmonic space.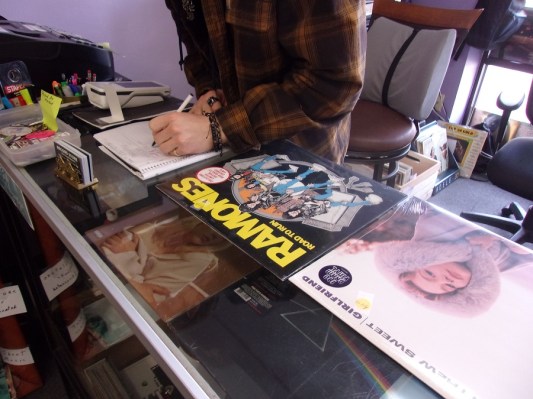 Regardless, 3 Dachshunds was a fun lark to shop at and, if you're ever in Edmond, I suggest running by there and checking it out. I'm glad I checked it off the list and, even more than that, glad that Edmond has at least one record store to shop at and not another thrift store.
_
Follow Louis on Twitter at @LouisFowler and Instagram at @louisfowler78.
Stay in touch
Sign up for our free newsletter