Food
TLO Restaurant Review: McNellie's Public House
10:00 AM EST on November 16, 2021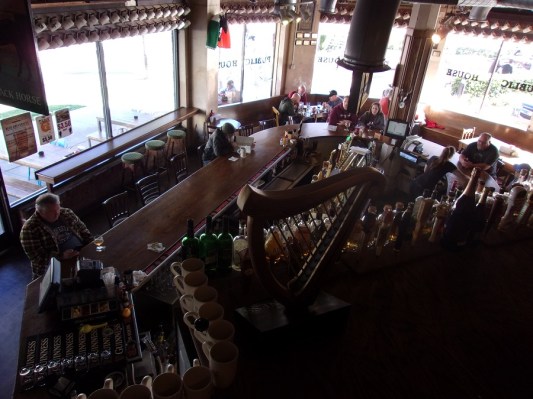 If you've been following me and my recent dining escapades lately, you probably know I've been on a bit of a soup-related kick the past few days as I work through this strange bug that I picked up ever since I touched that glowing rock from outer space received my Covid booster shot.
Continuing down that path, I craved some good old-fashioned Irish cooking and, since my original pick was a little too far away at the moment, I decided on McNellie's Public House, 1100 N. Classen Dr., instead, which, thankfully, had a few warm bowls of soup available to help heal whatever it is that's been slowly destroying my system from the inside.
My friend and I—along with my trusty canine Sean, of course—decided on stopping by there last weekend after a trip to the Midtown Mutts dog park, where Sean always seems to want to go to until we get there, then he sticks by my side the entire time. But, once we got to McNellie's, he was apparently the belle of the ball as one person after another had to pet my good boy.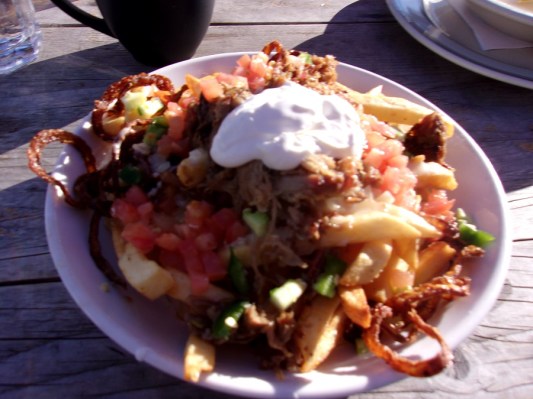 While he was getting felt up by strangers, we ordered our soups for the evening, along with an appetizer that I've never had before, the Irish Nachos ($11.95) which, after reading the description sounded like they would suit someone like me quite well, with a mixture of Mexican and Irish belief systems fully encompassed in a starter meal, something I could get behind.
And get behind them I did, as I found the stomach-based travelogue to have a few handfuls of not chips but French fries covered in Irish cheddar sauce, diced jalapenos, tomatoes, fried onions, sour cream and, of course, mother-loving smoke pulled pork. Needless to say, it was a purely transcendent experience that, honestly, I would have loved more of if I wasn't being attacked by this sickness.
Blissfully, our soup arrived post haste. My friend's dinner was less "soupy" than mine, but, since it was the Beer House Chili ($7.50), I feel it was a perfectly acceptable choice. With a mixture of hearty chorizo and ground beef, as well as various spices and a little bit of beer to take the edge off, it was so thick and rich that they didn't even need the provided saltine crackers.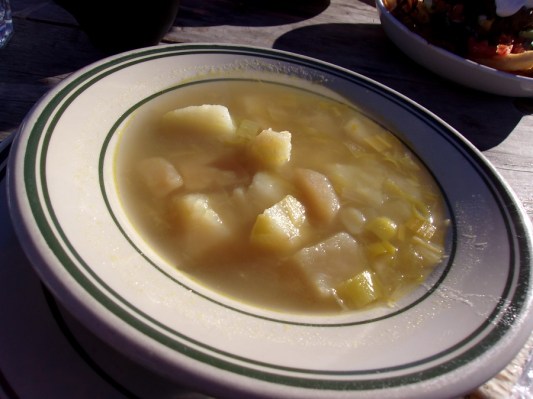 But, with my tastebuds rapidly depleting and my fever rising higher by the moment, I needed my warm, safe, and secure bowl of Potato Leek Soup ($6.00) and I needed to be face down in it fast before there was nothing left for me to review. As I breathed in deep the yellow liquid, my sense of smell was still forcefully intact as the rising aroma of thick potatoes cut in the warm broth was beautiful, the creamy vestiges of melted butter going down my throat effortlessly.
Right there, on the large patio facing the street, I selfishly chugged my Irish soup like it was a Friday night kegger in Dublin. I wanted to intimately absorb every last drop and, for the most part, I did; while it might seem a bit selfish, I saved only a small bit for Sean, who gratefully licked the bowl clean even though I could tell in his eyes that he desperately wanted more.
I'm right there with you, amigo. Cómpralo ya!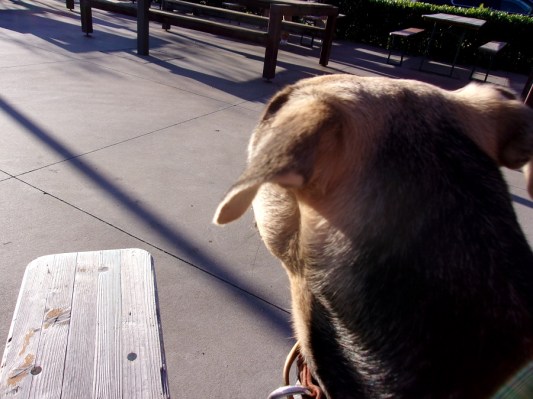 _
Follow Louis on Twitter at @LouisFowler and Instagram at @louisfowler78.
Stay in touch
Sign up for our free newsletter