Oklahoma Business
Groove Me: The Ever-Expanding World of Groov'in Records in Shawnee
8:40 AM EDT on October 20, 2021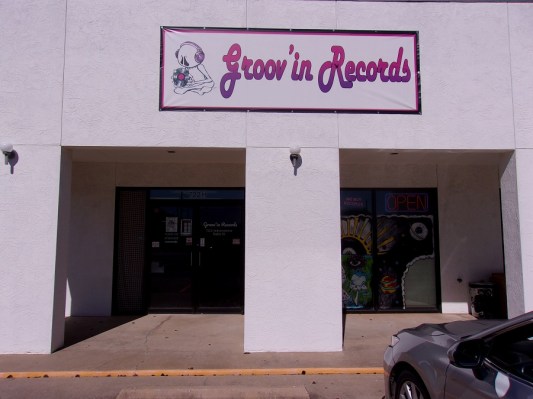 In Oklahoma, it's normal to think that only Oklahoma City and Tulsa have decent record shops because, well, they're the only ones you ever hear about. In that case, you might want to listen up: a new one has recently opened up in Shawnee called Groov'in Records, 722 E. Independence, Suite H, and, though it may not look like it, if you're a serious record collector, you should probably get down there right now.
While they might not have any of the typical garage sale finds that casual fans might pick up out of kitschy value, for true music obsessives, their vinyl selection is utterly impeccable, featuring long-forgotten platters of wax, all seemingly saved from a cruel fate that would taunt a true audiophile all the way to their sullen grave.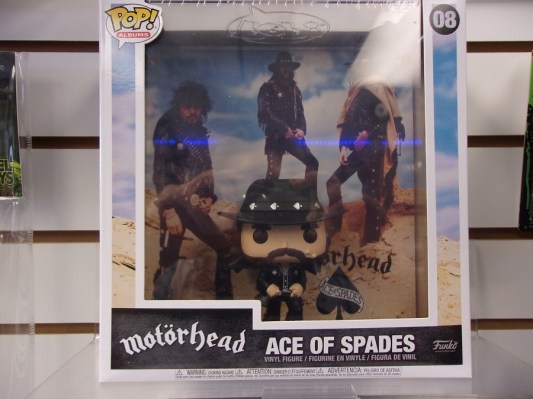 As soon as you walk in, you're greeted with a booming score of horror-based tee-shirts and plenty of collectibles, including a Funko Pop figure of Lemmy from the Ace of Spades album cover. I'd be lying if I didn't say that I'm still kicking myself hard and deep for not purchasing it right then and there. You win some, lose some, it's all the same to me…
Going deeper into the store, I made it to the well-stocked record bins, starting with the rack of new copies of horror soundtracks that mingled nicely with the Mariah Carey albums, refreshingly all on gorgeous vinyl. The walls, additionally, were lined with rare soundtracks and even rarer bootlegs, all of which were attempting to light my wallet on fire, if only to burn a bigger hole in it.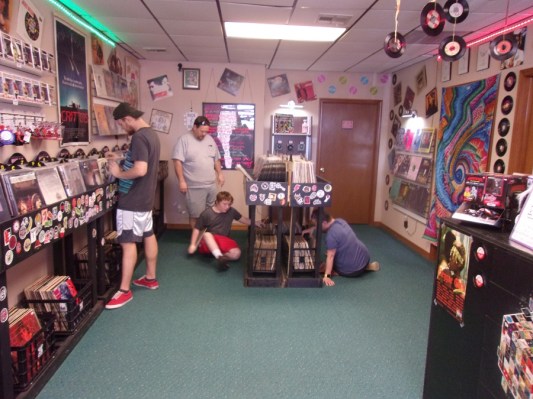 But, as I went through these bins, I soon learned it didn't need any help; the owner of the shop, apparently, is a guy that truly knows his records. While I was worried that, like I said earlier, it would be filled with thrift store refuse, instead I found row after row of rare pieces of stereophonic goodness, each section carefully divided; right off the bat, I found a scumfucking G.G. Allin record.
Eagerly thumbing through the mixture of new and used with a newfound sense of purpose, I found a copy of Los Illegals' Internal Exile from 1983, produced by Mick Ronson. An absolute find in the truest sense of the word, these bins were filled with many more deck-friendly finds, but it was a copy of the Runaways' Dead End Justice, a recording of a live concert, that sealed the deal for me about the treasures of Groov'in.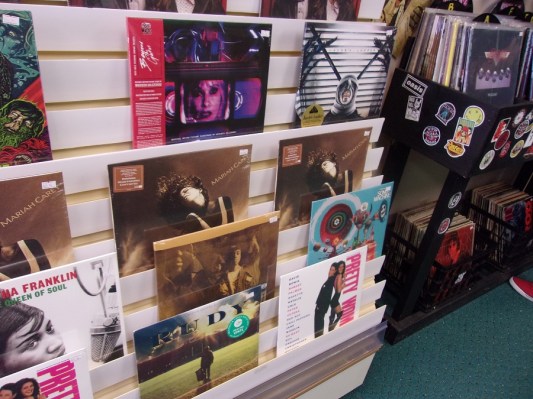 I took my remarkable finds up to the counter where a responsibly masked guy—I think he might have been the owner—and I had a short conversation as he rang me and my albums up. He told me that he's clearing the wall of collectibles for more bins, as he has so many more records to put out and, I guess, many more for me to buy.
It pays to be the only record store in town, I thought.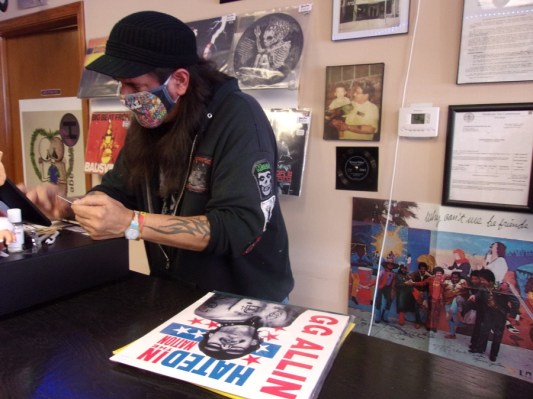 As I grabbed my listenable goods and started to head out, I turned around to give the place one last look, admiring all of those records—those hard-to-find records!—that I was leaving behind. I made a silent promise under my breath to return and return soon. Maybe then he'll have those new bins installed and, of course, more of my money in his register.
_
Follow Louis on Twitter at @LouisFowler and Instagram at @louisfowler78.
Stay in touch
Sign up for our free newsletter