Everything Else
Fox 25 knocked offline due to Sinclair ransomware attack…
11:34 AM EDT on October 19, 2021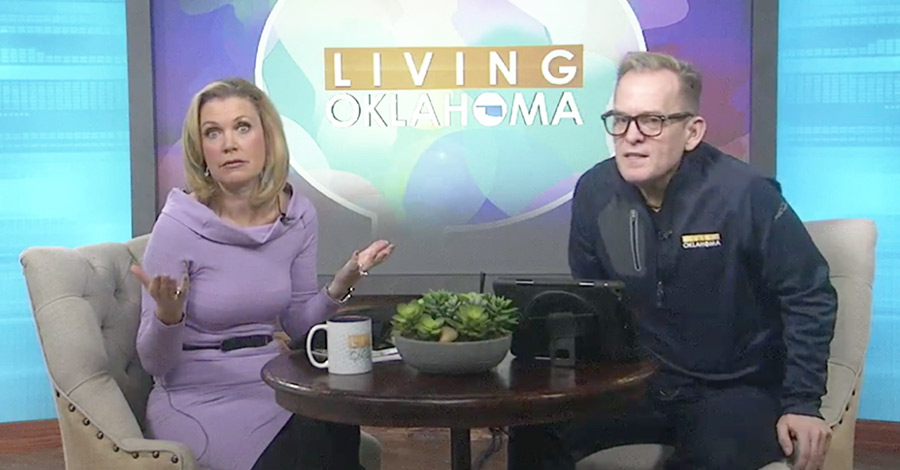 Even though I guess I'm supposed to do it for a living, I rarely watch local TV news anymore.
Sure, I may click a story on social media or watch a live stream online or creep on Emily Sutton's Facebook page, but about the only time I find myself actually tuning to a live newscast is when severe weather booms, I'm at my parents' house, or I just finished watching a sporting event and I'm too lazy to find the remote.
Since that's the case, I had no clue what to think when a still-surviving local TV news viewer sent me a concerning message about Fox 25. I guess when they tuned into the channel on Monday morning to watch people who are no longer Meg Alexander or Mitch English read the teleprompter for local advertisers, they got a weird national feed instead.
Check this out:
Although I may not watch the news like I once did, I still like to keep people informed of what's happening in the local TV news scene. I perform this public service because I'm nice, enjoy the pageviews, and still admire the hard work of the JoJos, Suarezes and – checks notes – Augusta McDowells of the world:
Anyway, after a few minutes of research, I learned that Fox 25 – a Sinclair Broadcasting Group affiliate – was knocked offline after Sinclair discovered ransomware lurking in its system, leading the company to shut down local news operations at affiliates all across the country, and halting in place the company's coordinated efforts to further spread its partisan blend of right-wing news and propaganda to the masses.
Here are details via The Daily Beast:
Sinclair Broadcast Group is still struggling to get back on its feet two days after it was slammed by a ransomware attack, its reporters have told CNN's Brian Stelter under strict anonymity. The company confirmed in a vague statement Monday that it was suffering from "disruption" following an unspecified "cybersecurity incident" over the weekend. Stelter reports that Sinclair execs have ordered employees not to share details about the attack, but that hasn't stopped all of them. "Still no email, phones, file video or graphics," one unnamed reporter said. Another complained: "They expect us to keep broadcasting as if we aren't down." An unnamed producer commented: "In my 10 years, never seen anything quite like it." According to Stelter, newscasts at Sinclair's 185 TV stations have gone to air without their normal graphics, and many stations have resorted to running taped newscasts on a loop for several hours at a time. The reporters told Stelter they have no idea when things will be back to normal.
I usually don't condone vicious ransomware attacks, but in this case, I'll make an exception! For its next target, maybe the hackers can turn their attention to all the for-profit cable news outlets like CNN, Fox News, MSNBC or Mike Gundy's favorite – OANN. The world would be a better place without them, too!
That being said, I still feel a bit sorry for Fox 25 viewers. Based on some of the posts they've left on the station's page, they're pretty upset by the news: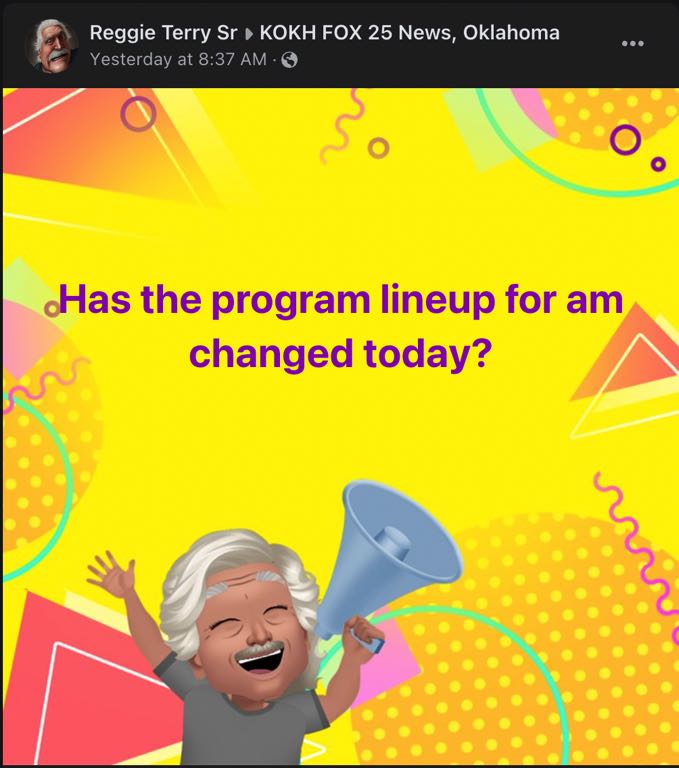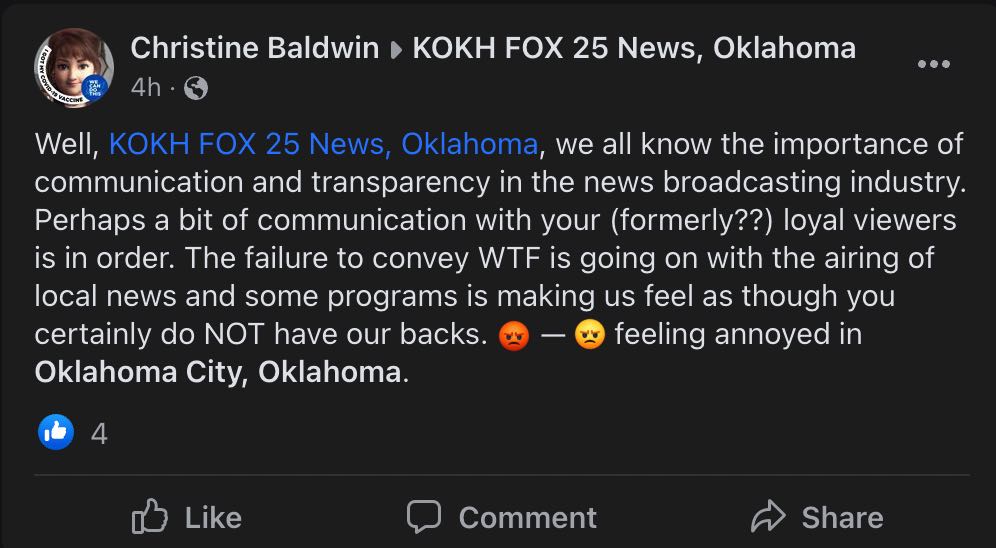 If you know any of these people, will you send them this post so they know what's going on with Channel 25? Also, will you let them know there are three other channels that also air local news? That way they won't flip out when one goes offline while their parent company deals with a much-deserved ransom wear attack. Thanks in advance.
Stay in touch
Sign up for our free newsletter