events
The Vinyl Countdown: Record Store Day at Guestroom Records in Norman
5:08 AM EDT on July 19, 2021
I hate to admit it, but last month's Record Store Day Drop was something of a bust for me. The one album that I most desperately wanted—a 12-inch reissue of the 1981 U2 single "Fire"—was nowhere to be found in Oklahoma City, apparently due to an ordering problem. Heartbroken, I still haven't ordered it online, as the price has now nearly doubled.
Regardless, I still had high hopes for last Saturday's second and final drop of the year, my heart unequivocally set on the WAR vinyl collection. But, with Guestroom Records ordering only one copy per store, I knew that my chances weren't that great. Not only that, but since I'm currently housesitting in Norman, I would be celebrating at a record shop that I was quite unuse to, the store at 125 E. Main Street.
Still, I was able to procure an appointment for 9:20 a.m., hoping that the spirits of the Latinx band would be traveling with me as I search for their long-awaited and long-wanted—by me, at least—box-set.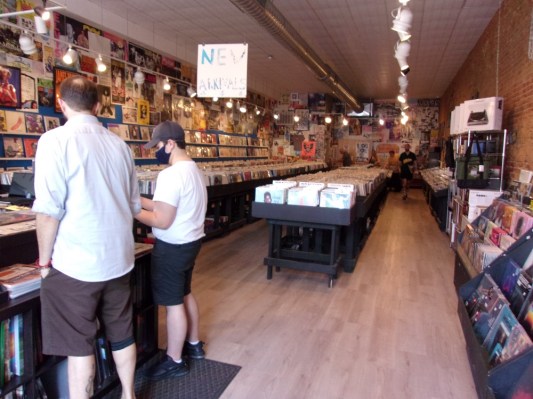 Norman's version of Guestroom is a bit more old-school than what I'm used to in Oklahoma City. The hefty brick walls deliver a slimmer design to the storefront, but every time I've been in there, I've admittedly felt a bit lost, never knowing quite where to start and where to begin. But, as I lined up outside that early morning, I began to feel a bit more at ease, talking to some of the other patrons, learning who they are and their own buying habits.
I think most people in this wretched decade don't even know who WAR was which, honestly, would usually have me up in arms regarding this lost generation of youthful trash. In this case, however, I quietly praised their lack of musical aptitude, with most music-fans there for some record with the Foo Fighters and their underhanded mocking of the Bee Gees. I sincerely hope they got their platters.
The people with 9 a.m. appointments were being called and, I must admit, it was a harrowing fifteen or twenty minutes as I waited outside the door. Watching everyone's bag as they came out, making sure they didn't have that large set in there, it got to be too much. I mean…have I forgotten about the spirit of the day…what this day is really supposed to be about? Have I become what I hated most about collectors in general?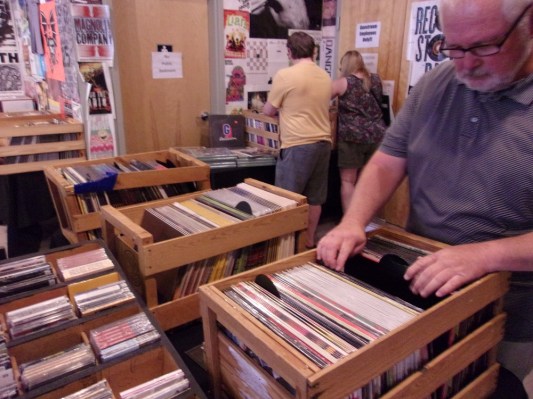 Before I could focus and think on that deeply profound question, my name was called and I entered the record store, feeling like Charlie Bucket entering the chocolate factory. As I started to hum "Pure Imagination" under my breath, a dude ran past me, nearly knocking me over as he reached for, what else, the Foo Fighters.
I, on the other hand, noticed that the box-sets were laid out gingerly between the crates of exclusives; I gallantly searched every stack until the final one, the last stack, on the bottom, hidden from view by a couple of other large super-specials, there it was: the WAR vinyl collection, dutifully capturing the years from 1971 to 1975, in a pristine package that made me feel safe and secure. I clutched it close to my heart.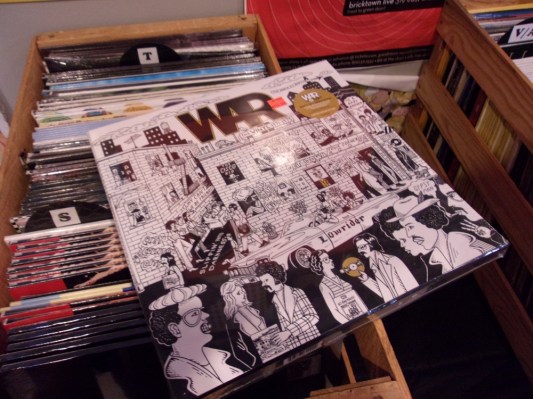 What I needed (for now) found, I looked around the store for a few minutes, trying to find other musical deals. I settled on a couple of Beatles records, including a Mexican compilation from 1971 that included many odd picks that I'm sure American labels, always in search of the bottom line, would have never placed on a greatest hits record, including "The Inner Light." Fab Four fans will know what I'm talking about.
As a bonus, when I checked out, I was gratefully given a tote bag filled with samplers, posters, buttons and, oddly enough, an autograph from the Goo Goo Dolls, or two of them, at least. I have to admit that, after last month's long walk home, this was a sheer delight and almost made up for it..
While Norman's Guestroom could never truly replace Oklahoma City for me, I feel it comes pretty damn close, enough for me to come back again and again. In a vinyl desert where they might be the only game in town, sometimes that's the only glass of listenable water you'll ever need.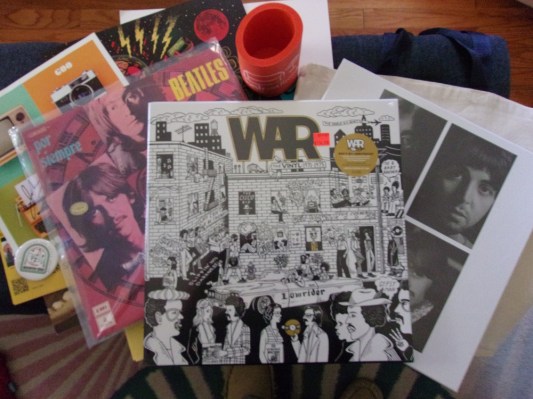 _
Follow Louis on Twitter at @LouisFowler and Instagram at @louisfowler78.
Stay in touch
Sign up for our free newsletter