events
Get Back: Returning to Concerts with the British Invasion Group
5:57 AM EDT on June 7, 2021
Has it really been well over a year since attending my last concert?
If there's one thing that Covid completely Beatle-booted out of my life during this tune-killing pandemic, it's been live music of every type.
From rock to country, classical to Latin—and sorely expensive to genuinely free—I have been purely abstinent from performances for more than twelve months and it really showed as I went to my first crowded house in quite a while.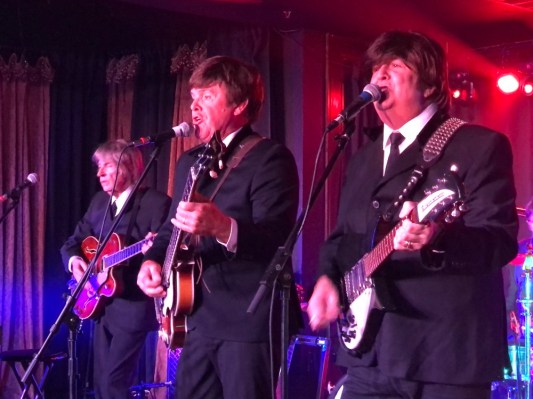 I was invited by the British Invasion Group to see them perform at the Belle Isle Brewery, apparently a hotspot for inspired musical tributes; I remember seeing a U2 tribute band there before my own health troubles a few years ago. As my friend and I pull up our reserved spots at the bar, I thought about how, over the past year, I've had to listen to live albums repeatedly just to recall that sensation of seeing musicians jamming right in front of you, my dog and I the only audience.
I gotta tell you…it's really not the same.
Taking a deep gulp of my small-cupped Diet Coke, as the lights went down and the four lads—or is that dads?—took the small stage at the Brewery, complete in their 1962-era suits and haircuts, they immediately launched into purely classic Beatles tunes like "Please Please Me" and "I Want to Hold Your Hand."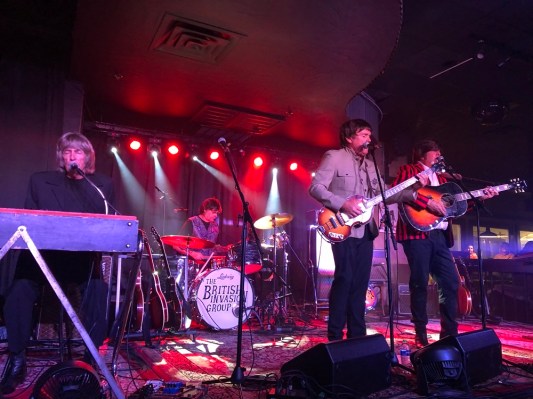 Their musicianship was fab, although, during the banter between songs, the comical Liverpudlian accents needed a bit of work; that was okay though, because even though the persona was mainly Beatlesesque, they took on much of the fabled British Invasion as well, performing songs by the Dave Clark Five, the Kinks and, of course, the Rolling Stones.
But what really got me—it really got me!—was the cover of the Rutles' "I Must Be in Love." A cult comedic concept that barely lasted a lunchtime, it was a 1978 joke between, basically, the remnants of Monty Python and the burgeoning cast of Saturday Night Live, completely giving the tale of the Fab Four—or the Pre-Fab Four—a hilarious double-take that took me by surprise on original viewing.
In addition to performing the song whole-heartedly straight, if you could answer correctly who performed the song, you won a free copy of Paul McCartney's second-to-last album on compact disc, Egypt Station. Of course, I knew and told my friend who it was, perhaps a little too loud; a guy that was sitting behind us obviously heard me, and shouted out the answer first, winning the album.
That's okay though, as I already have the album and, most importantly, as a vinyl long-player, the way it was meant to be heard.
As the show went on, however, I could feel myself slowly returning to concert-going form, shuffling my right leg while quietly playing air guitar, my head bopping as I lip-synced the words to songs like "A Hard Day's Night" and, surprisingly, the very welcomed medley of Monkees tunes wherein Lacey Lett, of local television fame, somewhat played tambourine.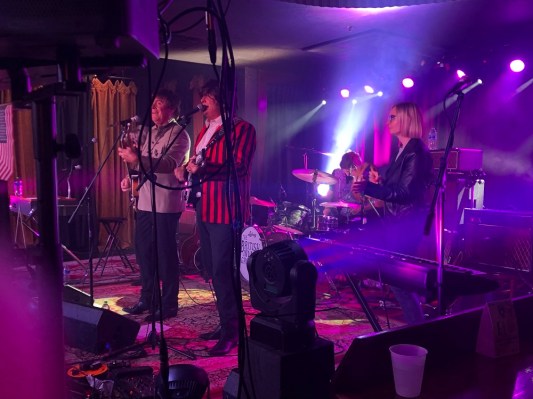 The concertgoers of far older an age than I gathered in front of the stage and were dancing like there was no tomorrow—possibly because of the recent sickness, they figured that there might not be. In a far harsher previous life, I probably would have made fun of them, but this version of Louis—older himself, I might add—agreed to let them have their fun without casting any vocal derision.
I wasn't going to get up there though.
For my first night back, watching live music—albeit a small concert in an area brewery—I can see why I loved them so much, with a far purer eye now for the fun and relief they can bring to our lives. As great as it is to listen to music on a record—and it always is—it's far better to see a band live and in person…even if it's a top-notch tribute band.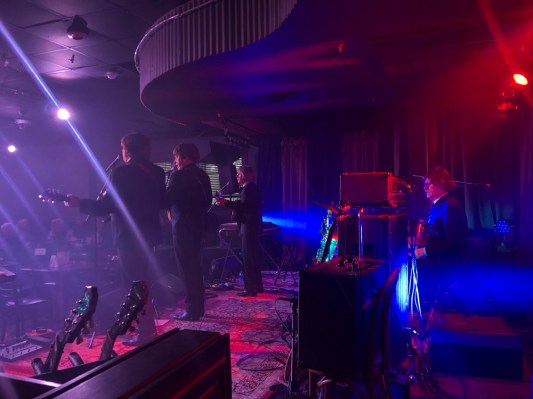 _
Special thanks to K.Y. for her photographic contribution. Follow Louis on Twitter at @LouisFowler and Instagram at @louisfowler78.
Stay in touch
Sign up for our free newsletter