Food
TLO Restaurant Review: Sancho Ancho
9:04 AM EDT on October 20, 2020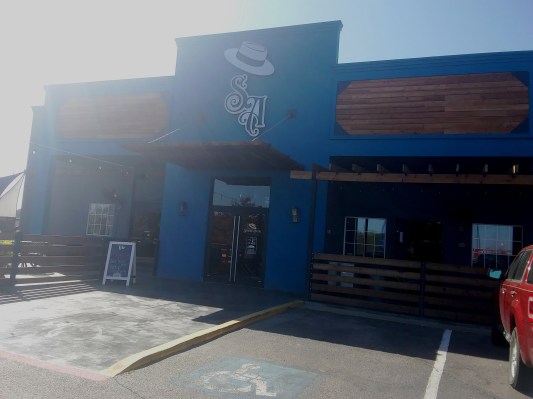 As we headed into Shawnee, I was pretty excited to finally try Sancho Ancho, 4734 North Kickapoo Street, a primarily Latin restaurant with a Spanish flair, offering a wide array of tapas, the famed bite-sized appetizers. According to the online menu, their selection included Empanadas, Peruvian Ceviche and Monterey Peninsula Calamari, all of which I was planning to order.
Emphasis on "planning to."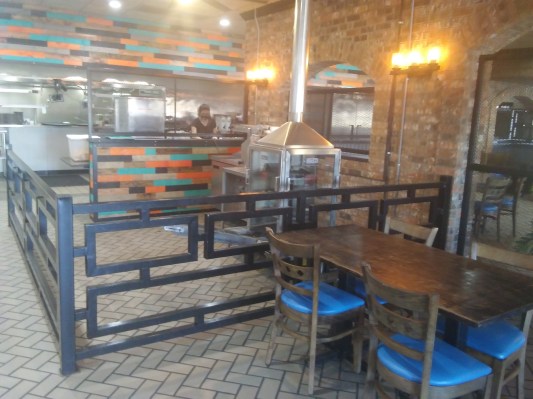 We arrived sometime around one on a Saturday, following in a dude with shirt featuring a muscular commander-in-chief that read Sons of Trump, presumably a motorcycle-based television show I would actually like to see. As we were shown to our table, we were handed slim menus that seemed to have been drastically cut over the past few months, with the only real tapas left being the Ancho Combo Shrimp ($8.99).
Culinarily deflated and edibly defeated, the entrees on the menu were not all that exciting either. Adventurous meals like the Lomo Saltado and Tallarin Verde were nowhere to be seen, with us instead ordering the perilously boring Stuffed Blackened Chicken ($13.00) and the sexually confused Three Queso Pasta ($13.00).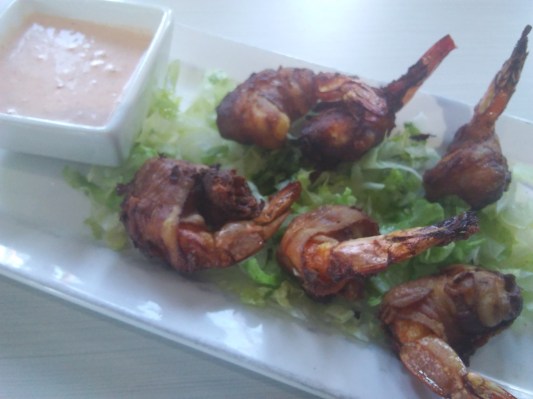 As the Ancho Combo Shrimp came to the table, a nuclear family of even more Trump supporters were seated a few tables down from us, matching shirts and coordinated hats emblazoned with the 2020 sales pitch. Hoping they wouldn't mistake me for a rapist or a murderer, the crispy shrimp, wrapped with bacon and stuffed with cream cheese, exploded in my mouth, made even better by the spicy chipotle ranch dipping sauce.
Finishing the minorly filling tapas, our main courses were sat before us on the table; this is where things went momentarily downhill.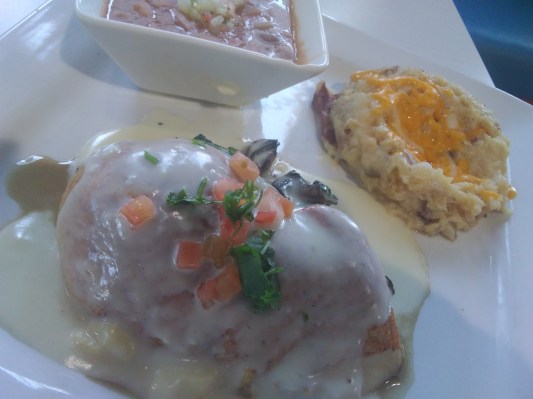 As my ladyfriend looked over her Stuffed Blackened Chicken, the first thing she noticed was that the chicken wasn't very blackened, but lightly browned. "They had one job," I crowed. Covered in a light white queso and filled with mushrooms and spinach, it was quickly pushed away with only a few bites to her name,
That being said, the corresponding sides of Borracho Beans and Mexi-Mashed Potatoes were quite tasty and really could have been their own smoldering entrée. She honestly wished she could have a second helping of both, but life is tough, kid.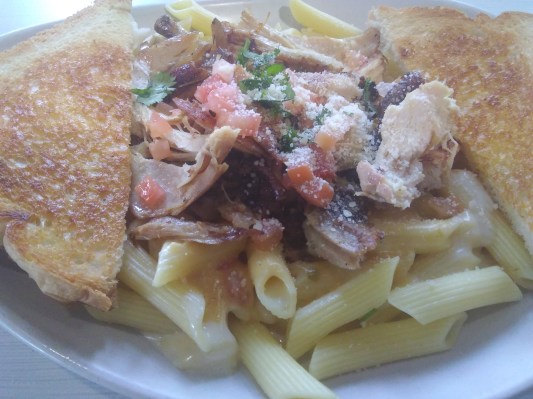 The Three Queso Pasta…sigh…was an overtly humdrum noodle dish covered in yellow, white and parmesan cheeses, to varying degrees of success. With a bit of diced tomatoes and cilantro sprinkled on top sandwiched with two points of Texas toast, there was not much to it at all.
The one saving grace of the dish, I thought, might be the pollo a la brasa mingling in-between the pasta and sauce but, instead, it just reminded me of the deboned meat from a somewhat fresh Wal-Mart rotisserie chicken that your mother usually brings to family get-togethers, minus the potato salad.
Like my ladyfriend, I pushed my plate away from me as well, boxing up a good lot of the meal. It's still sitting in my refrigerator at this very moment, and I just can't bring myself to finish it for dinner tonight. Maybe tomorrow…maybe never.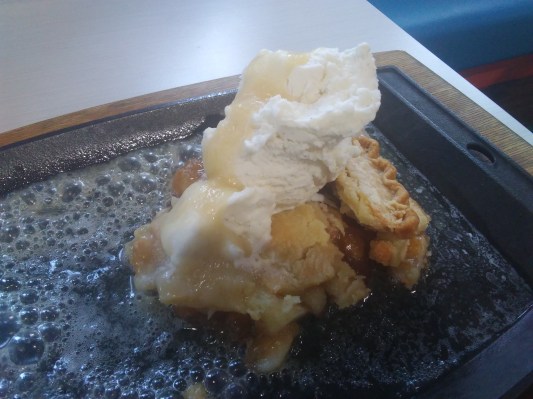 There was a bit of balm though as I noticed on the back of the menu there was a slice of Mexican Apple Pie ($5.99), covered in tempting brandy-butter sauce with a scoop of vanilla ice cream. It was a beautiful dessert, the sizzling sauce giving it a final high note of sinfully sweet justice as the hot apple moved down my throat and into my belly.
As we were leaving, outside we noticed a few more penis-enlarging trucks hauling ass with their Trump flags waving in the back, their mufflers excreting a thunderous rip as they cruised the parking lot. Later on, I learned that there was a Trump "fly-in" rally earlier in the day that I'm sure was cómpralo ugh.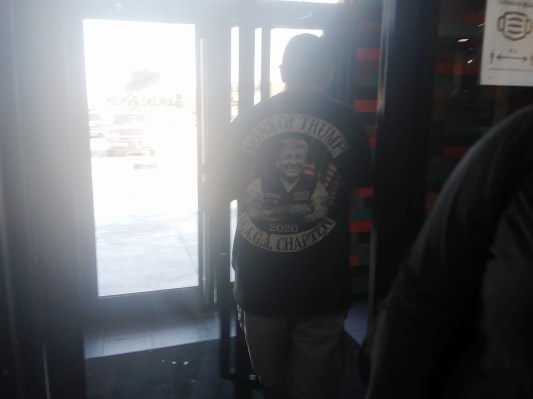 _
Follow Louis on Twitter at @LouisFowler and Instagram at @louisfowler78.
 Support TLO (and, by proxy, Louis Fowler) by becoming an Ogle Mole…sign up here today.
Stay in touch
Sign up for our free newsletter