Food
TLO Restaurant Review: Manna Cuisine of India
8:33 AM EDT on March 10, 2020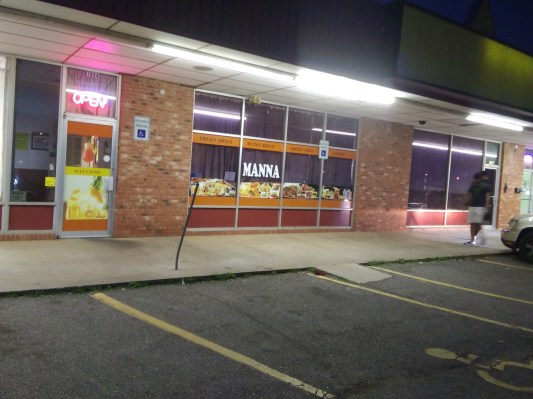 Located next to a dingy sex-toy shop in a sketchy strip-mall, Manna Cuisine of India, 7908 N. MacArthur Blvd., practically dares people to eat in their restaurant.
Avoiding the odd partitions and strangely splattered walls, I sat in one of the metal chairs that give the place a run-down senior-center atmosphere; my date had heard from a friend about the place, telling her it was some of the best Indian food in Oklahoma City, if not the best.
Her friend wasn't lying.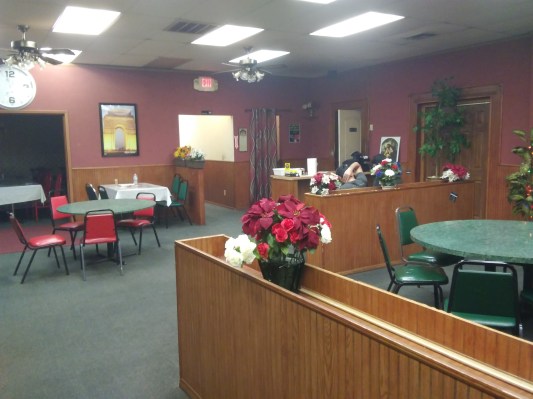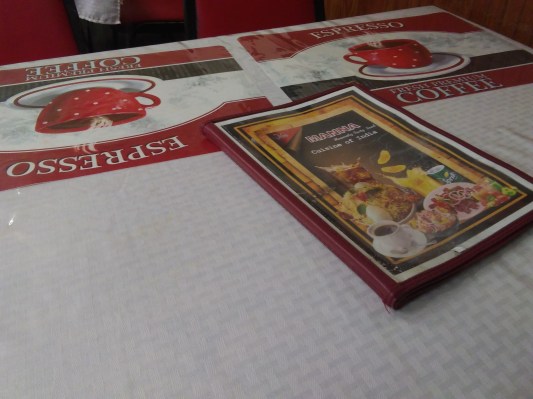 With only two people working—a middle-aged couple, if I'm not mistaken—even though the storefront was practically empty, people were picking up orders with alarming frequency. I looked over the restaurant's lone menu while the television overhead blared a Christian channel, their calls for more money echoing throughout the eatery.
After a short order and a long wait, delivered on the best paper plates that money can buy, the Pappadum ($1.00) was an appetizer that, at first glance, seemed like nothing more than a thin cracker. When I crunched the roasted lentil flatbread however —with a bit of perplexing spicy sauce on the side—my senses engaged, the absolute flavor a shock to my system.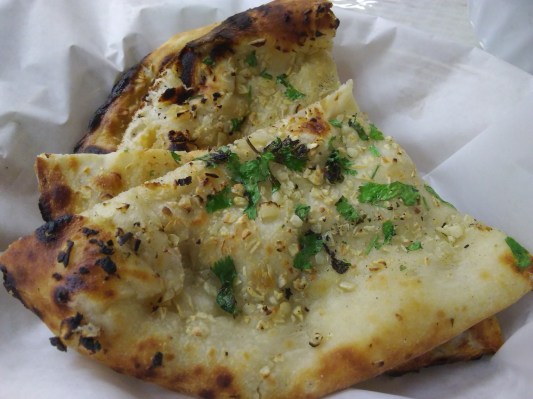 Passages open, it properly prepared me for the truly stupendous Garlic Naan ($2.00), a flatbread stuffed with spiced minced garlic and, according to the menu, baked in a clay oven. With apologies to my Aztec ancestors, when it comes to white flatbreads, I have to admit I liked these more than tortillas—I almost asked for a side of refried beans.
As I sipped the wondrous Indian tea ($3.00) from a paper cup, eventually family-style dishes of Chicken Vindaloo ($9.99) and Chicken Tikka Masala ($9.99) were brought out, along with a large bowl of jasmine rice. And while these dishes might seem somewhat mundane for seasoned eaters of Indian food, the couple cooking in the back found a way to make me feel like I was sampling this food again for the first time.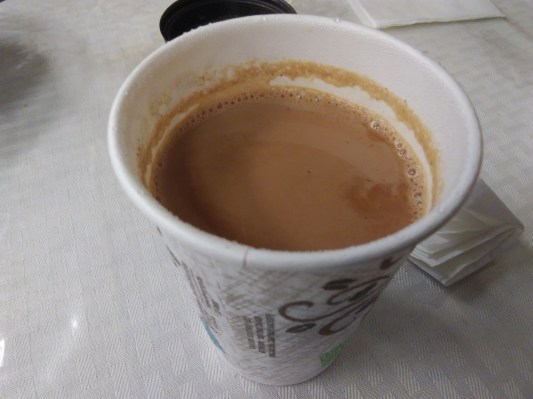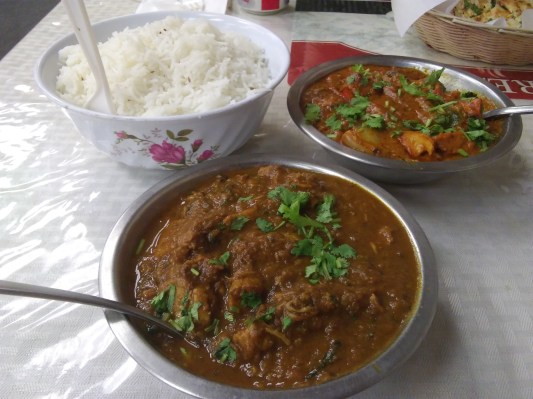 The Vindaloo, which carried a "hot" warning, was a miraculous mix of a biting sauce and tender chicken, taking me on a transcendental trip to the shores of Goa. Not as overpowering as originally expected, the notable turmeric and cardamom, as well as other spicy dashes, were utilized so expertly throughout the course of the dish, every bite was an out-of-body experience.
Likewise, the Tikka Masala was another ticket to the other side, the spiced curry infiltrating every flap and fold of the tandoori chicken, heartily combining with a powerful mix of bell peppers and onions—still crisp with a surprisingly distinct freshness—that left me using my remaining naan as a tricked-out wet-nap to sop up the flavorful remnants.
Yeah, at first glance, there are a lot of reasons not to come to Manna. But, if you can get past everything you think you know about what makes the perfect restaurant, you'll discover a gilded treasure of ethereal vim and eternal vigor just waiting to satiate your pathetic hunger. Cómpralo ya!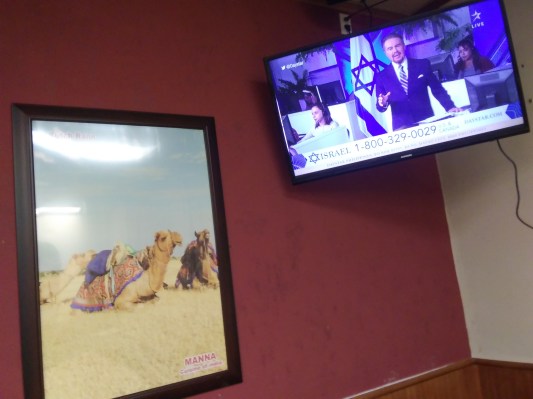 _
Follow Louis on Twitter at @LouisFowler and Instagram at @louisfowler78.
Stay in touch
Sign up for our free newsletter