events
7 Ways to Celebrate 2020 St. Patty's in OKC
5:27 AM EDT on March 10, 2020
Let the Irish festivities commence! We know St. Patrick's Day is actually next Tuesday, but Oklahoma City is so impatient for fun, we're kicking off the celebrations this week. From festivals and fitness to the downright weird, here are seven ways to celebrate St. Patrick's Day 2020 in the OKC Metro.
Okay, I had to cut out the original intro because – let's be honest – with the coronavirus pandemic now reaching Oklahoma in a very public, high-profile way, there's a good chance some of these events may not go on as planned. That being said, if you do get out to celebrate St. Pat's, be responsible, practice good hygiene, and WASH YOUR HANDS. Here's a little guide to help you:
Now, to some fun and festive St. Patrick's Day events that may not happen over the next week or so: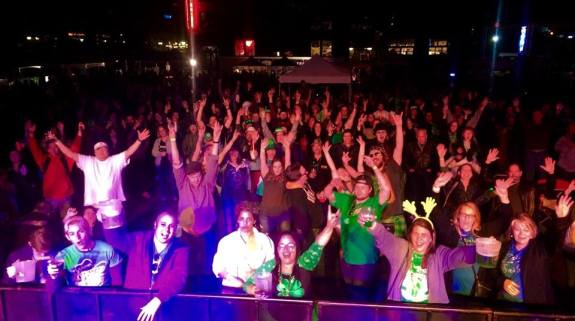 1. Bricktown 30th Anniversary St. Patty's Day Block Party* | March 14th
The 30-year celebration of Oklahoma City's longest and largest St. Patrick's Day tradition kicks off Saturday with an outdoor festival at Bricktown Live, located on Oklahoma Ave., across from the Canal. The free, all-ages, pet-friendly block party begins at 3 p.m on and rages 'til the wee hours o' the morning – or midnight, whatever. Free green party beads will be available 'til they're gone, and the sounds of DJ Litebrite will fill Bricktown with revelry.
-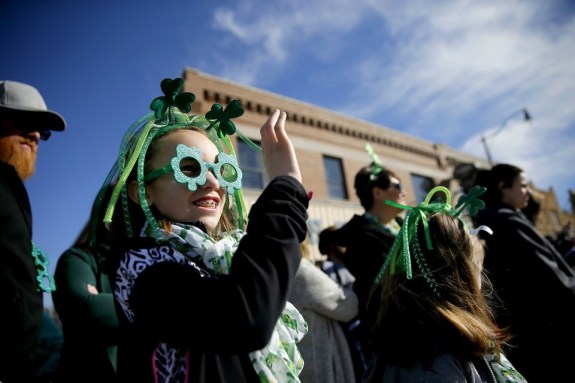 2. O'City—Stockyards City Parade | March 14th
No city is complete without its own signature St. Patrick's Parade, and the Energy FC O'City Parade has been ours! This year, O'City has joined up with Stockyards City for an extra primo, combined parade. Festivities began at 10 a.m. Saturday, with the famous Chain Ranch Longhorns being herded down Exchange Ave. — the most green any of these poor bastards have ever seen (too bad it's not grass). The late-morning start gives you plenty of time to throw back some Bailey's Coffee, before you throw on your finest green shirt and celebrate the greenest day of the year. If you're feeling froggy, follow the bagpipes, decorated floats, animals, antique tractors, clowns, motorcycles and maybe a weirdo or three in green Speedos, as the parade continues through Stockyards City. The walk will definitely help burn some of the booze calories you gave up caring about five years ago.
-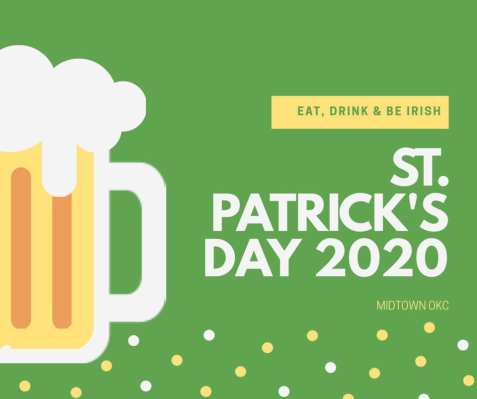 3. McNellies 12th Annual St. Patrick's Day Celebration* | March 17th
Midtown goes from boujee to boozy every St. Patrick's Day, thanks to McNellie's OKC and their good old-fashioned, beer-drenched block party. You're gonna wanna take the day off for this one (maybe two days, so you have time to recover)! Everyone's favorite Irish Pub will start the day-drinking at 10:00 in the o'morning on actual St. Patrick's Day, Tuesday, March 17. Can't wait for actual St. Patrick's Day to begin imbibing? Start this weekend at McNellie's Patio Party, which ramps up at 1 p.m. Saturday.
-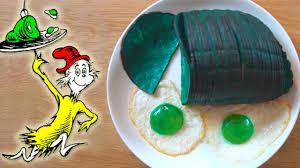 4. Green Eggs & Hammy @ Furr's Fresh Buffet | March 12th
This is not a joke, this is a dare. It's also an invitation to revel in your childhood nostalgia for Dr. Seuss and acquire an impressive case of meat sweats that turns your toilet bowl into a St. Patrick's Day tribute. From 5-8 p.m. on Thursday, you are invited to gather the people in your life you've given up on impressing and proudly stroll them right in to any participating Furr's location and Get. Your. Money's. Worth. We are into the second week of "Read Across America Family Night" (speaking of literacy...is a night or two weeks?), but if you're hoping for Dr. Seuss rhymes with your green eggs and ham, you'd be smart to BYOB. And a book.
-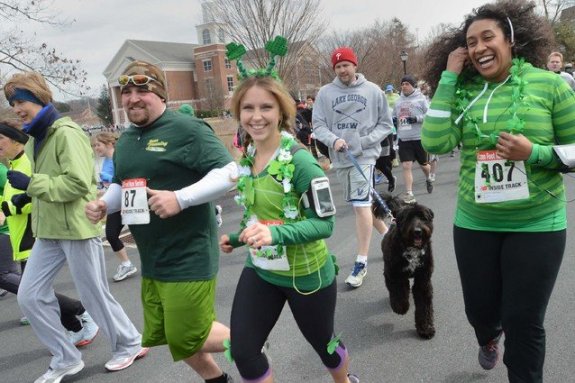 5. Lucky Coyote 5K @ The Patriarch  | March 14th
Because all the streets in Downtown OKC will be obscured by no less than forty-two parades, this 5K race takes place at The Patriarch Craft Beer House on Saturday. Race begins at 10 a.m. sharp! What a wonderful way to justify all those empty beer- and scotch egg-flavored calories your wife thinks are probably a bit much. You'll show her, when you get your ass out of bed, pop on those running shoes, and slog your way through 3-ish miles of really earning that free COOP beer and fancy race medal at the finish line. Because day-drinking after five kilometers of masochism is A-OK if it's in honor of St. Patrick's Day. It's fitness, people.
-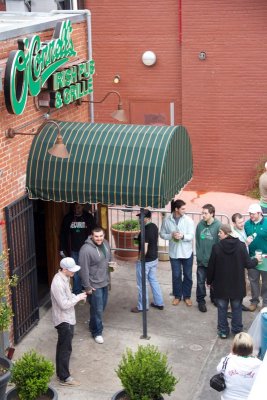 6. O'Connell's St. Patrick's Day Party | March 17th
Ready to get swept away in a tide of college nostalgia, green beer and bad decisions? This party is legendary and basically turns Campus Corner into Grand Central Station. Sooner fans especially appreciate this celebration, as they imbibe enough green beer to forget about bitter sports disappointments for one beautiful day! Yes, it's an all-day celebration, but you can mitigate the drunkenness and damage by showing up early to partake in Oklahoma's biggest "Green Eggs & Ham" breakfast. Get some food in your belly. Oklahoma Bagpipers will be playing their Irish hearts out whilst you scarf down that green gruel...which probably still beats the hell out of Furr's.
-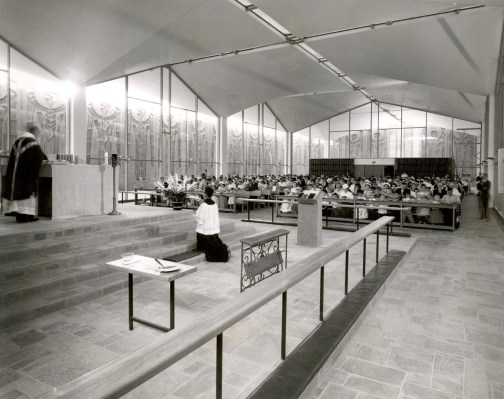 7. Mass at St. Patrick's Catholic Church | Almost every day
After all the debauchery, gluttony and other host of St. Patty's sins, you'll have plenty to confess. And what better way to make a half-assed attempt at saving your sullied soul than to hit up Sunday mass at the namesake church of the holiday! Get yourself a little balm of the Irish masses, before continuing down your chosen path of inevitable self-destruction. Mass at St. Patrick's is held on all the days but Friday, and confession is on Saturday...just in case a half-assed attempt simply won't do. We think of this as going The Full Eucharist. 
–
If you have other plans for celebrating St. Patrick's Day (or for saving your soul), drop it in the comments.
*These businesses are paid Lost Ogle advertisers. We'd like to thank them for helping us get super rich.
Stay in touch
Sign up for our free newsletter