events
The Lucky One: A Conversation with Maverick Man Raul Malo
5:14 AM EDT on March 9, 2020
Along with his band the Mavericks, for thirty years Raul Malo has been bringing that classic country swagger back to the mainstream and earning great acclaim for it.
But, during the cold winter months, Malo typically likes to do a solitary shot, performing songs from solo albums like Today, Lucky One and, my personal favorite, Sinners and Saints, to fans that want a more personal touch. His latest Oklahoma City stop is this Thursday, March 12th, at the Tower Theatre, 425 NW 23rd Street, with Canadian chanteuse Whitney Rose opening.
While I've danced the night away with the Mavericks quite a few times, I still haven't seen a standalone Malo set. But, after speaking to him last week about his swinging songs and the soulfulness behind them, I am definitely looking forward to hearing him tell the tales behind these tunes that I've been enamored with for three straight decades.
_
Louis Fowler: Where does that voice of yours come from? It's a rare thing in music these days. 
Raul Malo: I don't know where it comes from, I'm just grateful that it's there. My granddad sang around the house and he sang beautifully, but of course that doesn't mean that it's going to be passed on to you, necessarily. I just let it out…it's my beautiful curse, you know? I can't get rid of it and it defines me and has given me so much in life. Which is great really, because I have no other marketable skills.
You were in Oklahoma sometime back with the Mavericks and now you're here solo…do you like playing Oklahoma?
I've always enjoyed playing Oklahoma, you know, Oklahoma City and Tulsa. Through the years, the Mavericks have played various places, but I've never played Oklahoma solo, so I'm really looking forward to that. I love the Tower Theater and that area right around there.
Well, how is a Raul Malo solo show different than a Mavericks show?
It's like a Mavericks show, but a lot lamer. (Laughs) That's my poster, that's my selling point.
For sure it's different, it's me by myself, so it's not going to be as loud, obviously, but it's more about storytelling and anecdotes and songs you would never hear at a Mavericks show. It's a completely different thing, but I enjoy it immensely and I enjoy the fact that it is a different thing…otherwise, what would be the point?
Your shows always sellout in Oklahoma City…what do you think it is that draws people to your music?
If I had to take a guess, I would say that there's probably a little bit of something in how all kinds of people can identify with our music. Our audiences are so varied, we have all kinds, all ages and, you know, I like that. I like that if you ask ten different people what kind of music do the Mavericks play, you're going to get ten different answers. I like that people can't really define us. I think its part of what draws all people to the Mavericks, the differences. It's part of the appeal.
You're of Cuban heritage. Much of your music has Latino elements, like Cuban and Tex-Mex sounds, in it. How important in your heritage when you make music?
Your heritage and your culture, it's what you are. It's inevitable, whether you're an architect or a writer, whatever you do, that part of you is going to be in there somewhere. Naturally, in music, it's no different, it's part of the equation. We let our flags fly and mix it all up, we like to incorporate all kinds of ideas, all kinds of notions.
For example, this Spanish record that the Mavericks are finishing up, it's not straight up Cuban, it's not straight up Mexican, but it has all those elements and all the things I love about Latin music in there. That's what we do, we're just kind of a gumbo machine: we throw it all in a pot with different ingredients and sometimes it tastes really great.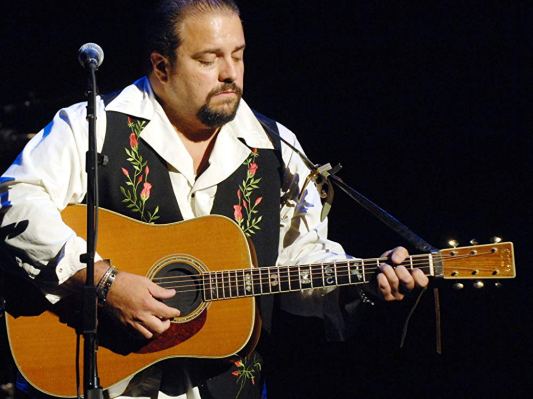 You produced opening act Whitney Rose's excellent Rule 62 album. How did you get hooked up with her?
She was set to open some shows on our Canadian tour and that's how we met. She was great right off the bat. We could hear she had a great voice and was a powerful singer; I got to know her and hear her songs and, as it happens on tours, just finding out her goals and what she wants to do and achieve. So one afternoon, she asked me to produce her record and I said yes. She's an amazing artist, so I feel very fortunate to have produced her records and have her on the bill in Oklahoma City.
What can people who come out on March 12th expect from you that night?
Those nights…well, I like them because they're loose; there's no set-list and plenty of stories. They might be surprised at some of the song choices and some of the stories I tell; people usually have it in their heads about what inspired a song, and when you let them know the truth and it's a different idea than what they have, those kinds of things are always fun. We're gonna have a good time.
_
 For more information, including tickets, click here. / Follow Louis on Twitter at @LouisFowler and Instagram at @louisfowler78.
Stay in touch
Sign up for our free newsletter