Everything Else
TLO 50: The Craziest, Wildest and Most Popular Stories of 2018 (Part 5)
9:19 AM EST on December 31, 2018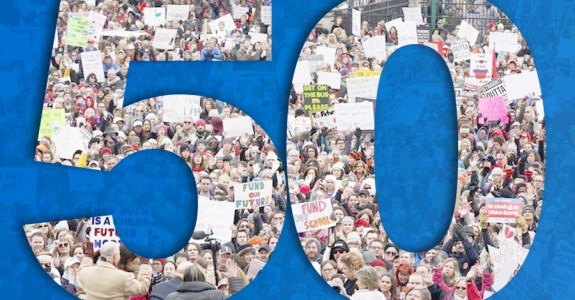 Welcome to our final installment of the TLO 50 – a chronological countdown of the craziest, wildest and most popular stories of 2018! If you missed any other installments, you can view them here.
Since this our final article of 2018, we'd like to thank all of our loyal readers for stopping by this site, all of our advertisers for supporting us, and most importantly, all the wonderful people who populate this state for giving us material to write about. Have a Happy New Year and a fantastic 2019!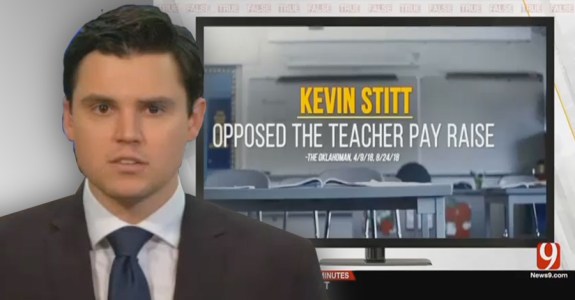 10- News 9 "fact checkers" make up new facts for Kevin Stitt
Published: October 17, 2018
What We Said: "When you start having long discussions over whether or not a simple fact is indeed a fact, something tells me you're not really out to prove a fact. The campaign ad literally stated that "Stitt opposed the teacher pay raise," which is 100% true. It didn't say he opposed "education funding" or "teacher pay raises in general." Despite that literally true statement being literally true, News 9 "Management" labeled the claim "misleading.""
Why It Was Crazy: It's almost as if News 9 has a conservative bias for how they cover politics. That's unheard of in the local news media, however, so we'll have to toss out that conspiracy theory.
-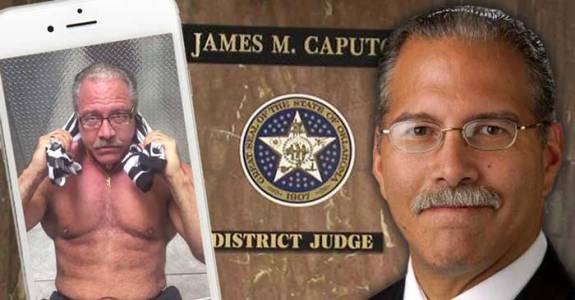 9- Judge who moonlights as pro wrestler allegedly likes massage parlors…
Published: October 18, 2018
What We Said: "According to a Nolan Clay article in The Oklahoma, the wrestling ring isn't the only place Mr. Caputo likes to enter. He's apparently under investigation for visiting those massage parlors that we all know aren't really massage parlors."
Why It Was Crazy:
The Geraldo Rivera look-alike went on to get stomped in his bid for re-election, which proves that Oklahomans are still prudes and opposed to full release massages.
-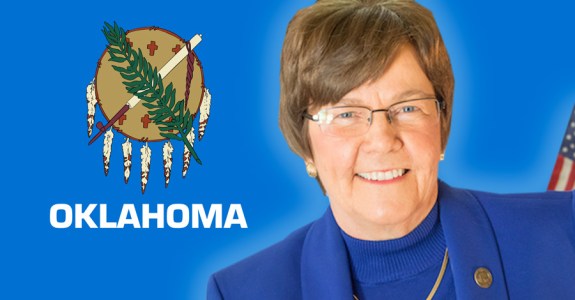 8- OK GOP Committeewoman attacks "Progressive Christians"
Published: October 22, 2018
What We Said: "Yep, watch out everyone. The Progressive Christians are coming! And get this, they subscribe to a partisan political ideology. Hard to believe, huh? Thank Baby Jesus that churches and religious leaders in Oklahoma – like James Lankford, Sally Kern or the House Chaplain – don't mix partisan politics with religion like those evil "Progressive Christians." The last thing we want is for Oklahoma politicians to have political views that are more closely aligned with the teachings of the Christ."
Why It Was Crazy: The funniest part about Christianity is that for a bunch of people who all generally agree with each other, they love to find ways to completely disagree with each other. Like being Christian isn't good enough. Ya gotta be the right brand or else yer a red commie!
-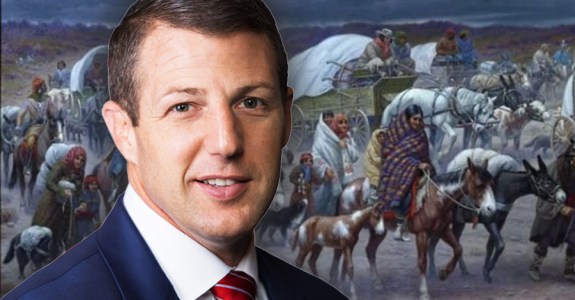 7- Markwayne Mullin describes Trail of Tears as "Volunteer Walk"
Published: November 1, 2018
What We Said: "Volunteer Walk? Wouldn't that imply the Cherokee tribe's trek to Oklahoma was voluntary? Unless Oklahoma History books lied to us as kids, which you never know with the Oklahoma educational system, I don't think that's the case."
Why It Was Crazy: Whitewashing a historic atrocity and making a euphemism along the lines of a 'fun run' is a very bad take, even by Fox News standards.
-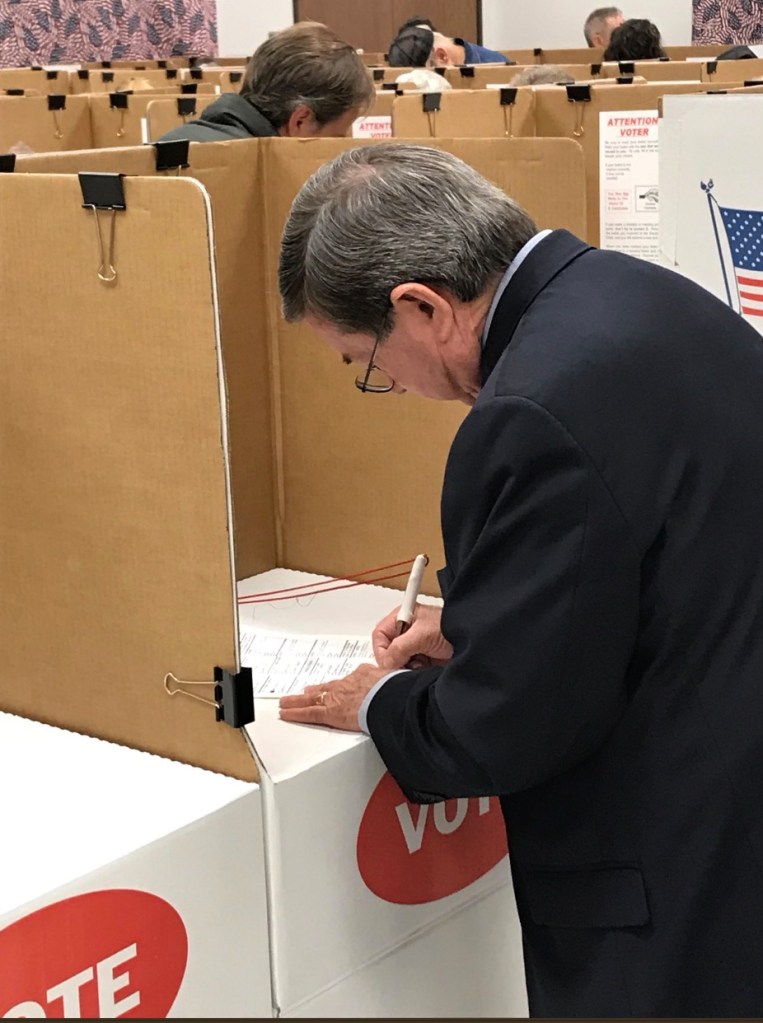 6- News 9 reporter accidentally tweets pic of Drew Edmondson voting for Mike Hunter…
Published: November 1, 2018
What We Said: "After a quick review, it's pretty obvious that Drew Edmondson, a Democratic party loyalist who's been criticized in campaign ads by Kevin Stitt for his connection to the Clintons, voted for Mike Hunter – a Republican who worked under Scott Pruitt and was appointed by Mary Fallin to be Oklahoma's Attorney General – instead of the Democratic nominee Mark Myles."
Why It Was Crazy: It's no wonder that Democrats have a hard time winning offices in this state when they can't even get support from their own party members. Also, it's kinda weird that you can't take ballot selfies, but it's okay for the media to snap away at polling sites.
-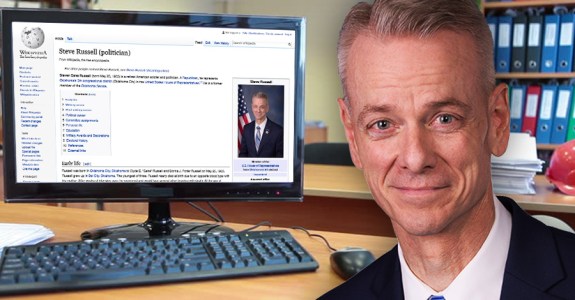 5- Steve Russell edits his own Wikipedia page…
Published: November 1, 2018
What We Said: "Via a hard-hitting TLO Investigation, we've learned that Oklahoma City's own U.S. Congressman Steve Russell – the guy who's up for re-election against Kendra Horn in Tuesday's election – uses the Internet alias "Regular122" to buy and sell on eBay, post on gun-enthusiast message boards and even edit and micromanage content on his own Wikipedia page – a violation of the website's editing guidelines."
Why It Was Crazy:
Man, this story was a ride. Not only did we find out that Russell violated the Wikipedia TOS, but also that he's an excellent eBay seller and he builds WWI biplanes in his spare time.
-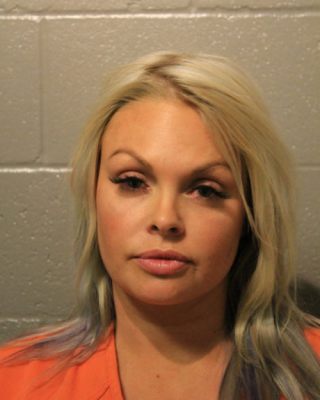 4- Jesse Jane arrested for public intoxication following Bedlam…
Published: November 13, 2018
What We Said: "According to the Cleveland County Sheriff's police blotter, the arrest took place Saturday night at approximately 8:30pm. We don't know any other details and / or if the arrest happened in the alley outside Sugar's, but wanted to get the story online before it was picked up by Nolan Clay, The Video Vigilante or Jail Birds. We've requested a police report and will update it on here when / if we get it."
Why It Was Crazy:
Even former adult film stars like to cut loose with what you'd call a few bourbon and cokes. It's Bedlam, we get it, you're gonna party. She has since gone on to refute the charges and claims to have been drugged at a bar.
-
3- Rit Mathis makes awkward cameo on Days Of Our Lives…
Published: November 14, 2018
What We Said: "Yikes. I know soap operas are not known for quality acting, but that was uncomfortably funny to watch. Maybe next week the couple will have Bob Mills drop-in on a hot air balloon and deliver some sweaters, or have Jude and Jody and their sons swing over for a country music jam session."
Why It Was Crazy:
Typical Hollywood typecasting at work here. They put him in the role of a furniture store owner, of course. Hopefully, Rit can get some juicier roles in the future.
-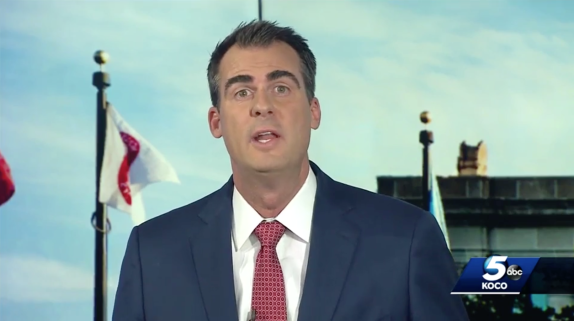 2- "Outsider" Kevin Stitt begins process of hiring "Insider" cabinet
Published: November 15, 2018
What We Said: "Yep, he also named a Scott Pruitt crony, a former State GOP chair, and the "top finance policy adviser for Senate Republicans" to be on his "Oklahoma Turnaround Team." That would be like Mike Gundy hiring Mike Stoops to turnaround Oklahoma State's defense. Can someone tell Stitt the turnaround team is supposed to make Oklahoma move forward and not backwards?"
Why It Was Crazy:
For as much as Stitt spent campaigning on being a political outsider, he's already off to a great start of keeping the political swamp full and stocked.
-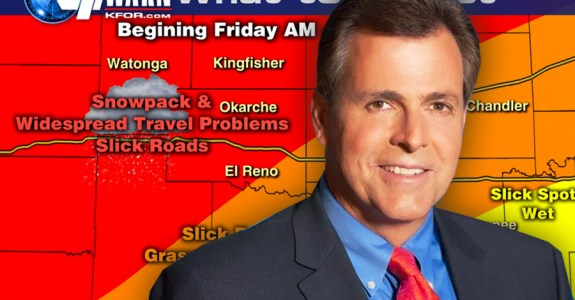 1- The 5 Stages of Oklahoma Winter Weather Panic
Published: December 5, 2018
What We Said: "Now that winter has finally arrived, we get to enjoy melodramatic forecasts from local meteorologists. As soon as the temperatures drop and precipitation looks like it will rear its ugly head, get ready for all the Oklahoma weather people to unveil colorful charts and graphs that display the incoming winter hellscape."
Why It Was Crazy:
Every year we get the same bait-and-switch for intense winter storms that never seem to materialize. The criticism ended up ruffling Mike Morgan's feathers a little bit, but at least we all survived the big one this time.
-
This concludes the 2018 TLO 50. 
Stay in touch
Sign up for our free newsletter