ICYMI
Mary Fallin's Top 10 "Accomplishments" as Oklahoma Governor…
12:45 PM EST on December 17, 2018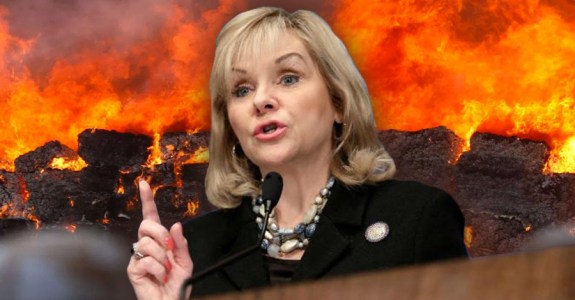 Over the past few weeks, Oklahoma Governor Mary Fallin – a.k.a. the least popular governor in the country – has conducted an exit interview tour with the sympathetic conservative Oklahoma media in what can only be interpreted as a sad, semi-delusional effort to frame her embarrassing and tumultuous eight year reign as governor as a challenge that ended with numerous "accomplishments."
Seriously.
Check out the introduction to this triumphant sendoff in The Tulsa World:
As Gov. Mary Fallin prepares to leave office, she reflected on her accomplishments over eight years. At the top of the list is shepherding the state through two serious economic downturns.Fallin, 63, has been in public office for 28 years. She leaves Jan. 14 for a quieter life that she hopes will include spending more time with family, doing consulting work and continuing her work on criminal justice reform and business recruitment...
Oh, come on! Mary couldn't shepherd this state to a mound of red dirt, much less through a budget crisis. This would be like Braum's bragging about getting your order right after eight years of screwing it up.
Here's more:
Her eight years as governor have been tumultuous, and she will leave with one of the lowest approval ratings of a governor in the nation. Economic downturns led to cuts to state agencies and a reduction in state employees under her watch, resulting in criticism of the Legislature and of her administration. And a botched execution garnered national attention.But Fallin has accomplished much in office.Bringing the state out of two bad economic downturns and leaving the state's budget better than when she took office will stand out as her major accomplishments, she said.
That's absurd. I'm pretty sure it was her right-wing policies, her lack of leadership, and her general inability to govern that directly led to the two bad economic downturns... and budget crises... and teacher walkouts... and all the other problems this state has face over the last eight years. But whatever, I guess we should play nice like The Tulsa World, News 9 and The Oklahoman and count attempting to fix your own screw ups and gaffes as an accomplishment.
As a result, here's a list of Mary Fallin's 10 Greatest Accomplishments as Governor of Oklahoma...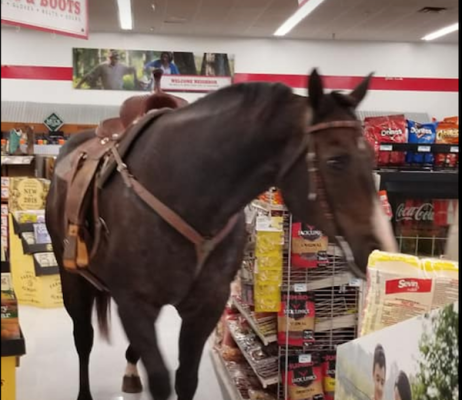 10. Legalized Horse Slaughter
The Oklahoma economy has been rough over the last eight years, but not if you work in the horse slaughter trade. In 2013, she signed a bill into law that legalized horse slaughter throughout Oklahoma's 77 counties, helping provide affordable quality protein to drug court inmates stuck working in labor camps.
-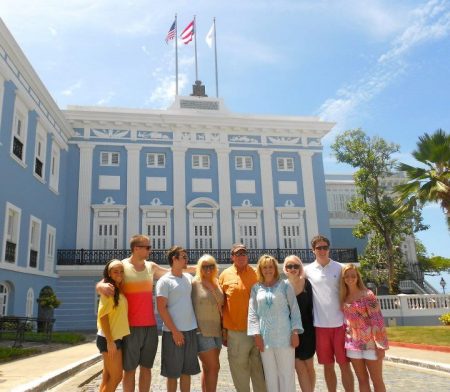 9. Accumulated more Delta SkyMiles than any other governor
When Mary enters retirement, she may want to focus on becoming a travel blogger. She's criss-crossed the globe, often on the state's dime, on a wide variety of business trips, including speaking engagements, economic forums and her daughter's wedding.
-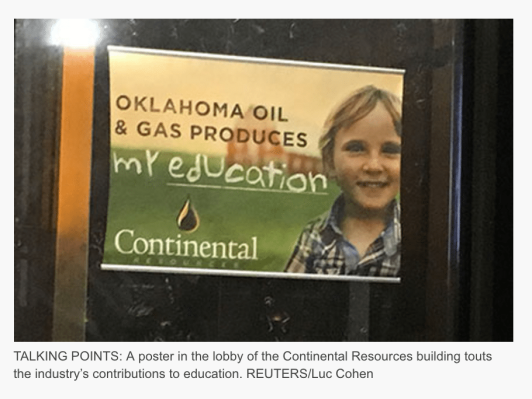 8. Cut 20% of Oklahoma school days
I think we can all agree there is wasteful spending in education. Mary tackled that problem head-on by ensuring various school districts eliminate one wasteful day of education from the school week.
-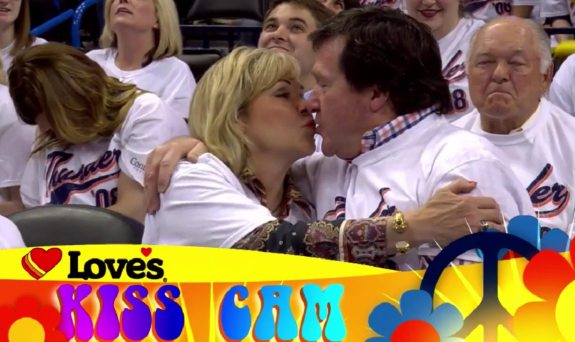 7. Made the Love's Kiss Cam.
Even if you get soundly booed, you haven't made it in this town until you make Thunder's Love's Kiss Cam.
-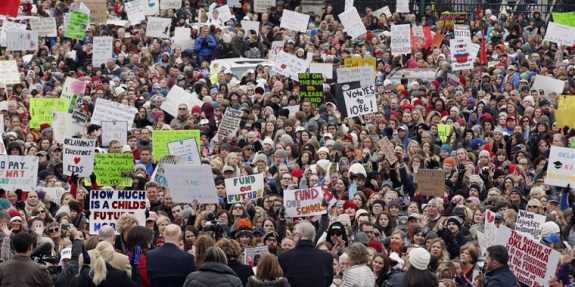 6. Boosted economic growth by forcing thousands of state employees to get second jobs.
State Employees haven't had a raise in what seems like several dogs' years. This is great because it A) saves the state money B) provides a large, dedicated workforce to compete over low wage part-time jobs, which keeps down payroll costs for Oklahoma businesses.
-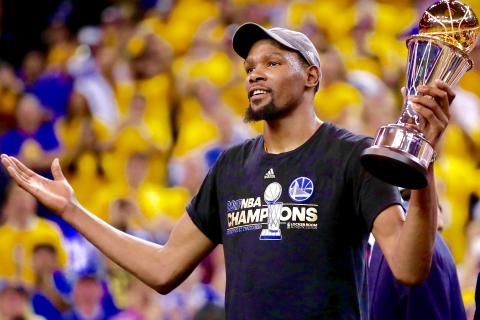 5. Encouraged thousands of young Oklahomans to leave state for better opportunities.
There's a new generation of Okie's who have fled the low wages of Sooner state for economic opportunity abroad. Maybe we can get an acclaimed novelist to write an iconic novel about it?
-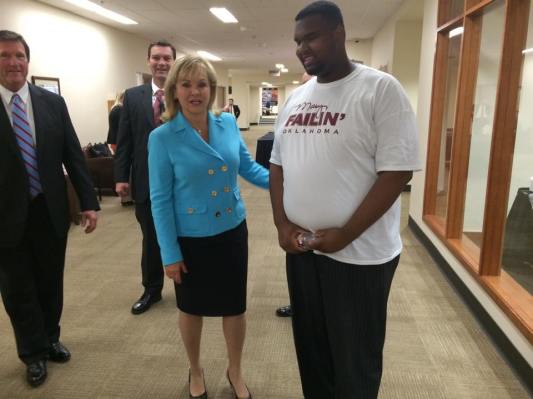 4. Promoted bipartisanship.
Although we live in troubling, divisive times, Mary Fallin is one of the few politicians who can bring people together. Granted, that's because people on both the right and left can't stand her, but it's an accomplishment nonetheless.
-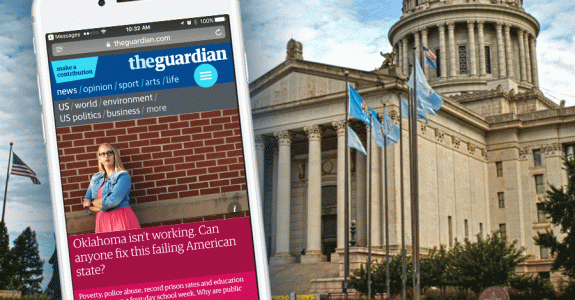 3. Garnered national media coverage.
Whether it was Reuters, The New York Times, or The Guardian exposing the failing state of Oklahoma, we've received more national attention* during Fallin's reign of terror than all other Governors combined!
* Excludes acts of terrorism and national disasters
-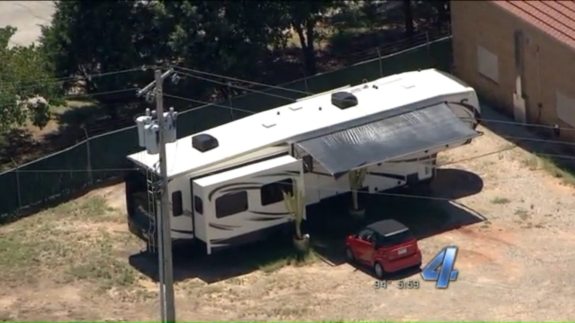 2. Brought attention and awareness to antiquated Capitol Medical Center Zoning Codes.
Before Mary Fallin became Governor, most people didn't know Capital Media Center Zoning Codes existed. But once she let Hipster Boo Boo park the trailer at the Governor's mansion, that all changed.
-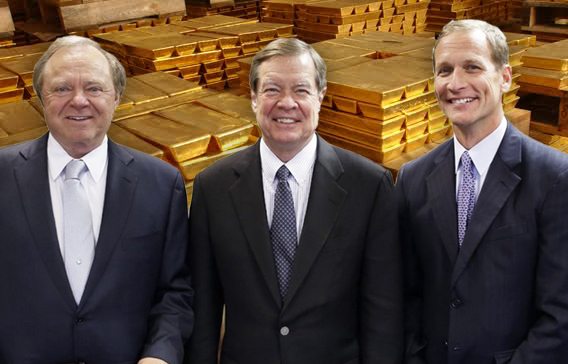 1. Cut income taxes for Oil Overlords.
Sure. Economic growth has been slow, but thanks to Mary, oil overlords received a nice income tax cut a few years ago. Plus, Mary and her friends in the legislature put off raising the gross production tax until the people were about to revolt. I'm sure the Oil Overlords appreciate all she's accomplished for them.
-
Anyway, that's just 10 accomplishments. If you have any more, leave a comment.
Stay in touch
Sign up for our free newsletter