Everything Else
Agree to disagree: What did our nutty politicians say about the immigrant family separation?
3:00 PM EDT on June 21, 2018
The United States government is going through a trying time that I'm sure children will one day learn about in history books, if there is even such thing as education funding at that point. Yesterday, out of the kindness of his heart and not at all for personal gain, Trump signed an executive order ending the separation of families at the border. Up until that point, lawmakers, celebrities, and all my liberal college acquaintances on Facebook used 79% of their status updates and tweets to call for an end to this separation. But what did our own esteemed congressmen think about it? Find out who is the unlikely voice of reason below!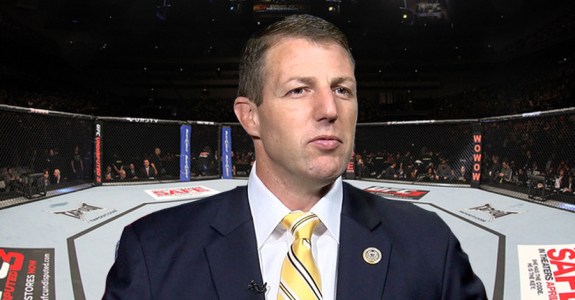 Representative Markwayne Mullin
I put my millennial social media sleuthing skills to the test and scoured the interwebs for traces of Mullin's opinion on the immigrant family separation. For a minute I thought I had accidentally stumbled upon my uncle's Facebook page, because all I seemed to find on Mullin's feed was birthday wishes to Trump, awkward family photos, and comments sections full of politics being debated at 4th grade reading levels. So I called his office yesterday morning and spoke to a staffer who informed me that though Mullin "is a family man" who "has five kids" and "empathizes" with the plight of the families at the border, he believes the law as it stands should be followed.
-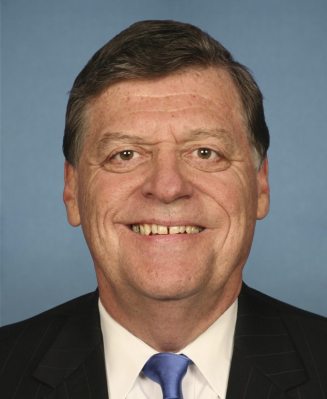 Representative Tom Cole
Up next is Representative Tom Cole. In a video linked here, Cole states that he's apparently against separating families, "under any circumstances." However, he also states that people "run that risk" of family separation if they choose to cross the border illegally. Cole seems to be experiencing a bit of cognitive dissonance here. Apparently, it is never okay to separate young children from their parents, unless one interprets the law to say it's okay to punish said parents for trying to make a better life in the United States for said young children. Thought he has repeatedly supported Trump in the past, for Cole's standards it seems like Trump's decision is being too soft with the law.
-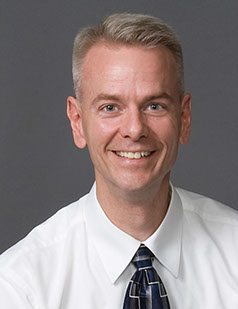 Representative Steve Russell
Like with other congressmen mentioned in this post, my millennial social media stalking skills were no match for Representative Steve Russell. So I called his office and spoke to someone who stated they were just an intern. When I asked about Russell's opinion on the zero tolerance policy, the intern stated that Russell is looking into legislation, but reiterated that he hasn't spoken to Russell personally about his opinions. But he told me Russell is "against punishing children for the crimes of their parents." I asked him if Russell was against the separation of children from their immigrant parents, to which he replied again that Russell "is against punishing children for the crimes of their parents." I asked him to elaborate on that statement, to which he replied Russell "is against punishing children for the crimes of their parents." So I really can't tell you whether or not Russell's opinion matches Trump's decision. But I can tell you his office needs to expand his interns' phone call cheat sheets.
-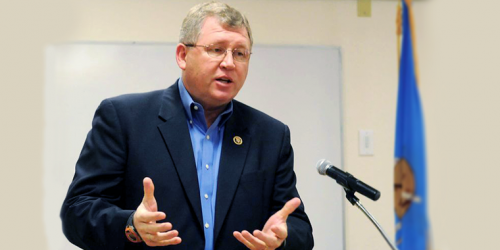 Representative Frank Lucas
According to a staffer I spoke to early yesterday, Lucas "is not supportive of the separation policy and supports legislation that will reform immigration in a more humanitarian" way. But when asked what Lucas has done to show his opposition to the separation of families, it was stated by the staffer that Lucas is reading up on legislation, but that his statement has not been put out yet. So, like Steve Russell, I really can't tell you whose side Lucas is on. But! The staffer did encourage me to continue to check his Facebook and Twitter for updates!
-
Senator James Lankford
Ever since I spent a week in the Summer of 2010 listening to Senator James Lankford ramble on about the dangers of hell when my friend drug me to Falls Creek, I can't say him and I have seen eye-to-eye. However, the day after a protest was held outside of his office, Senator Lankford added his name to a letter to US Attorney General Jeff Sessions calling for an end to the bull sh*t zero tolerance policy when it comes to separating immigrant families. I would say that having Lankford, Trump, and I agreeing on something means that hell froze over, but Lankford assured me at Falls Creek that hell is a fairly toasty place.
-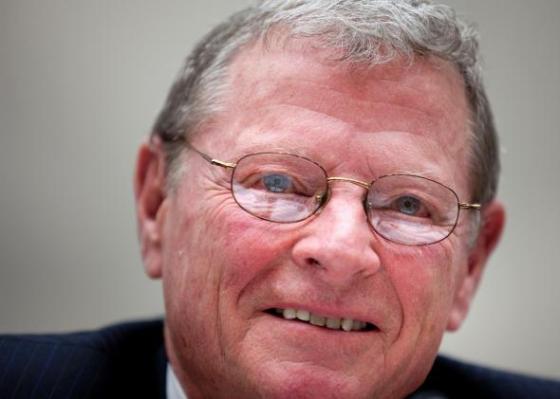 Senator James Inhofe- Most Supportive of Trump
Senator James Inhofe is not my favorite person. But he will probably be Trump's favorite Oklahoma lawmaker! Not only had Inhofe also added his name to a letter to Jeff Sessions calling for an end to the family separation policy, but he had also apparently cosponsored legislation that mandates families are kept together throughout the immigration processing. Thank God at least one Oklahoma republican lawmaker is pro-Trump policy!
-
Hayley is opinionated. Follow her on twitter @squirrellygeek and see how you can help families here. 
In my spare time, I officiate secular weddings, read about dead people, and search for the American Dream.
Stay in touch
Sign up for our free newsletter