Everything Else
PURE IMAGINATION: Behind the scenes of the Okie-lensed film "I Can Only Imagine"
11:17 AM EDT on March 22, 2018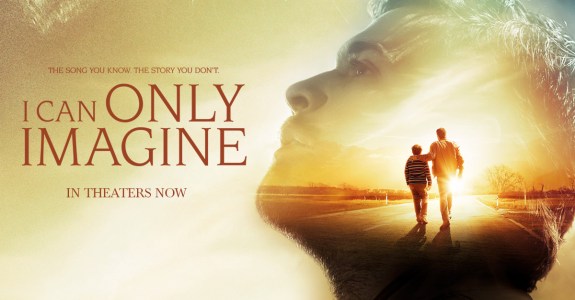 Even though I am now a card-carrying Christian, while I was vaguely aware of the CCM chart-topper "I Can Only Imagine," I had never actually heard it. Growing up in a brutally sequestered Catholic household, I missed out on all of the Bible Belt goodness my friends got to take part in, ranging from seeing Carmen's Mission 3:16 tour at Frontier City to attending teen-friendly revivals with names like "Acquire the Fire" in Dallas to helping build morally questionable haunted houses come Halloween to impress a girl who's not allowed to date.
Still, there I was, in the auditorium of my old alma mater, Harding Middle School, crammed desperately into one of those classic rickety wooden chairs and waiting for the director to call "Action!" on the set of the new faith-based feature film inspired by the writing of said hit song, made popular by the band MercyMe. I'm sure you've got a burned Wow! compilation with the tune on it somewhere in that CaseLogic on the floor of your car.
The scene occurs early in the movie when lead singer Bart Millard (essayed by Broadway actor J. Michael Finley) is forced to perform as Curly in his high school production of Oklahoma!, egged on by a well-meaning and wholly inspirational teacher figure, with Harding subbing for a school in small-town Texas. Hence all them Texas flags.
Proving the Hollywood adage of "hurry up and wait," the selected group of extras I was in had been judiciously corralled in the barely air-conditioned cafeteria for about an hour or so, many of them from church groups and homeschool co-ops—I had never seen so many teenage girls named Rebekah, all wearing long denim skirts, in one place at one time—but all purely excited to be a part of the latest film from the Erwin Brothers, the duo behind the faith-based hits Woodlawn and Moms' Night Out.
I however, was fulfilling an item on my mostly selfish, somewhat secular bucket list: appear as an extra in a faith-based film. What could be more Oklahoman than that?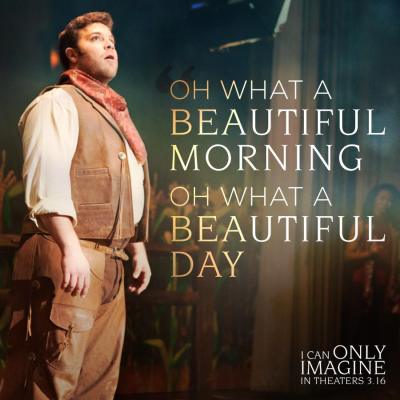 The key grips and best boys were visibly arguing onstage about cables as the production assistants steered us into various spots that needed coverage, giving the impression of a full theater when it was anything but. Being a husky gentleman, I was instructed to sit on an aisle seat to make the row look "fuller." While normally I might feel a little slighted by a comment like that, at least now I knew I would be guaranteed screen-time and with the camera adding a good 100 pounds, I was ready for my close-up, Mr. Erwin Brothers.
As the set dressers and crew cleared the stage and the actors took their marks, elderly Oscar-winner Cloris Leachman—seemingly unable to walk on her own—was shuffled in and seated a row or two ahead of me, portraying the part of Bart's grandmother that always believed in him when no one else did. Everyone in place now, the lights dimmed and, for the next hour or so, the filmmakers did take after take of Finley being pushed onto the stage and unexpectedly belting out a purely operatic rendition of "Oh, What a Beautiful Morning" while those of us in the audience feigning both shock and awe.
The antsiness, however, was growing palpable. There was a certain restlessness that filled the air as the disillusionment of just exactly how movie magic is made began to both settle in and get old among the unpaid few. Over the course of the evening, the once large crowd dwindled quite a bit, the remaining extras now being gathered around Leachman for her close-ups, filling the space in the audience-covered darkness around her.
It's a scene I would look for, to no avail, in the subsequent trailers over the next few months.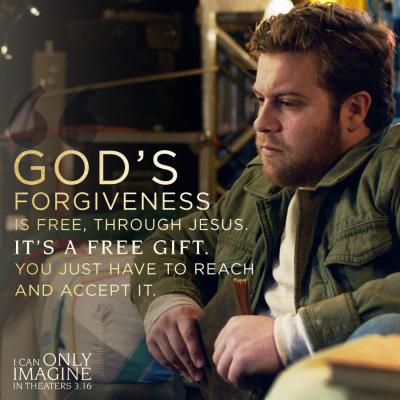 The film I Can Only Imagine finally had its Oklahoma premiere last weekend and, contrary to caustic critics and box-office prognosticators, by the grace of God it grossed over $17 million, which, for a faith-based film is boffo business. And, without shame, I'll admit my $4.00 (thanks, Tinseltown!) was somewhere in that stack of cash as I lined up for the 1 p.m. screening last Friday.
Now the way some people consider silly romantic comedies or trashy horror flicks their "guilty pleasure," that's kind of how I view faith-based movies, only with far less guilt than necessary—the God's Not Dead series might as well be my Star Wars trilogy. As melodramatic and treacly as the cinematic proceedings often are, even their most ardent critics have to admit they do work brilliantly on an emotionally visceral level—one that, yes, can be masterfully manipulative at times, to great effect—and, to be sure, I Can Only Imagine was no different.
Like any genre film, once the viewer can get past the movie's stereotypical elements—comedy bits that fall flat, for example—and get to the heart of the story, the film's down-to-earth inspirational elements really hit home for me, especially regarding Millard's abusive father, surprisingly played by Dennis Quaid. It, ironically enough, brought up and recaptured many of my own demons and left my eyes welled with tears for a good lot of the running time.
Okie film-buffs, however, will thrill to see various Metro landmarks, concert venues and popular hangouts doubling for landmarks, concert venues and popular hangouts in Texas, Kansas, Missouri and even Nashville. There's always something idiotically special about seeing something geographically familiar in a film, isn't there?
Even though I am a card-carrying Christian who was only vaguely aware of the tune the movie was based on, having finally seen and heard "I Can Only Imagine" as performed in the film of the same name, it really is an absolutely beautiful song of hope and devotion, one that I am unashamed to admit inspired me to spend the following weekend introspectively mulling over my own commitment to salvation, one that I probably should've been done in middle school after a DC Talk show with some friends.
All that being said, to answer your burning question, yes, I'm in the movie. Praise be and cómpralo ya!
_
If you ever need someone to pray with you, feel free to message me. Follow Louis on Twitter at @LouisFowler.
Stay in touch
Sign up for our free newsletter