Everything Else
Oklahoma Sheriffs are good at extorting poor Oklahomans…
10:48 AM EST on November 28, 2017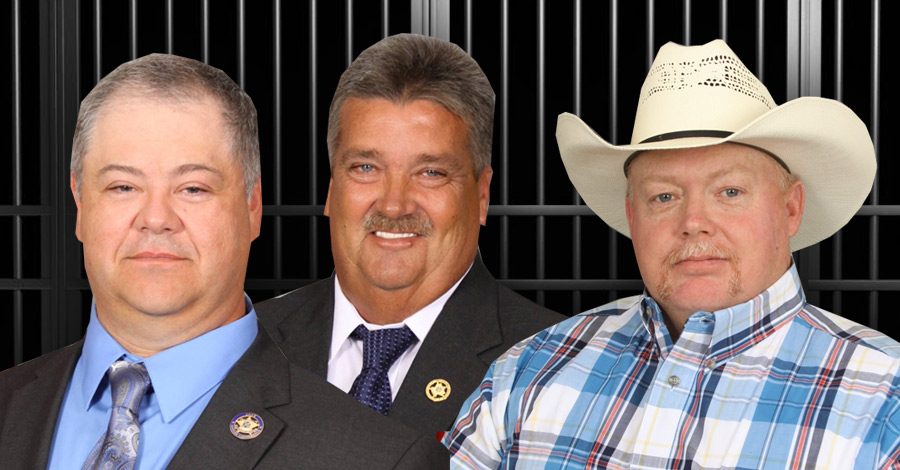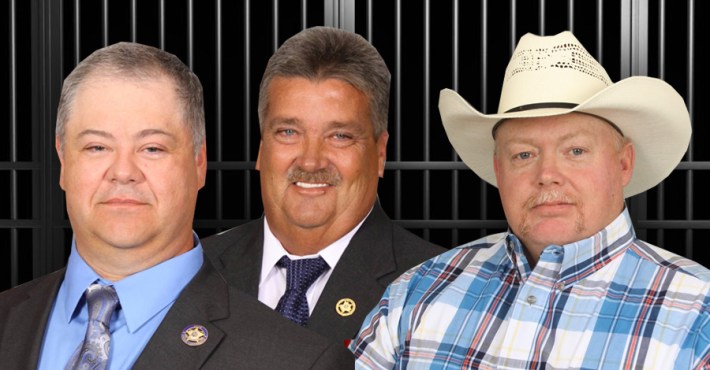 Let's hope the Oklahoma Sheriffs' Association never starts a payday loan service.
A few weeks back, the Daily Beast reported that a racketeering lawsuit was recently filed against the power-hungry, ethically challenged, Jeff Sessions loving Oklahoma Sheriffs' Association. Apparently, the sheriffs have been using a shady debt collection agency to bully and extort hundreds of thousands of dollars each year from broke Oklahomans.
Here are the details via The Daily Beast:
Ira Wilkins should be a free man. Wilkins has served his time in an Oklahoma prison and is clear for release. But a private court fee collections agency is keeping him behind bars.

Wilkins is the lead plaintiff in a new racketeering lawsuit against the Oklahoma Sheriffs' Association, every sheriff's department in the state, and the court fee collections firm Aberdeen Enterprizes II. When Oklahomans owe court fees, their case is assigned to Aberdeen, which charges them an additional 30 percent on top of what courts want. If they don't pay, Aberdeen requests a warrant for the debtor's arrest. It's big business for Aberdeen and the Oklahoma Sheriffs' Association, which received more than $800,000 from Aberdeen in 2015.

But while Aberdeen and the OSA strike it rich, poor Oklahomans are languishing in modern day debtors prison, the lawsuit alleges...
Wow, and you thought our sheriffs' abuse of civil asset forfeiture laws was shady! Really? We issue arrest warrants for people who don't pay court fees? That's extreme. Sheriffs should have to wait in line to collect debts just like hospitals, credit card companies, payday loan lenders, David Stanley Dodge, the federal government and everyone else.
Here's more:
The lawsuit cites the case of an unnamed homeless man who was arrested on retail larceny and trespassing charges on New Year's Eve 2016. The man, who is on disability payments, claims he didn't have the $150 he needed to bond out of jail. When he pleaded guilty to two misdemeanors, he was slapped with $425 in fines and fees, plus $385 in "hidden costs." The sum came out to over $800—more than the man's monthly disability earnings. Then the man's money troubles got worse. His case was handed to Aberdeen, which increases all debts by 30 percent.
Remember the good old days when creditors and collection agencies could only harass you endlessly and further wreck your credit? I didn't know they could also send you to jail! Also, how does one get involved in the collection business? It seems profitable.
The Oklahoman got approval from the Republican establishment to cover the lawsuit in yesterday's paper. They put their most loyal company man on the job - Nolan "The Mad Dog" Clay.
Via The Oklahoman:
A private organization once mired in scandal has become rich, thanks to a 2010 law giving it an administrative role in the collection of overdue fines, court costs and fees in criminal cases.

The Oklahoma Sheriffs' Association has made more than $4 million off its role in the program even though it has never collected a dollar itself, an investigation by The Oklahoman found.

The more collected, the more it gets, records show. Last year alone, it made $761,480 from the program.
Question - have Oklahoma elected officials done anything right this millennium? Why would anyone in this state want to give sheriffs more power? Not to go all Berry Tramel on you, but they're more Roscoe P. Coltrain than Andy Taylor. Just search "sheriff" on this site. You'll see.
Naturally, it looks like cash-strapped Oklahoma lawmakers are now eyeing the extortion money:
Critics of the program have long questioned why a private sheriffs' association — rather than a state entity — was rewarded such an easy way to make money. Those questions have popped up again this year as state officials struggle with a budget crisis.

"It's as wrong as wrong can be," said state Rep. Bobby Cleveland, R-Slaughterville. "There's no reason for them to do this. ... That's garbage, man. You can't do that."
Wow, those words are generally used to describe our Oklahoma legislature. It's weird to see a lawmaker use them to describe another state entity! Is that even legal?
Anyway, you can read more about this in the Daily Beast and The Oklahoman. I have a feeling the lawmakers are going fight the sheriffs for a share of the loot in the next session. I don't know who will win, but either way, it will probably be bad for the Oklahoma people, especially the poor ones. That's how things work around here.
Stay in touch
Sign up for our free newsletter