Everything Else
10 News Stories You May Have Missed Over Thanksgiving…
11:36 AM EST on November 27, 2017
I hope you had a happy and festive Thanksgiving weekend and didn't spend any time at the places Louis profiled last week. I'm still depressed from reading that thing.
I do an excellent job at tuning out over holidays, so I thought it would be fun to get me, and you, up to date on some of the local news stories you may have missed while stuffing your face, arguing about politics, and using the bathroom.
1. Aaron Tuttle unveiled new body building photographs
I'm not going to lie, Aaron is looking pretty good and tasty. I wonder how long he had to brine himself, and then sit in the oven, to get his skin that dark and crispy?
-

2. Norman PD puts up signs for stupid people
Via News 9, Norman Police has put up signs to remind stupid people to do common sense things over the holidays. Fun fact – you should probably follow these fundamental life rules 365 days a year.
-
3. Trae Young is pretty damn good
I'm not sure how his game will translate to the NBA. He may be too tiny to warrant a lottery pick, but OU star Freshman Trae Young is the real deal on the collegiate level. We usually don't start caring about college basketball in Oklahoma until one of our state teams makes the Sweet 16, but you should try to check him out in Lloyd Noble while he's still around.
-
4. Former Southeastern Professor awarded $1.65 million in transgender discrimination lawsuit
Score one for the good guys! Only a couple of months after a Trump-led department of justice dropped out of her case, Rachel Tudor was awarded $1.165 million in damages after a jury determined that she was denied tenure at Southeastern – The flagship college of Derplahoma – because she wanted to live her life the way she wanted to live it. Hopefully this judgement will prevent other Oklahoma high education administrators from being bigoted assholes.
-
5. Nathan Poppe had a terrible time at the Willie Nelson concert
When you go to see a stoned, washed up 84-year-old musician like Willie Nelson play a concert the week of Thanksgiving, you should probably have low expectations and an open mind. The Oklahoman's Nathan Poppe didn't have either.
It was a rough headlining performance Wednesday night. Nelson's dexterity was sluggish and his playing didn't translate well. It sounded like he was performing "Whiskey River" for the first time, strumming off beat and missing the mark on his classic hit. It was hard to watch and even harder to hear.
I hope Nathan never goes to see Bob Dylan. That may make him go mad. Nathan even complained about people drinking Fireball at a concert:
I must note that the appreciation dipped when many fans talked loudly throughout the concert, but when there's more than 1,000 people in one place then it's inevitable. I definitely couldn't sigh enough when I heard one group, who smuggled in cinnamon whisky shots, discuss how good Fireball is.Wow.Good for y'all. Bad for my patience.
Speaking of hard to watch, harder to hear and bad for my patience, the last time I saw Nathan Poppe was when he was covered in sweat running through a human dancing bridge at an obnoxiously millennial Dan Deacon concert in Bricktown. He sure didn't seem to mind people talking loudly and smuggling Molly at that one.
-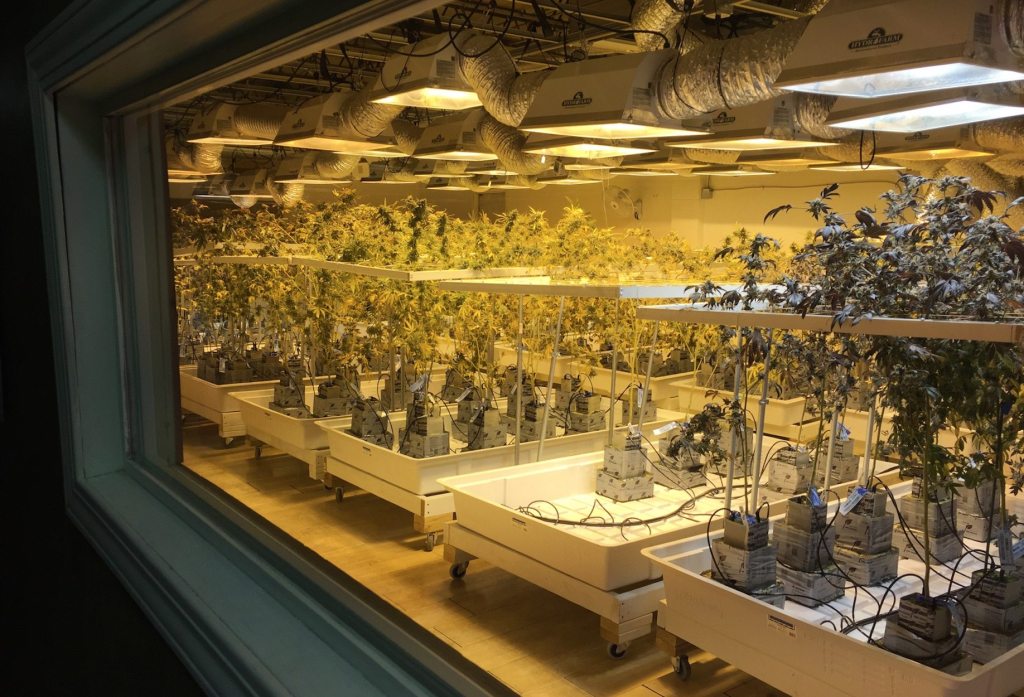 6. The Oklahoman re-published Reefer Madness-inspired Anti-Pot Editorial from Colorado Springs Gazette:
Via the state's most draconian news:
Last week marked the fifth anniversary of Colorado's decision to sanction the world's first anything-goes commercial pot trade.Five years later, we remain an embarrassing cautionary tale.Visitors to Colorado remark about a new agricultural smell, the wafting odor of pot as they drive near warehouse grow operations along Denver freeways. Residential neighborhoods throughout Colorado Springs reek of marijuana, as producers fill rental homes with plants.
Doesn't that make you want to move to Colorado tomorrow?
The SQ for medical marijuana legalization in Oklahoma will likely be on the ballot sometime in 2018. Expect a big push by The Oklahoman – and moralist theocrat politicians – to try to defeat the measure. That means we'll have to fight back even harder. Should be fun.
-
7. The Oklahoman considers Golden Corral to be "light eating."
Yes, nothing says "light eating after all the Thanksgiving food" than an all you can eat buffet that serves up Thanksgiving food over the holiday.
-
8. Owasso PD in search of weirdo who likes teens
He'll make a great US Senator someday.
-
9. Mathias has a new OKC Thunder fight song
His old fight song is no longer on YouTube.
-
10. Gwen Stefani and her family spent Thanksgiving in Oklahoma
She did normal Oklahoma things like ride around on four wheelers and kill God's creatures for pleasure.
-
Are we caught up now? I hope so.
Stay in touch
Sign up for our free newsletter