Everything Else
5 OKC Restaurants Open on Thanksgiving for the Cheap and Lonely
8:44 AM EST on November 21, 2017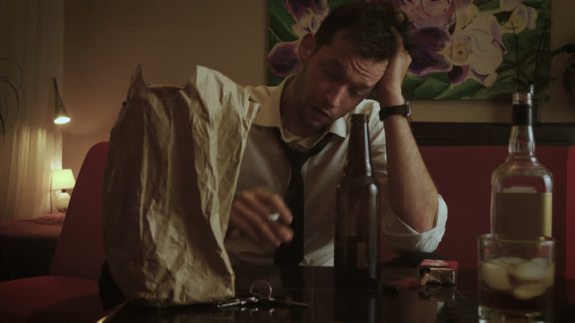 If you're eating Thanksgiving diner alone, chances are you have fucked up somewhere in your life so royally that even on a day where the worst of families find the willful ability to come together, you are still all alone. Good job, slick.
As someone who has spent many a Thanksgiving in forced solitude, knuckle deep in salty tears and heartbreaking memories, there's still those patented hunger pangs that come in the midst of all that emotional trauma, the caustic realization that meat's meat and a man's gotta eat, even if there'll be no turkey at your table this year. At least not a homemade one.
Over at the Oklahoman, they have been dutifully maintaining a rather elitist list of places open on November 23rd that will be serving high-quality food, swanky joints such as Vast, Bellini's Underground, Flint and the Skirvin Hilton Hotel Park Avenue Grill. While I'm sure all of those eateries will be serving up plenty of mouthwatering morsels, they're not exactly welcoming to unwashed losers in crotch-worn sweatpants that smell like dog urine and barely covered self-mutilation marks with just a little over $30 in the bank to last them until the first of the month.
Trust me on this one.
Instead, let me save you the humiliation of being escorted off the premises by the Oklahoma City Police Department with a far more realistic, alternate list of five far more reasonable and accepting restaurants that will be open on Thanksgiving Day. So put down that gun, slip on some flip-flops and call a Yellow Cab because this holiday you're going out on a full stomach son.
_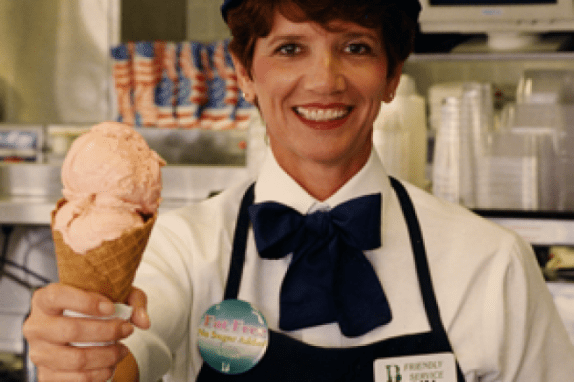 Braum's / All Stores (6 a.m. - 10:30 p.m.)
Say what you want to about these famed ice cream and dairy stores, but with a never-ending supply of delicious crinkle-cut fries and gallons of ice cream on sale, Braum's might as well be your one-stop shop for Thanksgiving overeating, depression binging on a bag of burgers for $5, even less if you got a coupon from this week's circular. And don't forget to check the clearance rack of expired goods to get you through the rest of the week, metaphorically, at least.
_
Buffalo Wild Wings / 4130 NW Expressway (5 p.m. - 1:30 a.m.)
Nothing cures that holiday blues like ice-cold beer and hot hand-spun wings. I'm just kidding. Nothing cures the holiday blues. But ordering such patented flavor sensations as Thai Curry, Mango Habanero or Bourbon Honey Mustard and ordering up a traditional large basket of 18 wings just might help, especially for afterwards when you drive by your ex-girlfriend's house to try to catch a glimpse of her new boyfriend carving the turkey, laughter and smiles all around. Good for them.
_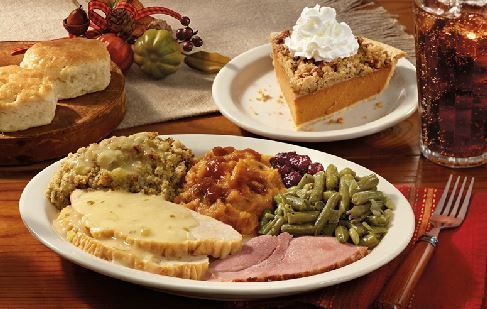 Cracker Barrel Old Country Store / All locations (6 a.m. - 10 p.m.)
Remember how this used to be grandma and grandpa's favorite place to eat? Well, they're dead now and your mom recently married some retired oil guy that demands they visit his kids in Gotebo and no, you're not invited, you Godless liberal with opinions and a job in the fraudulent media. I know it's not the same as when you had a real family, but sometimes finding a cozy dark corner in the back of Cracker Barrel can feel almost like home, with their Thanksgiving menu starting at 11 a.m. and plenty of those tabletop games, you can feel like a real human for at least three or four hours, after which they'll probably ask you to leave. Just like mom and her new husband.
_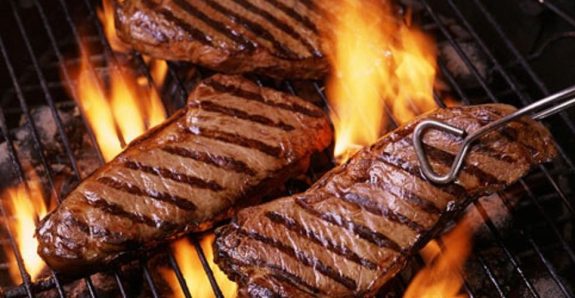 Western Sizzlin' / 2100 SW 74th St. (10:30 p.m. – 4 p.m.)
When's the last time you've been to a Western Sizzlin'? Yeah, I can't remember either. Famous (?) for their hot off the grill steaks and cold off the bar salads, the Sizz will be serving their regular menu alongside a special Thanksgiving menu that includes turkey, mashed potatoes, dressing, green bean casserole and so on. I don't know about you, but if my "expensive" holiday meal is going be at Western Sizzlin', then screw the turkey: I'm getting the biggest, chewiest, burntest steak on the menu. Maybe even two; it's not like there's really anything to live for.
_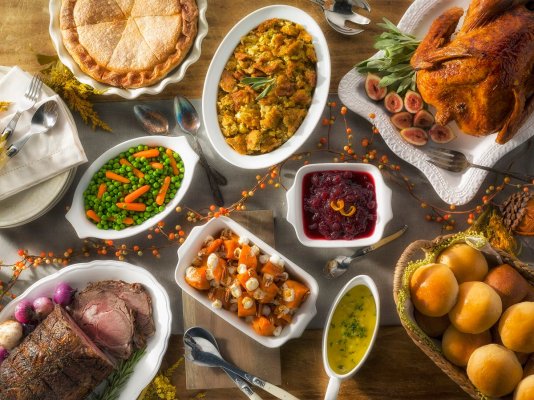 Luby's / 9410 N. May Avenue (11 a.m. - 8 p.m.)
So this is where we are now. Cafeteria-style dining with mostly elderly people who have been forgotten by time just as much as they have been by family. Even so, their $11.49 dinner is the cheapest in town, with your choice of a "holiday entrée," two "holiday sides," a dinner roll and a "holiday dessert." All that's missing is the slightest inkling of someone in your life to tell they love you and that, yes, you're worth something. Happy Thanksgiving.
_
La falsa esperanza mata más fácilmente que la amarga verdad. Follow Louis on Twitter at @LouisFowler.
Stay in touch
Sign up for our free newsletter