Everything Else
IT'S SHOWTIME! TLO's Guide to the Metro's Movie Theaters
12:10 PM EST on November 9, 2017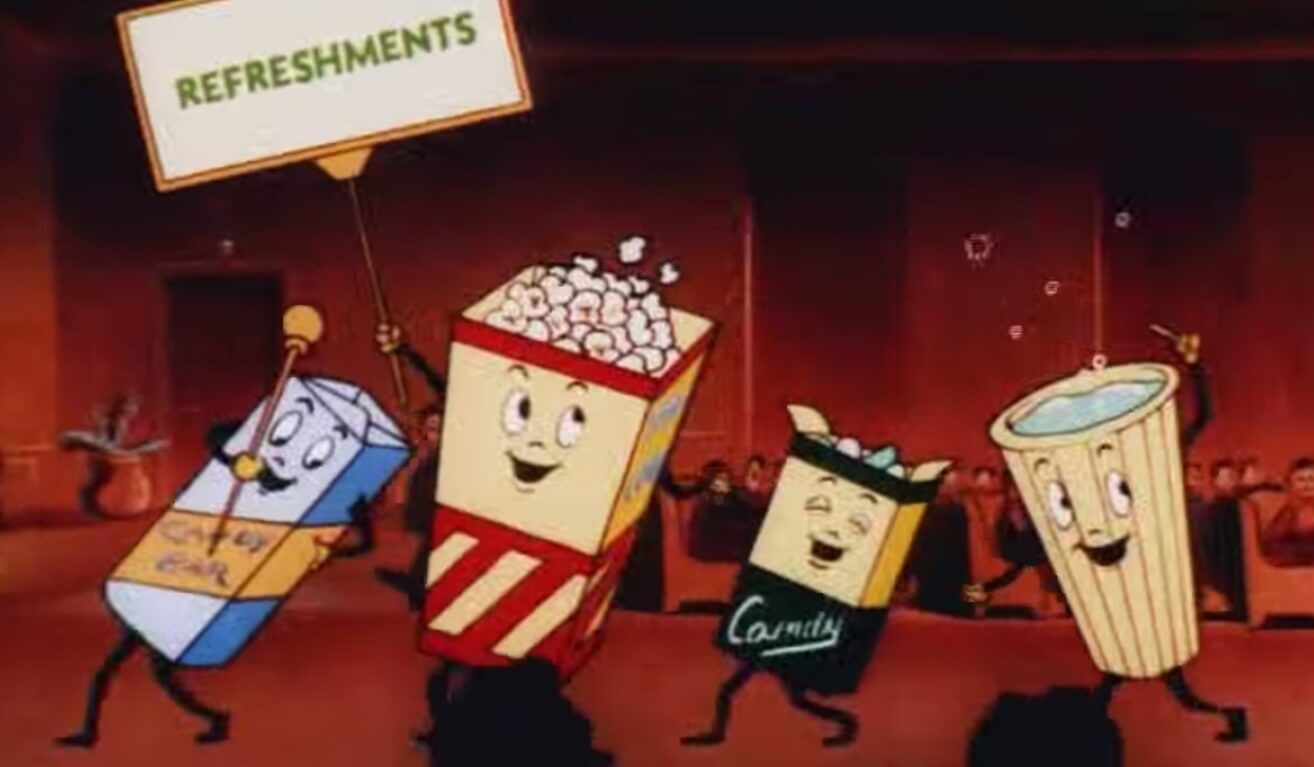 A good lot of my professional life, from ages 18-30, was spent working sporadically in the cinematic presentation business, practically employed by every single theater in Oklahoma City and the surrounding areas. And why not? When you're a young directionless slacker with very little gumption and even less vigor, a part-time job that allows you free movies, a steady diet of stolen tubed meats and a shockingly successful succession of 18-year-old girlfriends is the ultimate raison d'être.
Until it's not.
That being said, while the theater business has changed drastically over the past decade, I still have a keen enough eye to know which ones, especially this holiday season with the entire family looking for filmed entertainment outside the house, are worth your time, money and trouble. Here's your makeshift and mostly abridged TLO guide to the Metro's movie theaters. Enjoy the feature presentation.
_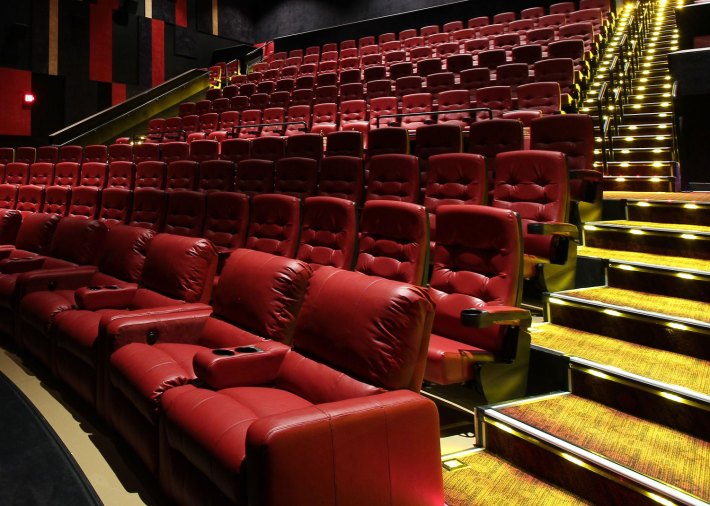 AMC PENN SQUARE 10 (Penn Square Mall, 1901 Northwest Expy #2100)
While many of the old-school mall multiplexes have come and gone, shockingly, the Penn Square 10 has managed to consistently stay open in one form or another, even if it's heyday as the premier cinema (remember those red carpet screenings of Twister and My Heroes Have Always Been Cowboys, old-timers?) in town are long gone.
Recently purchased by AMC, they have mostly gutted the ancient auditorium seating and replaced them with beautifully (but assigned) recliners that can make every movie a relaxingly nappy experience if you're not careful. Additionally, the astonishingly high ticket and concession prices do a good job of keeping out the riff-raff, although the wonderfully entitled Nichols Hills crowd do present challenges all of their own.
Pros:  Recliner chairs, free refills, few kids or teenagers
Cons: expensive ticket price, assigned seating, shoebox theaters
Fun fact: Louis was a manager at every incarnation of this theater from 1998 to 2001.
_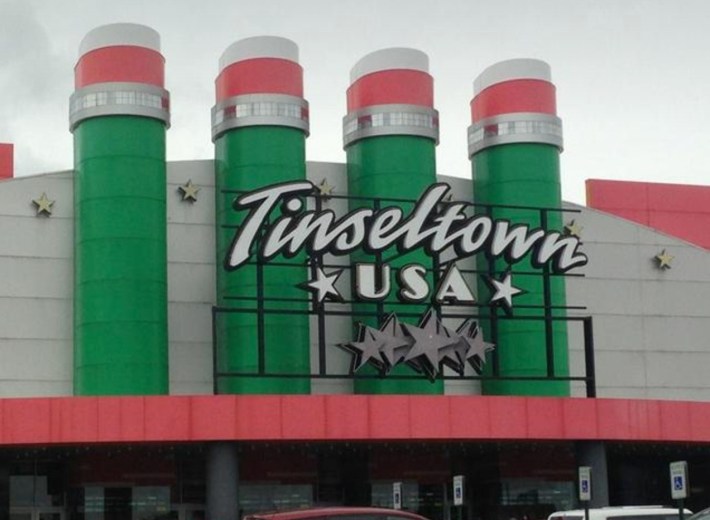 CINEMARK TINSELTOWN (6001 Martin Luther King Ave.)
Cinemark used to call themselves the best ticket in town, or something like that, and true enough, it still really is. From $4.00 tickets until 6 p.m. everyday to the patently comfortable seating—not to mention the lax cadre of teenage employees that don't care if you're carrying in a foot-long coney from the Sonic across the street proudly into your movie—Cinemark Tinseltown is, in my opinion, the best movie going experience in town, not only in price and presentation, but in product as well: this joint not only get a surprising amount of indie flicks, but at least two or three new Bollywood films as well, if you're into that kind of thing, which I am. The only real drawback, however? In the summertime, when the weather is hot, the dropped-off teenagers running wild and loose, giggling from theater seat to theater seat, can be a bit much. Pick your flicks accordingly.
Pros: low ticket price, refillable cups, refillable popcorn
Cons: teenagers, distance,
Fun fact: This theater is located in the "Adventure District," which, no matter how hard they try, will never be a real thing.
_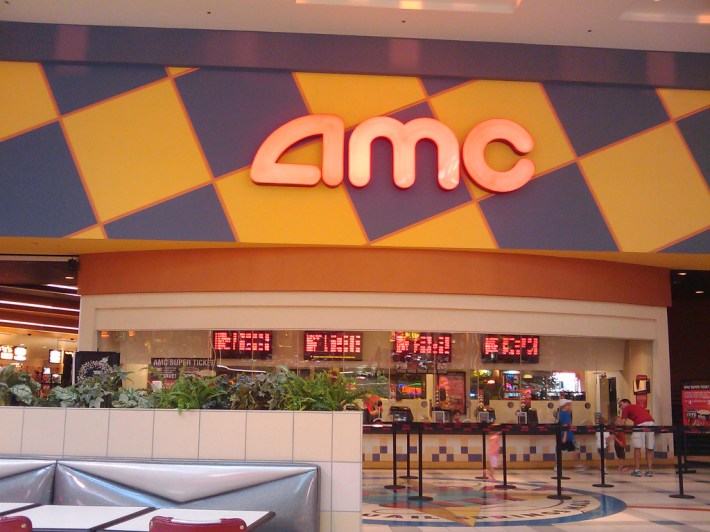 AMC QUAIL SPRINGS MALL 24 (2501 W. Memorial Rd.)
Built near the ashes of the beloved AMC Memorial Square 8, this Quail Springs monstrosity was the first megaplex to be constructed in Oklahoma City, to much ballyhoo. Serving the Quail, Edmond and posher folks of Northwest Oklahoma City, the 24 is the first-run equivalent of Blockbuster Video's Guaranteed In-Stock Promise: if there's a huge movie that being released this holiday, they'll put it in at least four or five auditoriums, thereby guaranteeing everyone in the family a seat and ending the curse of those dreaded holiday sellouts. Also, their fountain drinks rely on an honor system which, while knowing human nature is truly stupid AF, once you use it numerous times for personal gain, it can become a money-saving blessing, which is much-needed especially after paying those moderately expensive ticket prices, natch.
Pros: Free refills, numerous screens, near a food court
Cons: Distance, ticket price, Edmondites
Fun fact: The Red6 to Golden Corral Podcast recently not only reminisced about the old Memorial Square 8 days, but recalled Louis's workplace inappropriateness too. Listen here.
 _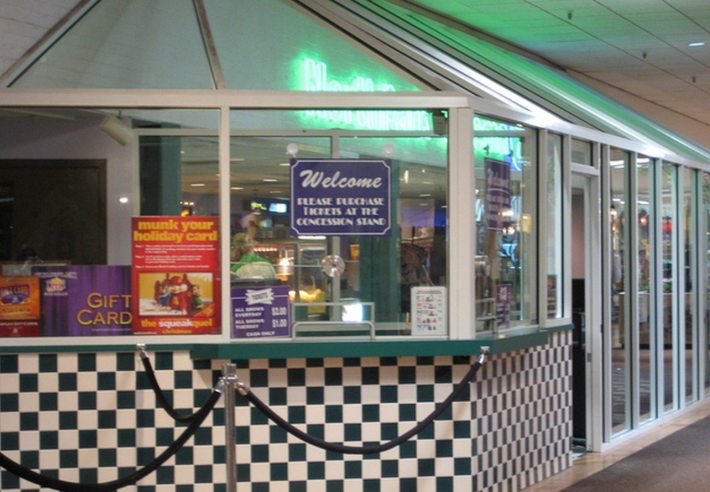 AMC CLASSIC NORTHPARK 7 (12100 N May Ave.)
The sad single-dad of area movie theaters, this venerable outlet has housed second and third run movies for as long as I can remember, all in a depressing atmosphere of flickering fluorescent lights and sticky tiny movie-houses, struggling to breathe in an iron lung of a dying mall. It's the kind of place Bukowski would watch movies in if he was addicted to the cinema instead of, you know, alcohol and utter pretension. On the plus side, if you get there early enough, they've got hot dogs for a buck, with no limit. They sell out fast though. Sometimes too fast.
Pros: cheap tickets, $1 hot dogs, catching up on movies you might have missed
Cons: poor presentation, sold out $1 hot dogs, depressing atmosphere
Fun fact: My last girlfriend and I would take her kids here almost every other week, so now when I look at the place, my heart breaks over the crushed dreams of a life that could have been.
 _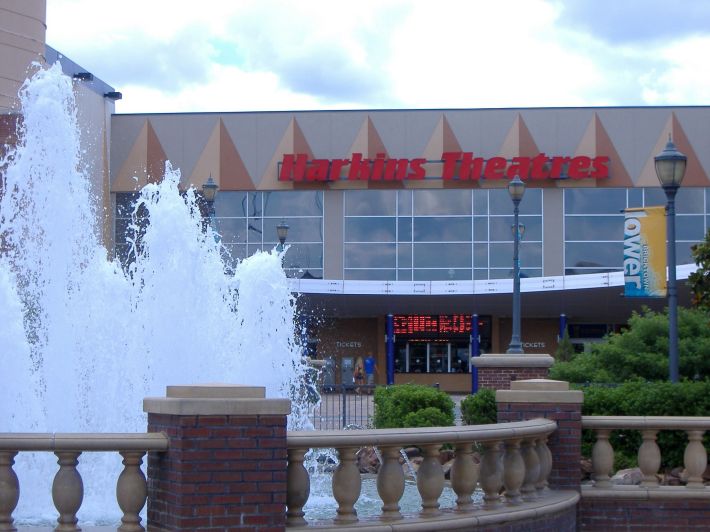 HARKINS THEATRES BRICKTOWN 16 (150 E Reno Ave.)
Once you get past the fact that this place has the absolute worst parking lot this side of the Belle Isle Wal-Mart and you'll probably just end up parking a half-mile away in the Bass Pro lot anyway—don't even bother during Thunder games—the Harkins 16 in tourist destination Bricktown ain't so bad. Sure, it's little pricey, but it's a perfect dinner and a movie date night, with a stellar presentation and actually decently-priced concessions decent and, thank God, child-care services for a small but ultimately worth it fee.
Pros: great dinner and movie date, concession deals, childcare,
Cons: tourists, parking is abysmal
Fun fact: If you sign up online, in January Harkins will send you a coupon in the mail for a free cup that gets you $1.50 refills all year long!
-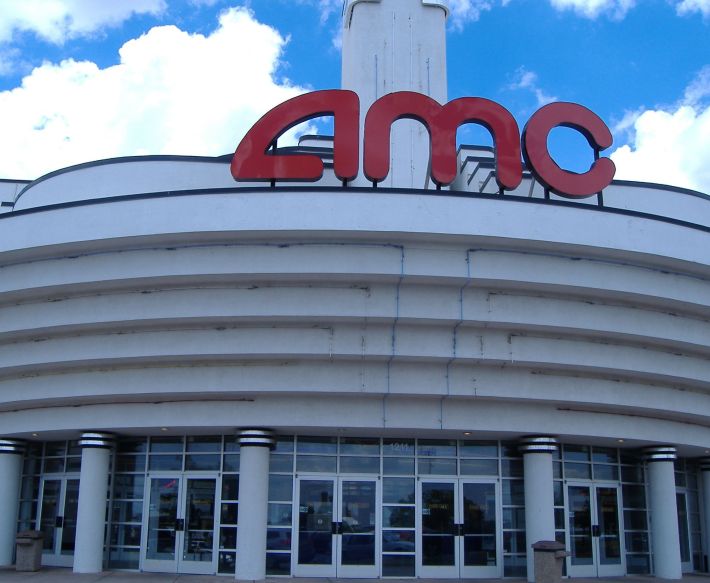 AMC CLASSIC CROSSROADS MALL 16 (1211 E. Interstate 240 Service Rd.)
I was honestly surprised this particular cinema was still open and, true to form, when I drove by, numerous cop cars with flashing lights were swarming the parking lot. While I worked there back when it was a Regal—and the most dangerous movie theater in OKC, represent—I honestly have no idea what it's like now and no real reason, want or need to find out. But feel free to let me know your thoughts in the comments.
Pros: It's managed to stay open, so obviously someone loves it.
Cons: Distance; actually trying to get to Pole Rd. or whatever the street in to Crossroads parking lot is
Fun fact: I was shot at once in the parking lot of this theater while taking garbage out to the dumpster.
_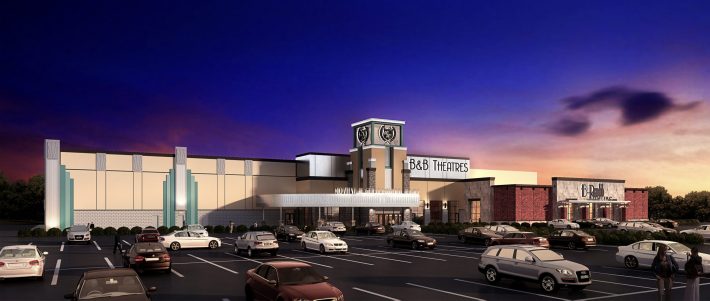 B&B THEATERS (4623 NW 23rd St.)
The little movie theater that could and, surprisingly, still does. Like finding out your grandfather still sexually pleases your grandmother, this vibrant old dog continues to pack 'em in from the awkward Windsor District and surrounding areas. A hidden fortress located in a shopping center behind a Crest that will surprise moviegoers with a nice mix of current hits, classic oddities and even fun events that seemingly fly under everyone's radar, but that's what being an indie is all about. Sure, maybe the chairs are old-school and the presentation's not all that great, but a trip to B&B is a trip to the movies 20 years ago, if you ever want to show your kids what it was like when you were growing up. Pointless nostalgia for everyone!
Pro: Independently run, decent ticket prices, respectful crowd
Cons: Uncomfortable seating, high concessions,
Fun fact: Directly after my dad's funeral, I drove here and watched The Wild Wild West three times in a row.
 _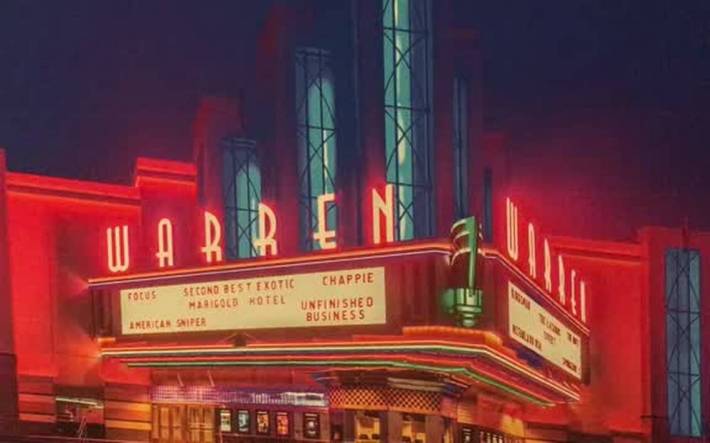 MOORE WARREN 17 & IMAX (1000 S. Telephone Rd.)
If I am being honest, I have never been to this theater and, honestly, don't think I ever will. I know many people who will defend it to their dying day, but between the overpriced tickets, ballyhooed presentation and, on top of all of that, have to actually go to Moore, it's just not for me. No thank you, sir!
Pros: Fake IMAX, private booths, personal dining, booze,
Cons: Prohibitively expensive on all fronts, being in Moore, tornado prone
Fun fact: My sister lives across the street from the Warren and I still haven't been.
_
I did not include Kickingbird in Edmond or Hollywood Spotlight in Norman on purpose, so don't @ me, bro. Follow Louis on Twitter at @LouisFowler.
Stay in touch
Sign up for our free newsletter