Everything Else
5 Long and Mostly Gone Metro Punk and Goth Hangouts
8:57 AM EDT on October 5, 2017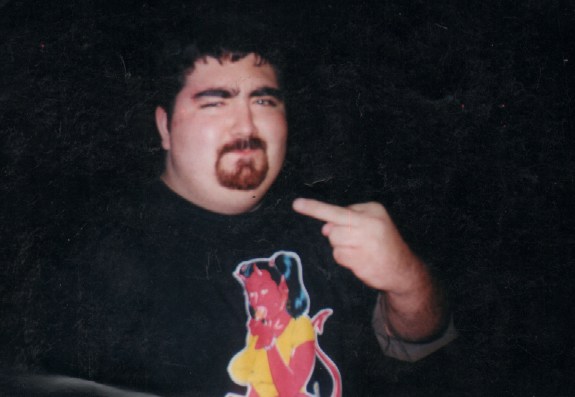 In retrospect, it's amazing how much—especially in those veal-tender formative years—of my valuable time was spent on people who didn't care if I live or die. As a teenager who listened to mostly very sad British music and cut himself on the reg, I was sure that by wearing mostly a modicum of black clothing—mainly under the radar of my genre-despising parents, natch—I would at least gain some form of entry into the various underground lairs of alternative coolness and back-having cliques, only to learn that, for the chubby likes of me, at least, acceptance as it was and should be really didn't work that way.
But I tried, aye Dios mio I tried. I would frequent various punk and Goth establishments around the Metro hoping to find my place in that world of supposed welcomed angst and teenage darkness, but Heaven knows all it did was make me more and more miserable now. This yearning, sadly, continued on into college where, eventually, thanks to a total and complete Brian Wilson-style nervous bloatdown, I gave up on trying to impress anyone and everyone ever again.
For the most part.
That being said, there truly were some very cool alternative hotspots and hangouts in the city that I really do miss, hep-scenes that, for the most part, I would still find a reason to patronize to this day, from the lifelong friends I made to the cult products that aren't made anymore, even knuckle-deep into my better-knowing late 30s.
Well…maybe not the Wreck Room. Even though it may not seem like it, even my self-esteem has certain limitations. ¡Cómpralo ya!
_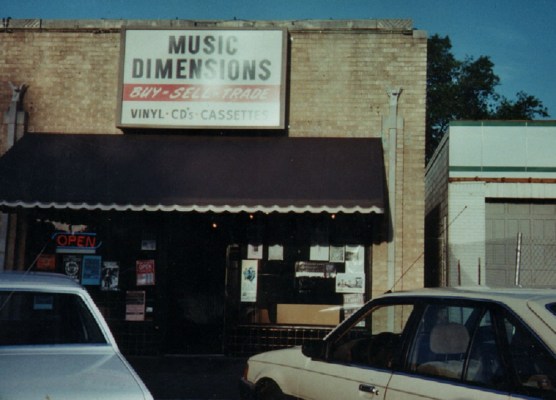 Music Dimensions
With a singular location that would routinely jump all over the city, many people probably remember Music Dimensions as THE punk, metal and alternative record store in Oklahoma City—and, for a long time, it was.  From supporting the local underground music scene by carrying an extensive collection of Oklahoma-based bands on every format possible to their astounding in-store performances that read like a millennial's Pitchfork listicle (I'll never forget being head-butted by Wesley Willis), these guys were the unheralded lords of the unheard and unloved, turning everyone who walked through their doors onto something they've never heard before at a time when something like even the idea of Spotify was still the fuzzy background noise to bad speculative cyberpunk.
_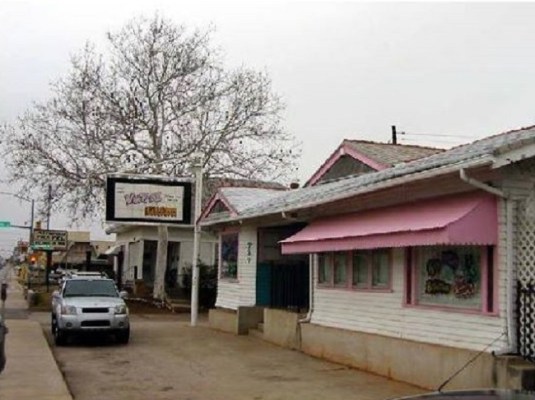 Vintage Plus
Before Hot Topics were safe and snug between the pierced bosoms of your favorite upscale mall, if an alternative youth on the rise seriously needed a Siouxsie and the Banshees shirt, a clingy pair of vinyl pants, out-of-your-league dominatrix lingerie, or even a simple velvet cloak to hide your burgeoning waistline of darkness bad enough, one would often have to creep to the pre-gentrified N.W. 23rd and Shartel area to spend mom and dad's hard-earned money at Vintage Plus, a genuinely missed fashion oddity that carried items that are still hard-to-find today. But what made this joint so special was the staff—even though they were cooler than all of us, they were beyond friendly and made even the dorkiest middle-to-high school poseur, such as myself, feel like the king of the nighttime world.
_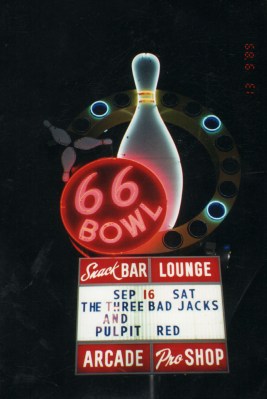 66 Bowl
Everything about the dearly departed 66 Bowl, from the kicky retro design to the gorgeous glowing neon, was the ultimate in Route 66 cool, the kind of artform that you can only find now in coffee-table books about "vanishing Americana." With its all-ages atmosphere, where else could punk kids see free shows from local stalwarts like Pulpit Red or Mockingbird Lane that rattled the floorboards and cracked the balls while grizzled oldsters bowled complacently the next lane down, Carnival Menthols dangling from their wizened lips? It was a workable biosphere of dank with rented shoes and a scene-supporting owner that has never since, and probably never will be, duplicated.
_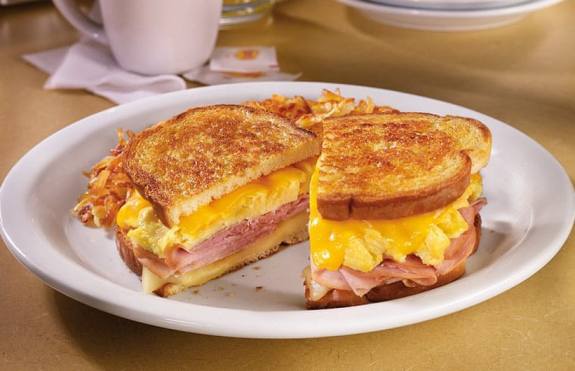 Denny's
As controversial as I'm sure this dining selection is—some will argue for the Kettle, other's will defend Mama Lou's—there was a time when walking into the late, lamented Denny's near N.W.  63rd and May was like walking into an ABC Afterschool Special, every booth filled with a parent's worst fear of Nosferatic rebellion and every waitress's fear of not getting a big tip, as the order of the night was to drink endless cups of coffee and smoke cloves until the sky turned to blue velvet. I never got that memo, however, and would often show up after shutting down the video store, happily entombing a Moons Over Mihammy in my hollow stomach, much to the disgust of my scene-stealing rejectors.
_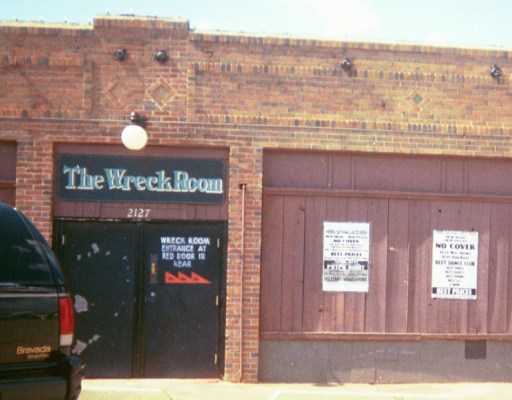 The Wreck Room
In the interest of full disclosure, I had only been to the Wreck Room twice, both times thinking that I could meet somebody who'd really love me, so I'd go and I'd stand on my own, and I'd leave on my own, and I'd go home and I'd cry and I'd want to die. But, still, I'd always stay wishfully intrigued and enviously blue as I'd hear the regulars regale whomever's within earshot of these wondrous stories of this Goth wonderland, a dark fantasia where bad industrial music and even worse dancing were the order of the night, where the chicken-fried version of an out-of-reach secret society I could never be a part of kept a sort of semi-legend alive not only in my head, but entirely among the 90s underground players of the time as well. But, now, that's all gone.
_
Sadly, I was born 20 years too late for the Goth Cholo movement. Follow Louis on Twitter at @LouisFowler.
Stay in touch
Sign up for our free newsletter