Everything Else
5 Most Currently Refreshing Drinks in OKC
8:20 AM EDT on July 27, 2017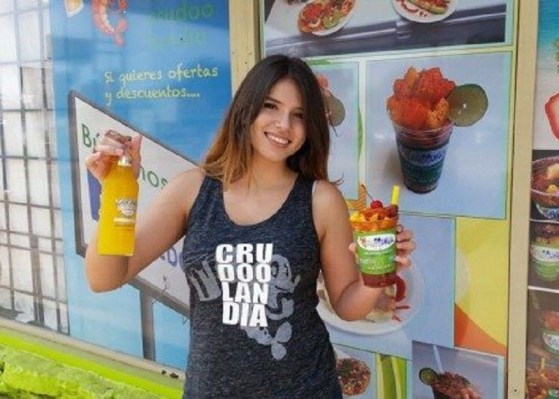 I spend most of these warm summer days indoors, writing frightening verse to a bucktooth girl in Luxembourg. But on those occasions when I feel the need to leave the creature comforts of recirculated air and travel outdoors through this Dante Alighieri-inspired heatwave, I always make sure to take the time to hydrate. Sometimes more than once.
According to EMSA, over the past month, paramedics have responded to over 50 heat-related calls and while I am no doctor—not in the legal sense, at least—I'm sure many of those events could've been easily remedied with an ice-cold 16 oz. plastic cup of varied refreshment, adding flavorful coolant to the flesh radiator that is the overheated human body. Over the past few weeks, I've sampled numerous chilled beverages in the Metro area and, while by no means scientific, here are the five most refreshing drinks I've personally cooled off with this summer.
And if there's one that you'd like to try, ask me, I won't say no, how could I? ¡Cómpralo ya!
_
Sonic Rt. 44 Diet Dr. Pepper (Various Locations, $2.49)
Why don't we, as a state, just come together and officially make Sonic's Rt. 44 Diet Dr. Pepper the official state beverage of Oklahoma? The perfect mixture of aspartame and phenylalanine-laden sticky-sweet syrup and effervescent carbonated water splashing into the chilled Artic goodness that is Sonic's patented crushed ice, left to swelter and sway in that comically large Styrofoam cup that barely fits in the car drink holder, often times toppling onto the floorboard when a sharp turn is made, necessitating the need to buy another one. Oh Sonic, you magnificent bastards, you.
_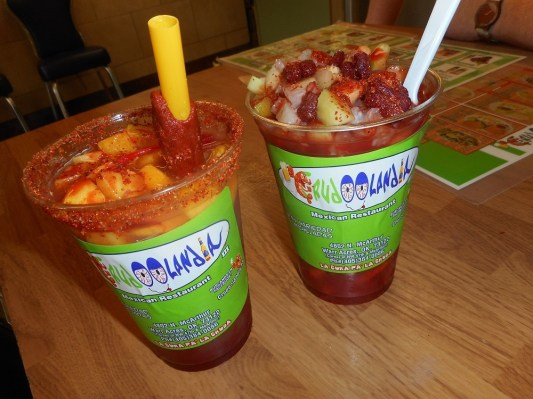 Crudoolandia Chuvi Duvi (641 SW 29th St., $6.99-$9.49)
For those of you looking for something with a little bit more aye Dios mio! than the archetypical chilled beverage has to offer, the South of the Border flavors that Crudoolandia's Chuvi Duvi offers will almost immediately transport fellow hot-sippers back to that off-the-tourist-path roadside agua fresca stand where they precisely cut fruits and maniacally chip ice with machete blades while dowsing everything in sight with chile and chamoy. Featuring a mixture of chilled tropical fruits swimming in your choice of Smirnoff Ice (a fruit-juice based virgin is also available for the kids), it is then liberally seasoned with various spices and powders until there's truly no other refreshing concoction like this in the Metro.
(The other beverage next to it, the churros locos, might be a little about your paygrade. Maybe next time, amigo.)
_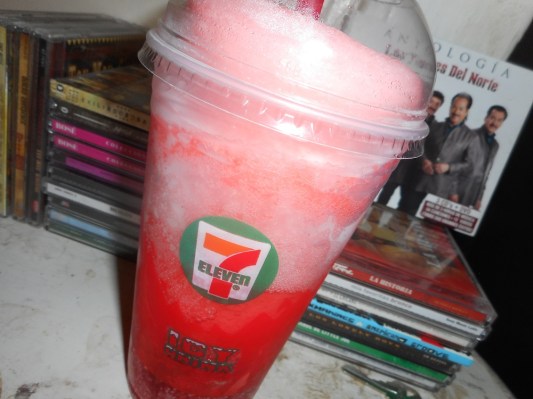 7-11 Icy Drink (Various Locations, $0.89)
Since 1953, Oklahoma's 7-11 have pretty much been their own thing, a seemingly separate entity from all those other convenience stores with the same numeral-based moniker that dot the American cultural landscape—just try getting one of those delicious 99 cent BBQ rib sandwiches outside of Oklahoma! So forget the name "Slurpee," because here in the Big Town we only do "Icy Drinks," so get it right, hoss.  And when their machines are not flashing those dreaded red lights and still in that pure warm syrup form, perhaps the most refreshing Icy to sit down and sip on in the parking lot as you watch the girls walk by dressed in their summer clothes is the exclusive Old-Fashioned Cherry Limeade, which manages to dutifully balance the sweet and the tart while being, you know…all icy and stuff. And it's under a buck, so just suck it down and be grateful, will ya?
_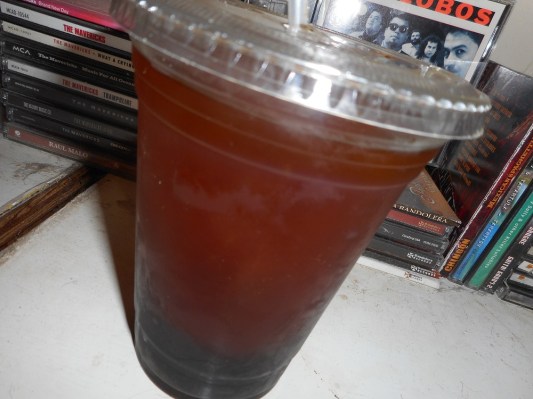 District House Cold Brew Coffee 16 oz. (1755 NW 16th, $4)
Maybe I've hit a wall when it comes to energy drinks, because now when I greedily down even the most expensive quick-charge liquid with all the ferocity of a sleepless Augustus Gloop, all I can taste are a battery acid-like array of chemicals. Still, with a brutally dangerous caffeine addiction that needs to be continually fueled while covalently keeping my diseased innards nice and refrigerated, I've recently discovered cold brew coffee and few places do it with as much flavorful artisanship and handmade panache as they do at District House in the Plaza District. For the same price as a Red Bull, I can get the quick energy I need and, while the taste of cold coffee is an acquired one usually mastered by grizzled old widowers who are patiently waiting for the sweet chariot of death to descend upon them, it sure is better than the aftertaste of that bizarre mélange of ungodly ingredients I've been poisoning my body with on a regular basis for years.
_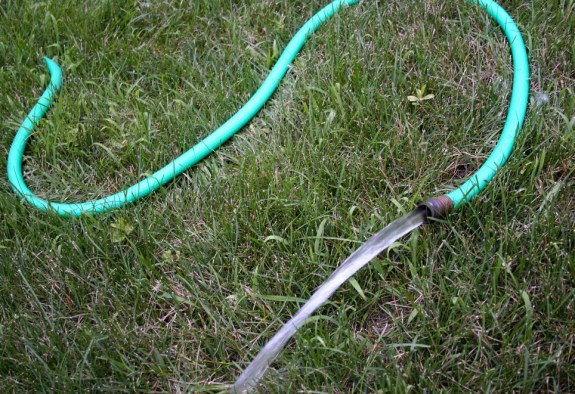 Water Hose Water (Oklahoma City Utilities, prices vary according to usage)
What is it about water straight from the hose on a hot day that is so dang good? With its distinctive welcoming taste of the polyvinyl chloride that the life-saving liquid runs through, a messy sip from the hose after a few minutes of lawn work is most times more comforting and cooling than any tall glass of ice water straight from the kitchen tap, or refrigerator dispenser, if you're nasty. Sure, while hoses are not regulated by the Safe Drinking Water Act and many studies have found that the levels of lead in water coming from garden hoses exceeded legal safe levels 100 percent of the time, we've been drinkin' out them since we were kids and we turned out fine, right? The fact all of my sperm are dead is just a bone-dry coincidence.
_
Refreshment is a language, can't you read? Follow Louis on Twitter at @LouisFowler.
Stay in touch
Sign up for our free newsletter