ICYMI
What does the Sinclair acquisition of Tribune mean for OKC Media?
6:40 AM EDT on May 16, 2017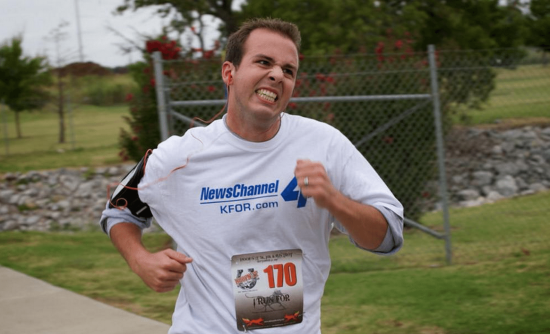 Last week, national media conglomerate Sinclair Broadcast Group announced it will buy another national media conglomerate in Tribune Media. In Oklahoma City, that means the corporation behind Fox 25 somehow could take ownership of NewsChannel 4.
Here's the dish via NPR:
Sinclair Broadcast Group, based outside Baltimore, announced Monday it had struck a $3.9 billion deal to obtain dozens of local television stations by acquiring Tribune Media.

The move, seen as likely to win approval of federal regulators with only modest concessions, would further propel consolidation in the industry. It would also offer a greater reach for one of the nation's most conservative media companies.

Though little known in major media centers, Sinclair's holdings are vast. It owns or operates more than 170 local television stations; Tribune Media owns 42 television stations in 33 markets, including the nation's top three: New York, Los Angeles and Chicago. With its new holdings, Sinclair would hold stations in seven of the biggest 10 markets.
That summarizes the national angle, but what does this mean for Oklahoma City and our TV news? Here are four things to think about...
1. Sinclair will control more than half of OKC TV news shows.
Sinclair will get editorial control of more than half of Oklahoma City's live TV news if the deal goes through. Right now, Fox 25 produces about a quarter of our local news shows. Add in Channel 4, and it becomes more than 54%. It could almost function like a local cable news channel—on air 4 a.m.-1 p.m. with one hour off at 10 a.m. and then back 4-7 p.m. and 9-10:35 p.m.
As a bonus, they'll have CW 34 and KAUT 43. Four TV stations and two newsrooms under the control of one out-of-state company has a lot of potential problems. Losing local perspective and character is just the beginning.
A lot of people think TV news doesn't matter anymore because they don't watch it. But it's the reason your grandmother in Edmond is convinced gypsies could kick down her door at any moment and steal her tiny dog. And it's a big part of why we have our current president. As long as it's one of the main drivers of politics, TV news affects everyone. It's worth paying attention to who's holding the reins.
-
2. Have you seen Fox 25?
Even with more than half of the TV news in OKC, at least no one will see it. Did you know 25 has news at 11 a.m. and 5:30 pm.? Probably not because it's Fox 25. Who even are their current anchors? Is Meg Alexander still there?
The thing is Fox 25 has some good reporters who often produce informative stories. But they get fired or run off before they get a chance to build a following. A lot of that has to fall on Sinclair. They recently ditched their entire morning show crew for a set of anchors that I don't think even have names—the type of corporate, data-only decision-making that companies like Sinclair use to suck the life out of their newsrooms.
If the instability in on-air talent doesn't run you off, then the production value will. All Sinclair stations use some variation of the same graphics and music. From the tinny trumpets to the burnt orange everything to the nightly computer glitches and camera miscues, it's like watching a sad college newscast from 2007.
-
3. Oklahoma's NewsChannel 4 may be too Oklahoman for Sinclair.
Channel 4 seems like a particularly weird fit for Sinclair since it's the touchy-feely church of Oklahoma news. They rely more than anyone on their long-lived personalities. Mike Morgan is the elder meteorologist of Oklahoma City now. Lance West is on the young anchor team.
Along with News 9, they're the station for true Okies. What happens, though, if Sinclair gets control? Will they manage it the same way they've managed 25? Will they ditch the legacy anchors and swap out Great State for whatever the latest national recurring series is? Could Channel 4 survive that?
-
4. Sinclair has a clear political agenda.
Speaking of national Sinclair features, get ready for more of that, I guess. Politico has covered how Sinclair cut a deal to push out positive news coverage of Trump during the 2016 campaign. They also have some Bill O'Reilly wannabe who records conservative party-line editorials to air on their affiliates, and there's a feature called "Terrorism Alert Desk" that airs constantly—terrorist attack or not.
Honestly, it seems like the local reporters at 25 aren't too heavily influenced by Sinclair's politics. They do some solid, independent reporting. But it doesn't exactly lend credibility when those stories are sandwiched between agenda-driven, geographically disconnected packages from corporate.
Maybe Sinclair will sell Channel 4 immediately to stay under a cap on national station ownership, which would bring its own set of new questions for KFOR. Whatever happens, it could make some notable changes to TV here, and it begs a lot of questions about the shrinking number of local voices in local news.
I've heard a few horror stories about how Sinclair has treated its Oklahoma employees through the years, and I'm always looking for more. Feel free to share!
-
Learn what Peter thinks about all things media on Twitter - @peterkwright
Stay in touch
Sign up for our free newsletter