Everything Else
Is This A Great Oklahoma Podcast Or What?
12:14 PM EDT on March 24, 2017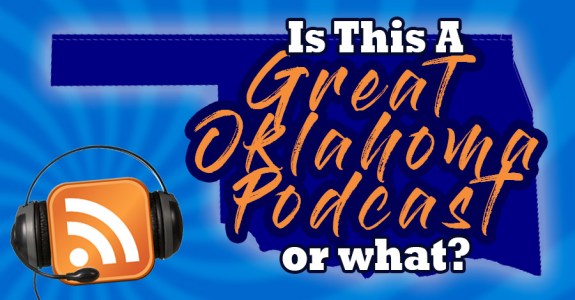 NEW FEATURE ALERT!!!
One of the most common questions I get as publisher, editor, managing editor, copy editor, reporter, researcher, art director, graphics coordinator, advertising director, sales manager, events manager, trivia director, controller, finance clerk and janitor of The Lost Ogle is "Why do you not have a podcast? Just about every media outlet in the world has one. Why not you?"
My answer is honest and simple – "I don't have the time."
Well, I still really don't have the time, but at this point, what does it matter? As we enter our 10th (!!!) year of existence, we've decided to wade into the podcast waters. I'm still not sure what that means, what that entails or what my involvement will be, but I'll keep you updated. We already have a little podcast studio in the Paramount building on Film Row, and hopefully we start using it.
As I procrastinate on that front, we're launching a new bi-weekly written series that will hopefully turn into a podcast someday – "Is This A Great Oklahoma Podcast Or What?" Curated by a couple of local podcasters – Courtney Oliphant and Joshua Unruh – they'll take a look at five Oklahoma based / themed podcasts that you may enjoy listening to while wasting time at work. Part public service, part easy way to force me to learn about local podcasts, we hope you enjoy it.
On that note, here are five podcasts you should know about. From here on out, it's the Courtney and Josh show:
Red Six to Golden Corral –"Red Six Bedtime Stories- Vol. 1"
Hosted by Caleb, Nick, and Jon
The boys of Red Six bring you a weekly slice of nerd culture ranging from PAX to film scores and even the local podcast scene. Recently, they have started their own web comic, and when they release videos on their YouTube channel they are not to be missed. This "Bedtime Stories" episode brings you the most cringe-tastic tales that will surely make you feel better about not only your week, but your whole life. Stories cover hanging with weird comic-book guys from Shawnee, LARPing going too well, and having your family presume your untimely end in the frozen tundra of the Great White North.  If you're at your desk, plug in your headphones as the language is not for the faint of heart. - Courtney
-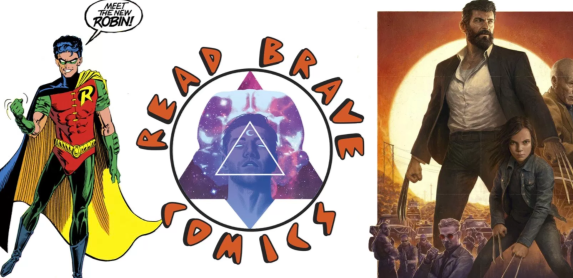 Read Brave Comics – "Kelly Thompson"
Hosted by Scout, Cory, and Vinton
Coming to you from the Graphocast Podcasting Network, Read Brave Comics is a crowdsourced podcast all about comic books and the cool people who write, draw, and read them. How do you crowdsource a podcast? By accepting submissions from basically anyone who will send you one as long as the content is interesting and the sound quality is excellent. You never know what you're going to get with a new episode of Read Brave, but you can bank on knowing more about comics when you finish an episode than you did before you listened. This particular episode features the usual weekly reviews from Scout, Cory, and Vinton but then segues into a wonderful interview with Kelly Thompson, writer of Marvel's new Hawkeye series. They talk with her about working for Marvel on Hawkeye and A Force, rebooting Jem & the Holograms for a new medium, and whether she prefers writing novels or comics. - Joshua 
-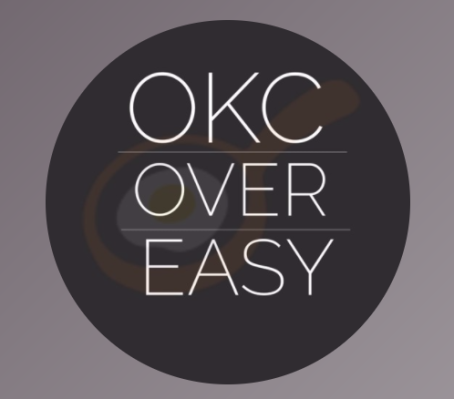 OKC OVER EASY- "The Pizza Files: Local Pizza"
Hosted by Malory and Bryce
In these trying times, there is one thing every true American can agree on: pizza is fucking amazing. Malory is leading the way in the investigation of every type of pizza you can consume in the greater OKC Metro area. In the first entry of "The Pizza Files," Malory and Bryce take their listeners by the hand and guide them through the local Italian pie scene. You even start with beloved TLO sponsor, Hideaway Pizza. While you are listening, head over to the OKC OVER EASY twitter and enjoy the general splendor. This show has already been featured by the gazette, y'all, so you know this shit is legit. – Courtney
-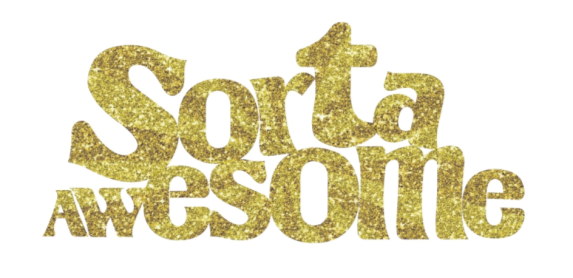 The Sorta Awesome Show - "Exploring Hope and Healing for Postpartum Depression"
Hosted by Megan with co-hosts Rebekah, Laura, and Kelly
Sorta Awesome is a weekly podcast with an unapologetically feminine viewpoint. It aims directly at women who want to have conversations with other women about culture, media, current events, or just whatever girlfriends want to talk about. Sometimes this is a list of must-read books and sometimes it's tackling big issues like refugees. The show is quickly approaching a landmark 100th episode with no signs of slowing down or going stale. This episode deals with a pretty heavy subject, but one that is a struggle for many mothers and includes the input of two different medical professionals. Solid information from women to women is, at the very least, Sorta Awesome. - Joshua
-

Boys Podcast - Kyler Watson and Brodee Nucci (Paper Street) 
Hosted by Robby and Josh
Remember when I told you we were setting up a podcast studio in the Paramount on Film Row? It was put together by my friends Robby and Josh with the Boys Podcast. Each week, they "explore the trials of growing up before the Internet" and talk with local musicians, comedians, bloggers, etc. - Patrick
-
Do you have a podcast we should know about? Let us know!
Stay in touch
Sign up for our free newsletter