Everything Else
TLO Food Review: Braum's New Ice Cream Flavors
8:50 AM EDT on March 16, 2017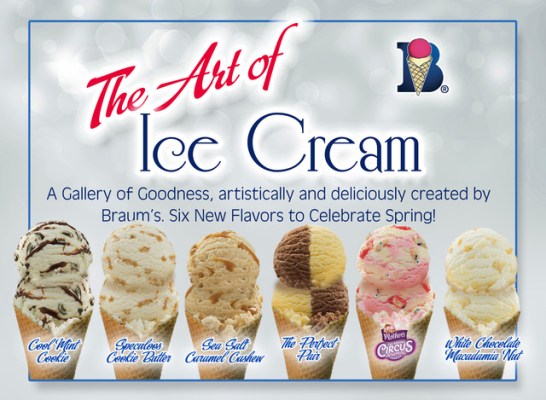 This week Oklahoma mainstay Braum's announced to much grand hubbub and hullabaloo that they were releasing six brand new limited edition ice cream flavors including Sea Salt Caramel Cashew, Speculoos Cookie Butter, Cool Mint Cookie, Mother's Circus Animal Cookies, White Chocolate Macadamia Nut and the Perfect Pair, whatever that is.
"This year, we wanted to come up with some fun flavors that everyone would want to try," Drew Braum, President and CEO, said via an impersonal press release.  "There's a little something for everyone, from cookies to caramel, and even the more traditional chocolate and vanilla."
Braving the strewn about napkins and unkempt ketchup squirts that often make my neighborhood Braum's at NW 39 and Penn feel like an edible game of Pitfall, I set out this week to test Drew's theory that these flavors are "fun" and "a little something for everyone." So grab a spoon and play along. ¡Cómpralo ya!
_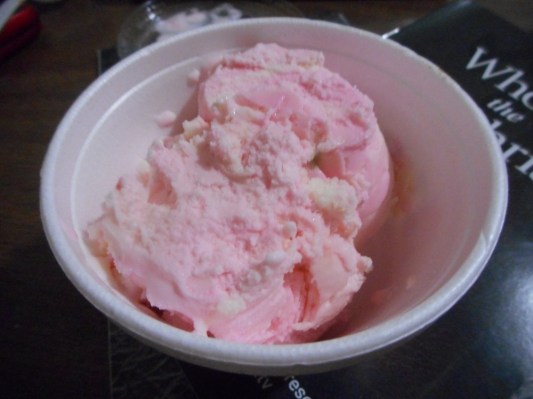 Mother's Circus Animal Cookies
I can't believe I even forgot that those Mother's frosted pink and white cookies even existed because they are truly the greatest cookies of all time, aren't they? So complex and so delicate, so creamy and so crunchy. It's amazing that only now has someone had the rectal fortitude to combine it with a soothing mixture of what I think is strawberry and vanilla ice cream, the crunchy bits fully complementing and blending seamlessly while still maintaining its own flavor profile. I'll admit I gulped it down too fast and was blessed with most deserving of headaches. That being said, I bet this makes a bomb milkshake that, of course, would be sipped way too fast as well.
_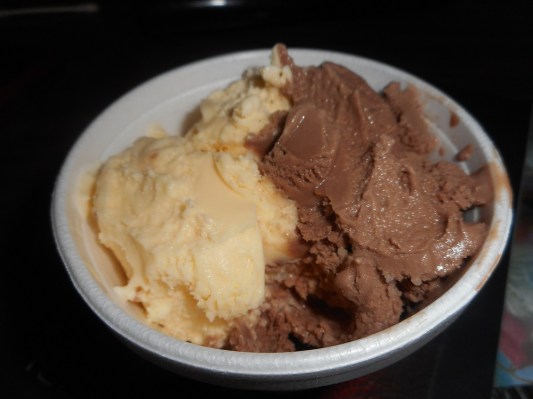 The Perfect Pair
While I've always considered Raquel Welch the perfect pair, I guess the flavor racketeers at Braum's have far different ideas as witnessed by this…um…suitable enough concoction. Once again, I'm not exactly sure what the pair here is—possibly some variation on chocolate and vanilla? And is that a hint of coffee I taste?—but they do work for the most part, even if it is a relatively unexciting and mostly uninspired coupling. I'll stick with Myra Breckinridge, thank you very much.
_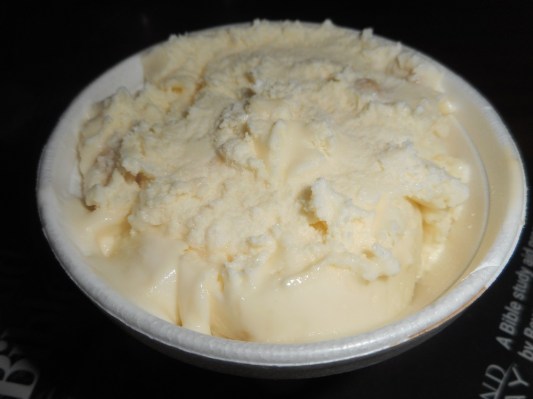 White Chocolate Macadamia Nut
I sure do hope your teeth have no partial cracks or exposed nerves of any kind, because the abject buttery richness of this white chocolate macadamia nut ice cream will cause much discomfort as you can almost feel every single granule of that ice cold sugar just burrow deep into your roots, the cold-cocking white chocolate overwhelming any and everything in its way, with the nuts adding a bit of late-term roughage that makes this not so much an acquired taste as a desired sensation.
_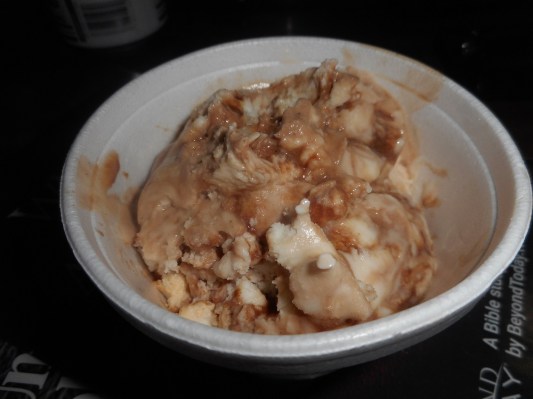 Cool Mint Cookie
Not as cool, minty or as full of cookies as I would have expected at all...and that's okay. This take on what I'm guessing is their variation on Breyer's Thin Mints Girl Scout Cookie contrivance is far more subtle than it has any right to be and it actually works because of it. The minty chocolate bits are lightly sprinkled throughout with little cookie balls hidden here or there, allowing the ice cream itself to be the predominant flavor. And even though the aftertaste isn't the best, it makes for a very nice after-Christmas, post-holiday, let's raise a bowl to January selection. Too bad we're already in March.
_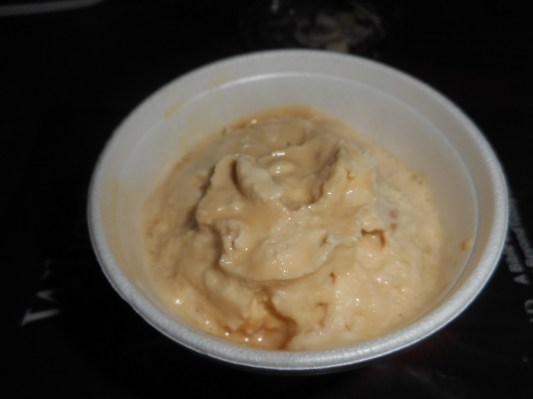 Sea Salt Caramel Cashew
Is sea salt caramel a recent invention or something? I had never heard of it until last summer and, subsequently, it's been turning up everywhere ice cream is sold, with Braum's being the most recent creamery to jump on this most delectable trend. And while their take on the recipe is, sadly, nowhere near as good as Sonic's—I gotta get me another one of them Mastershakes, son—it still carries a robust enough flavor to satisfy seas salt caramel fans, wherever they may be. Truth be told, however, the cashews add nothing to the proceedings except needless crunching. Needless…crunching.
_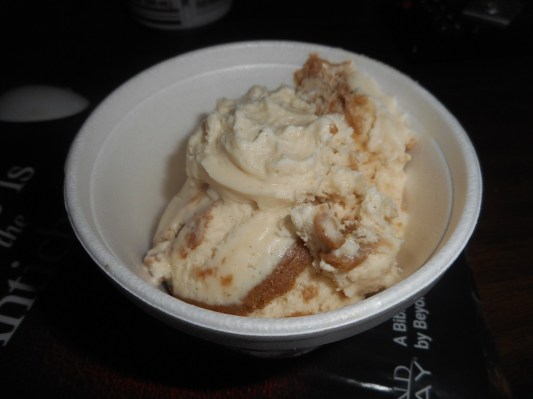 Speculoos Cookie Butter
I know that I am in the minority on this, but I wasn't a fan of Speculoos Cookie Butter when I tried it at Trader Joe's and I'm damn sure not a fan of it in ice cream form. I don't know if it's the overload of that fake gingerbready flavor that's more off-putting or the creamy-crumbly texture that just grits your grill all up, but this just doesn't work for me. It's too rich to the point of uncomfortability, actually becoming kind of a chore to consume. Maybe too much of a good thing anthropomorphized? And, besides, who are you kidding? Fans of Cookie Butter are already used to adding that junk to their favorite ice creams already, why bother to combine them and cut out the middle-man, the middleman being a trip to Trader Joe's?
-
The Raquel Welch would be watermelon flavored sherbet with just a hint of chile, cucumber, and lime. Follow Louis Fowler on Twitter at @LouisFowler.
Stay in touch
Sign up for our free newsletter