Everything Else
UPDATE: Buy for Less answered our questions!
3:16 PM EST on February 6, 2017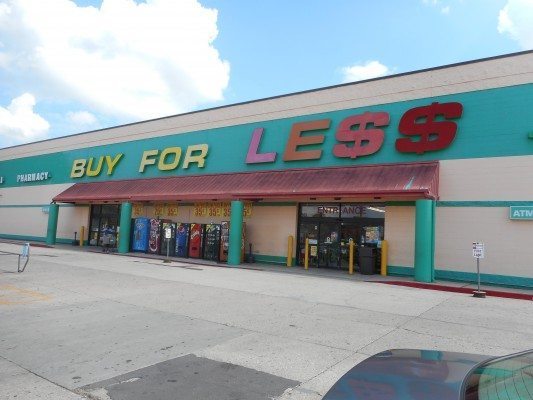 Last Thursday, in an article dramatically entitled "The Continuing Saga of the Downfall of Buy for Less," we published concerns sent to us by an Ogle Mole regarding the current state of affairs within Buy for Less, amongst them, reports of employee payroll checks bouncing and a filing of bankruptcy.
When working on that piece, questions were sent to Buy for Less's corporate headquarters for a chance to respond, which they did shortly after the article went live. Here are their unedited remarks and refutations to the said article. My questions are in bold...
_
Employees have mentioned concerns about various issues regarding paychecks, including payroll checks bouncing. Can you confirm this and has Buy for Less worked to resolve these issues.
Buy for Less (BFL) chose to change its banking service provider. In the course of that change, while we made every plan for a smooth transition, the banking requirements that necessitated our payroll company to realign the clearing house payroll account that is separate from our financial institution took longer than expected and impacted a segment of our employees.
 With over 1100 employees, with different payroll preferences, most had no issue. This was not a case of "not enough funds," this was a logistics issue.
Bottom line, we communicated immediately, apologized to the small number of affected employees, addressed any concerns, had an entire team cover our internal "employee customer service," and offered to take care of any banking fees for team members who were affected. 
TLO: Is there any truth to the rumor Buy for Less filed for bankruptcy in the past two months?
BFL: While we understand you are quoting a "mole" in the organization, it clearly is not an informed one.  We have never, with any affiliation of our organization, filed/declared/ any type of bankruptcy.
Again, another completely unfounded rumor that $9 million is owed by BFL in any relationship to the City of Midwest City. There has never been any negotiation, promise or entity contract in regards to an Uptown Grocery, and no financial obligation of any kind.
TLO: King's Crossing?
BFL: The size and scale of the King's Crossing development have dictated lengthy planning, partnerships and vision.  King's Crossing is an Esperanza Real Estate Investments development, not a BFL development.
As such, extensive research and studies showed an advantageous benefit to the buying power of the consumer if the existing building at 23rd/MLK was converted in the short-term, from a Buy For Less format to the Smart Saver model. 
This format increases the ability of consumers to fill their cupboards in these challenging economic times in Oklahoma. The Smart Saver was never intended to be the answer to the long-term vision of King's Crossing for a "Custom grocery store". 
Separately, The Alliance for Economic Development of Oklahoma City continues to advocate and work with Esperanza Real Estate Investments regarding the King's Crossing vision.
TLO: What is the future of the current Buy for Less / Uptown Grocery / Smart Saver / SuperMercados?
BFL: As seen over 28 years of growth from one store to 13, we are a resilient, lean, and local organization that can respond quickly to the various palates of the Oklahoma City metro customers. We look forward and plan for nothing but another 28+ years.
We look at many sites on an annual basis for growth and perform studies that contribute to our decision regarding what format would best match the neighborhood. We then make the decisions as to whether or not we continue to operate at various locations or pursue new venues.
We love our customers!  That is why we offer a diverse grouping of stores where you will see a full bounty of Hispanic offerings and fresh tortillas at one location while another location provides medically-necessary foods for those with specialty needs at prices that are much lower than competitors.  We are proud of each of our locations and no matter the address, our stores have hands down the best team members and culture makers of any industry in town.  Our vision is to change the city by "Pouring Love into Grocery Sacks!" and nothing on the horizon will change that.
 _
While I know that we live in an era where we are supposed to question corporate authority and whatnot, I am going to give Buy for Less the benefit of the doubt and believe what they say in their clear, level-headed responses. Don't let me down! So, until they do, here are some of those mouthwatering, amazing Mexican desserts at the Buy for Less Supermercado at 3713 S. Western Ave.! ¡Cómpralo Ya!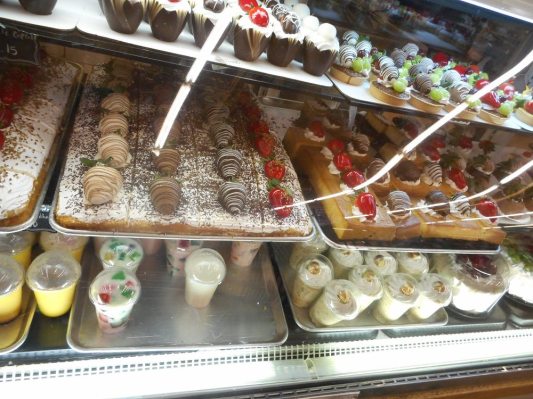 __
Now to solve the mystery of what happened to the NW 23rd/Penn Buy for Less BBQ Station… Follow Louis on Twitter at @LouisFowler.
Stay in touch
Sign up for our free newsletter