Everything Else
5 Best Made-in-Oklahoma Salsas
8:48 AM EST on December 1, 2016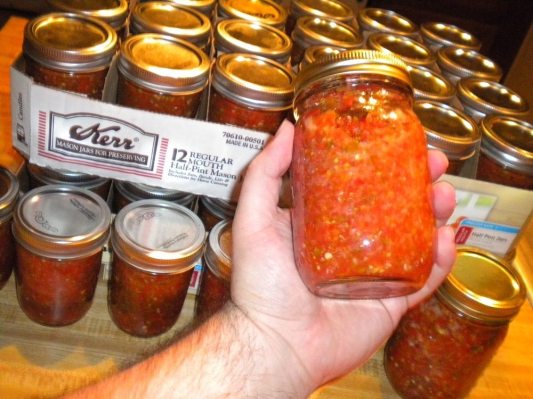 Back when I was married, oh so long ago, it was around this time every year when my ex-wife and I would make a couple hundred jars of a special salsa we concocted together, passing them out as Christmas gifts while keeping enough to get us through the year.
And while I haven't made any salsa in about five or six years—maybe next year, I tell myself every year, wound never fully closing—one of my favorite gifts to both give and receive are locally made salsas and dips. Outside of Texas or New Mexico, obviously, Oklahoma's got a pretty darn good selection of homemade sauces, a collection of which is some of the best I've ever sampled. Some are treasures you might only find once, sold out of the back of a truck in a parking lot at the 7-11 on SW 29th and May, while others are small-time heroes that have made the leap to retail chain grocery stores, often found hidden behind the Pace and Tostitos on the very top shelf.
These locally-produced Mexican condiments are, for the most part, seasoned with the blood, sweat and tears of their respective makers, mostly easy to procure and will always add a touch of authentic, fresh flavor to your holidays, whether it's hosting a festive yuletide party or sitting at home in unwashed sweatpants, deep in melancholy contemplation as to where it all went wrong at you settle in for some Kristen Chenoweth Xmas rom-com on the Hallmark Channel.
-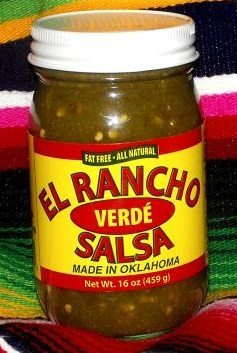 One of the few salsas that prides itself on being available at both Buy for Less and Urban Agrarian, this locally-made tongue-tamer (originally created to complement the burritos they sell at the Shamrock at 50th and Portland, you know the one…) prides itself on, in addition to all natural fresh vegetables, using "the finest cumin available." It's a not-so-secret ingredient that must work because it's virtually impossible not to finish off a jar of their mild salsa when kicking back with a bag or your favorite chips, or their salsa verde as a flavorful topping when making a batch of Sunday-afternoon sour cream and cheese enchiladas.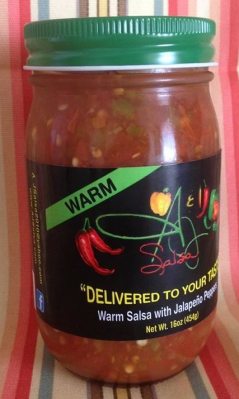 2. A&J Salsa
Have you ever picked up a jar of salsa that claimed to be "mild" or 'medium" and it was either far too bland or way too hot for either one of those designations? What I enjoy about the gang at A&J Salsa is their meticulousness in handling the labeling of the heat of their product: mild, warm, medium, hot and the utterly unholy Exxtreme, featuring the Satanic combo of Habanero, Ghost Pepper and Trinidad Maruga Scorpion Pepper. I'll just take a couple of jars of the warm setting—the perfect blend of heat and flavor—thank you very much!
-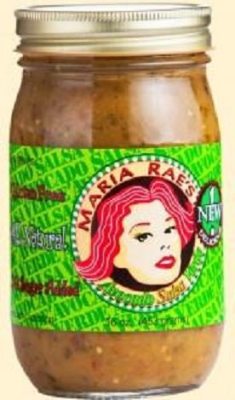 3. Maria Rae's
It's hard to find a sturdy, locally-made avocado-based salsa verde, but Maria Rae's out of Enid sure does a darn good job of filling that void. Their mixture of avocado pulp, tomatillos, cilantro, green chilies, tomatoes, and onions is so good that I always try to keep a jar or two on hand to bring to parties or get-together because I can usually guarantee no one else will have anything like it. I am the Rascal King Usurper of Party Dips and Salsa, waltzing into your home and besting you, condiment-wise, at the very least, in front of your children and other assorted guests before performing a cold and calculating Mexican goodbye*.
-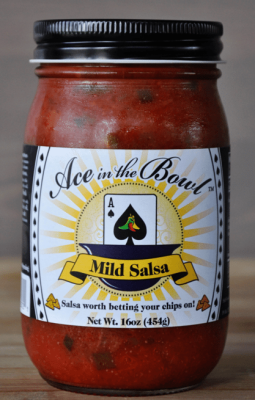 I originally picked a couple of jars of this apparently OKC-made salsa up at the Choctaw Travel Center in Durant, feeling like I hit the salsa jackpot, not even realizing it has totally been available at the Homeland down the street from me on Classen forever. Well, better late than never, as Ace in the Bowl's unique take on the recipe is thoroughly thick with a timely kick, a nice hot bite that doesn't burn but definitely lets you know who is in charge. What I like best about it is that it works better as a "cooking" salsa as opposed to a condiment, going great on everything from baked chicken to tune noodle casseroles still bubbling in the oven. I also like it because the brand name sounds like it could've been a Texas Tornados song, natch.
-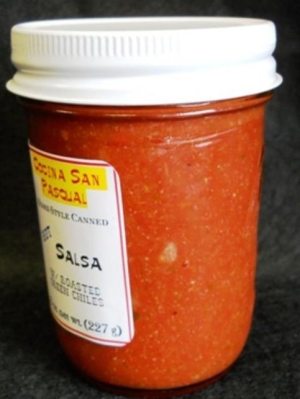 The ultimate in authentic farmer's market high-quality salsa, Perkins, Oklahoma's Cocina San Pasqual is that one brand that you see at places like small-town craft fairs and random outdoor bazaars where you end up easily spending about $50 (or more) on a whole assortment of their goods from the archetypal mild salsa to specialty items like Cranberry Salsa Fresca, as well as their assortment of foodstuffs like Green Chile Quiches, Pozole Casserole and Mexican Brownies. Definitely based in more of a New Mexican style of spiciness that might be a bit off-putting at first to those used to Tex-Mex and only Tex-Mex variations, regardless, a few jars of Cocina San Pasqual's is always at the top of my Christmas wish list.
¡Cómpralo Ya!
-
*A Mexican goodbye is where you pack up as many leftovers as possible and leave without saying goodbye. It's my signature party move. Follow Louis on Twitter at @LouisFowler.
Stay in touch
Sign up for our free newsletter