Everything Else
College Football Musings from the Train: Week 10
10:33 AM EST on November 16, 2015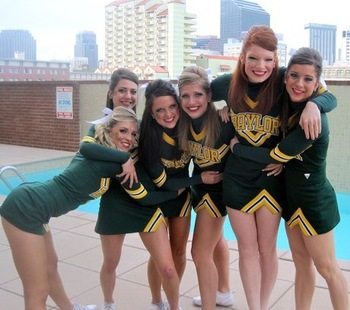 10) The Oklahoma Redemption
Oklahoma had been embarrassed by Baylor the past two years. And it wasn't just the margin of victory either. Sterling Shepard was knocked out two years ago in Waco. Trevor Knight was knocked out by Shawn Oakman last year in Norman. Both via cheap shots. The Sooners have been bullied and humiliated by the former conference doormat.
And Saturday night the world righted itself.
The Sooners ran over and passed through the Bears on a rainy Saturday night in Waco 44-34. Baker Mayfield was fantastic, going 24 of 34 and three touchdowns. The numbers don't tell the whole story. He made spectacular play after spectacular play, including the game clinching touchdown pass to Dimitri Flowers late in the 4th. Samaje Perine was Heisman worthy rumbling for 166 yards on 28 carries. Sterling Sheppard completed the three headed monster with his own personal redemption. The last two years against Baylor? Two receptions. Saturday night? 14 catches for 177 yards and two scores. This is what an offense looks like with a good signal caller and a real life offensive coordinator.
But none of that shit would have mattered if Mike Stoops hadn't completely revamped this defense in 2015.
Baylor was "held" to 416 total yards and 18 first downs. Oklahoma had a 10 minute time of possession lead. The Bears did rush for 159 yards, but it took 44 carries to get there. Baylor turned the ball over three times. Stop the run. Turn the ball over. The recipe OU needed to beat Baylor.
The numbers don't tell the story. The individual performances do. Baylor WR Corey Coleman was shut down by Jordan Thomas. Charles Walker and Charles Tapper were the best linemen on the field, which allowed Oklahoma to keep 7 guys in coverage... which in turn confused Jared Stidham... which in turn lead to turnovers.
Oklahoma had a Baylor problem leading into Waco Saturday. All is forgotten... until next year.
-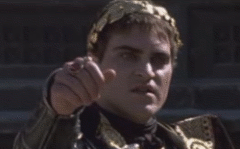 9) Is this the best team in the Big XII?
Oklahoma State is undefeated. Baylor and TCU each have a loss as well, but there isn't a team playing better in the conference than Oklahoma.
The Sooners have played extraordinary football since that shitshow in Dallas the second weekend of October. Oklahoma now has the best win in the conference. Of the top four, none has as good a non-conference victory as Oklahoma does beating Tennessee on the road. The defense has been the best in the conference. They have the best run game. Mayfield is the best quarterback in the conference right now.
Defense. Quarterback play. Running game. Oklahoma State might be undefeated, but right now Oklahoma is the best team in the Big XII.
-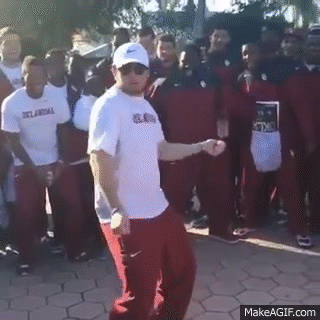 8) Time to get serious about Baker Mayfield
Mayfield has thrown for 31 scores to 5 picks and over 3000 yards. He has completed 70% of his passes. He has rushed for 300 yards and 6 scores. He is second in the country in passer rating. All while being sacked 29 times - only six quarterbacks have been sacked more times. His numbers are better than Jason White and Sam Bradford at this stage of the season.
And those numbers don't begin to tell what he has meant to this team. Without him, Oklahoma has at least two more losses and is staring down the barrel of another five loss season.
He is the unquestioned leader of this Sooner squad. He is fearless. Arrogant. Crazy. Brash. Loud. He is everything this team has needed for the last few years. Mayfield is not the best player in the country. But he is the most valuable player on a top 10 team. Derrick Henry? Great player, but don't tell me Alabama isn't still firmly in the playoff picture. JT Barrett? Ohio State won the national championship last year with Cardale Jones. Leonard Fournette? He's folded the last two weeks.
A Heisman discussion without Mayfield is a farce.
-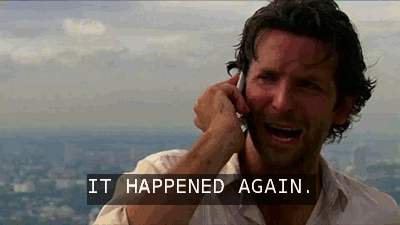 7) Oklahoma State does it again
Another week, another win snatched from the jaws of defeat.
Oklahoma State just keeps on winning and did it again Saturday afternoon, spotting a game Iowa State a 24-7 lead before closing with 14 unanswered points in the 4th to beat the Cyclones 35-31 in Ames. Mason Rudolph was again pretty damned good. 24 of 36 for 327. It wasn't Nebraska of 1997, but even the running game was serviceable. Marcell Ateman did his best James Washington impersonation, catching eight passes for 132 yards and a score. Chris Carson averaged nearly six yards a carry. The offense ran up nearly 500 yards of offense.
And the Pokes needed every yard because the defense ... it, ummm, has some problems.
Two weeks ago Texas Tech slapped the OSU defense around to the tune of 58 points. Last week, TCU went for over 600 yards of offense. This week, Oklahoma State gives up 300 yards of offense in the first half and makes Joel Lanning look like Brad Smith.
Yes, OSU did enough in all three games to keep the opponents out of the end zone at the end of the game. Yes, OSU turned over its opponents. But this is not the defense we expected to see this year, especially in mid- November. The secondary has played well enough at times. The ends are getting to the quarterback. But this OSU defense is giving up entirely too many yards and big plays.
None of that really mattered though. OSU was great in the second half and is sitting undefeated with two weeks left. A couple of big games are on the horizon, but they won't leave North Central Oklahoma until after the New Year. Just win, baby.
-
6) Can the Cowboys make the playoff with this resume?
Just winning may not be enough.
Oklahoma State got some help this past weekend (see below) but they still won't be in the top four next week. If we assume that there is one spot realistically up for grabs,OSU must have Notre Dame lose. The committee is not going to keep the Irish out with their resume. One loss be damned. Undefeated OSU be damned.
You are supposed to win the game. "You play to win the game." The problem for OSU becomes who they played and how they have looked playing those games. If undefeated OSU is left out, a legitimate possibility, they have no one to blame but themselves - shit non-conference and close wins against bad teams.
-
5) Kirk Herbstreit lol goes nuts
-
4)  So ... about those LSU Tigers
Just as everyone with a brain expected, the ultimate one trick pony was defeated yet again Saturday night, in Baton Rouge no less, by Arkansas. Former "shoe in" Heisman trophy tune winner Leonard Fournette was once again held in check to the tune of 91 yards on 19 carries. The Razorbacks ran all over the Tigers for a dime short of 300 yards.
Remember how Alabama's biggest win was on the road at night against the Bayou Bengals? And remember how those same Bengals were undressed by Arkansas. Yes, that same Arkansas that got its ass kicked by Big XII also ran Texas Tech.
I get Alabama is playing well - they destroyed a decent Mississippi State on the road Saturday afternoon. But let's tap the breaks - LSU is a shell of a team and this isn't a dominant Alabama team from the past.
-
3) Bedlam brothers got some help Saturday
Barring something unforeseen, there is one playoff spot left. The winner of Ohio State and Iowa is in. Clemson isn't losing to anyone else in that terrible conference. Alabama is the best team in the suddenly just "meh" SEC. Which leaves the rest of the contenders battling for the final spot. Only three weeks left, but Oklahoma and Oklahoma State got a lot of help Saturday.
Stanford loses to Oregon - the question wasn't weather a one loss Stanford or Notre Dame gets into the playoff, it was which team would win the late season match up. Until Oregon beat the Cardinal Saturday evening. Stanford beats the Irish in a few weeks, neither team gets in
More Pac 12 madness ... Utes are gone - Utah completed the worst case scenario for the Pac 12, losing 37-30 to very average Arizona. The Oklahomas don't have to worry about the west this year anymore.
LSU loses at home ... again - see above. A one loss SEC team gets in ahead of one loss Oklahoma and perhaps undefeated OSU. No longer a concern with LSU.
-
2) Final Four
Ohio State:  With Kody Cook out (probably), who is going to beat this team? No one.
Alabama: How did this team lose to Ole Miss? They look unstoppable.
Clemson:  No challenges left. That includes North Carolina in the ACC championship.
Oklahoma State: Three spots are all but decided. OSU's last two games are at home. It's going to be an exciting few weeks.
-
1) Predictions
Oklahoma State / Baylor
Baylor is good. But they aren't that good without a running threat at quarterback. Couple that with Oklahoma State's dominance versus Baylor over the past few years and the Pokes make a statement against the Bears on Saturday. Which sets up for an historic Bedlam in Stillwater in a few weeks.
OSU: 50
Baylor: 35
Oklahoma / TCU
TCU is also good, but with everyone hurt including Trevone Boykin this is not the same TCU squad from 2014. That being said this game is always close.
Oklahoma 34
TCU: 28
Stay in touch
Sign up for our free newsletter