ICYMI
Kirk Humphreys has good genes…
1:18 PM EDT on March 23, 2015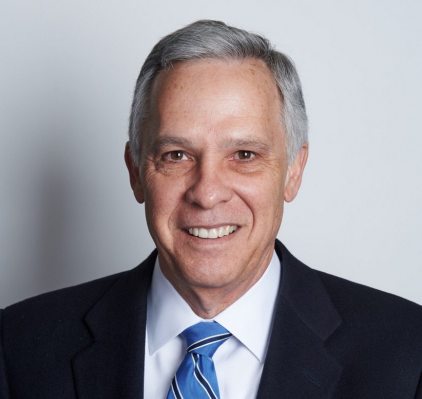 Last week, former Oklahoma City mayor Kirk Humphreys took some heat for controversial comments he made about gene pools on KFOR's "Flashpoint." Oddly enough, for a Flashpoint discussion about genes, the remarks had nothing to do with Kevin Ogle's viking heritage or Mike Turpen's striking resemblance to Jari Askins.
Via NewsOK.com:
Former Oklahoma City Mayor Kirk Humphreys is under fire from a self-described progressive news website after comments he made on a local television broadcast saying the Putnam City schools once had a better gene pool.The comments came on a March 8 episode of 'Flashpoint,' a weekly political show on KFOR-4 in which Humphreys, a Republican, and Mike Turpen, a Democrat, discuss local news and politics with host Kent Ogle.On the episode, the trio spoke with Oklahoma City School Superintendent Rob Neu about falling standards in the district. At one point in the conversation, Humphreys, a former Putnam City school board member, said:"When I went on the school board 30… 25 years ago… a little over… we were, probably the best school district in the state. We just happened to have the best gene pool. But that gene pool keeps moving out. It's moved to Edmond, it's now moved to Deer Creek, and you know, they'll keep running as long as they can buy green fields and gasoline for their car.
Well... that's a stupid thing to say.
First of all, it was insensitive. It sounds like Kirk's trying to say that families who can afford to live in a "nice" school district have good genes, while lower-income families have bad ones. I'm not Gregor Mendel or anything, but that's B.S.
Second, most of what he said was wrong. I graduated from Putnam City West High School in 1996. Trust me. We didn't have "the best gene pool." Just look at the district's 1989 time capsule. People with good genes wouldn't do something that boring. Also, he thinks the good gene pool has moved to Edmond. Uhm, has he been to Edmond recently? I think dealing with traffic on Broadway and 33rd has killed whatever good genes that town has left. Saying Edmond has good genes would be like saying Old Navy has good jeans.
Anyway, there has to be an explanation all this. Maybe Kirk was taken out of context and simply reading a passage from "The Big Bad Book of Offensive False Analogies."
Let's watch the actual video:
Okay, so it wasn't taken out of context. Kirk Humphreys was simply blabbering on like a fool. That's not too surprising. Want to make an affluent, entitled white man feel really uncomfortable? Ask him to comment on issues like race or the effect of income inequality on education in a public forum. Seriously, try it out. It's like watching an offensive grown up version of "Kid's Say The Darndest Things." In an effort to sound politically correct, they'll usually not make any sense and find themselves getting flustered and using bad analogies that boil the social issues down to a Darwinian battle of good genes versus bad genes.
The comment was so bad that you see it made the rest of the Flashpoint panel feel uncomfortable. Check out the look on Kevin Ogle and Mike Turpen's faces: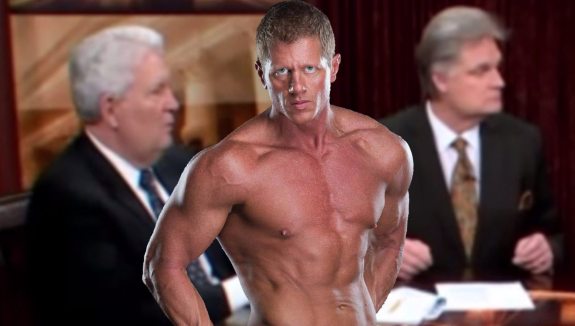 Oh no! Diabolical Facebook weatherman Aaron Tuttle snuck onto the Flash Point set to beg for donations to fund his weather app! No wonder Kirk Humphreys was a blabbering like an idiot. As Gary England would say, "that rascal!"
Naturally, Kirk has received a fair amount of criticism for the gaffe. Since he's on the OU Board of Regents, some left wing blog tried to attach it to the OU SAE story. Kirk responded with the following comments to The Oklahoman:
Reached by telephone early Friday afternoon, Humphreys disputed that his comments were racist."What I was meaning to say was in the PC district 25 to 30 years ago many families were upwardly mobile and more affluent and many of those families have moved to Edmond and Deer Creek," he said. "I don't know what the racial mix was in Putnam City when I was there, but I know if you go to school districts in Edmond and Deer Creek, they are racially diverse."Humphreys said his remarks were based in economics and not race...."It was an accurate observation," he said. "People who have the choice have been choosing to go to suburban areas; I think people would have to strain to not see that. I had no thoughts of race when I said that. I make no statements of race right now. I have many friends, African American and Latino friends in the suburban district."
He went with the "But I have African American friends" line?! That's so cliche. He should have gone with the "Hey, my family made a fortune by selling African-American hair care products. How can I be racist?!" I expect more from a guy with rich white trust fund genes.
Stay in touch
Sign up for our free newsletter