Everything Else
Don't expect Dr. Harvey Jenkins to buy another ad or sue us anytime too soon…
11:41 AM EST on February 5, 2015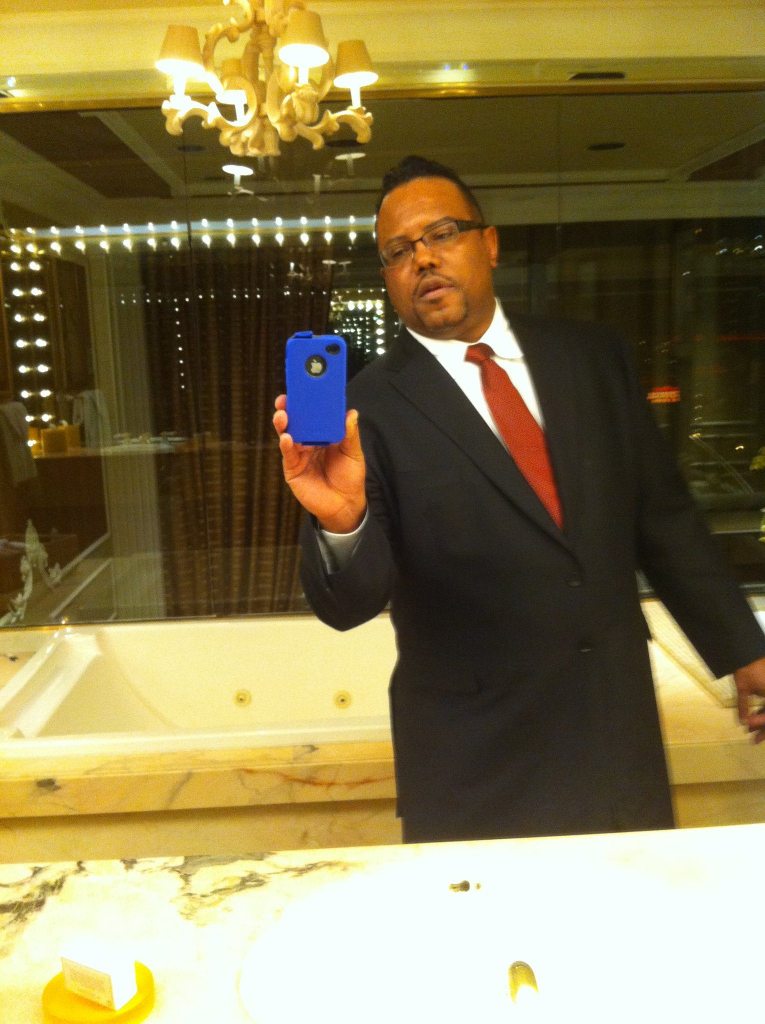 If you've been following the news, you're probably aware of the troubles and accusations facing eccentric local physician Harvey Jenkins. Over the past week or so, his clinic has been raided and his license suspended after the Oklahoma Bureau of Narcotics labeled his practice a "pill mill." Apparently, the pills were locked in small cages and urinating all over themselves. Or maybe that's what the patients were doing. I'm not a Happy Time Harry Doll so I really have no clue.
The shutdown of Dr. Jenkins's practice marks a sad and strange (but not surprising) fall for the Duke-educated physician of Nichols Hills housewives and beauty pageant contestants who went from suing us, to advertising with us, to making us characters in his Oklahoma Gazette comic book series.
Wait? What?
I became familiar with Dr. Jenkins back in 2010 when I roasted him and a few other people who were up against us for "Best Person to Follow on Social Media" in the Gazette's "Best of OKC." We found a picture of him on Facebook where he was dressed like Lil Kim in drag, and I simply captioned the photo with "Uhhhh." Apparently Dr. Jenkins didn't appreciate the joke, so he decided to sue me and Clark Matthews for over $10,000 on grounds of invasion of privacy, defamation of character and conversion.
No shit, that really happened. His lawyer filed a real lawsuit in a real District Court. It wasn't the first time we were sued, but it was the first time we were sued by a rich doctor who really didn't seem to care if he had a case or not. Clark Matthews was so shook up that he had to withdraw from the Sooner State Games Quadrant IV Checkers Tournament Qualifier. It remains the first and only time Clark Mathews hasn't placed in the Sooner State Games.
(Hey, a Clark Matthews checkers reference!)
After consulting with our attorneys, we extended an olive branch to Dr. Jenkins. We didn't feel like we did anything wrong, but defending lawsuits can get expensive. So I called Dr. Jenkins, and after a friendly, 30-minute chat, we chalked the whole thing up to a misunderstanding. He decided to drop the lawsuit. In return, we allowed him to sponsor Ogle Madness IV.
Huh?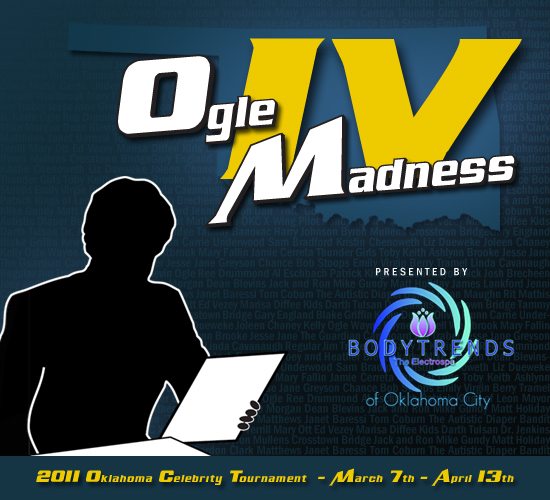 No shit, that's what really happened. In a matter of weeks, Harvey went from suing us to giving away a $4,300 Body Sculpting Package for an Oklahoma Celebrity Tournament. That would be like us providing something from Raspberries n' Creme to a cake walk at Mary Fallin's Open Records Gala.
Once Ogle Madness concluded, Dr. Jenkins booked an ad campaign on the site for his Nichols Hills practice BodyTrends Electrospa. The ad was a companion piece to the cheeky "The Housewives of the 405" advertorial comic series that appeared each week in the Gazette. When I saw the ads, I joked to his ad agency that they should write us in as a character. That joke then turned into an offer, and before you know it, this happened...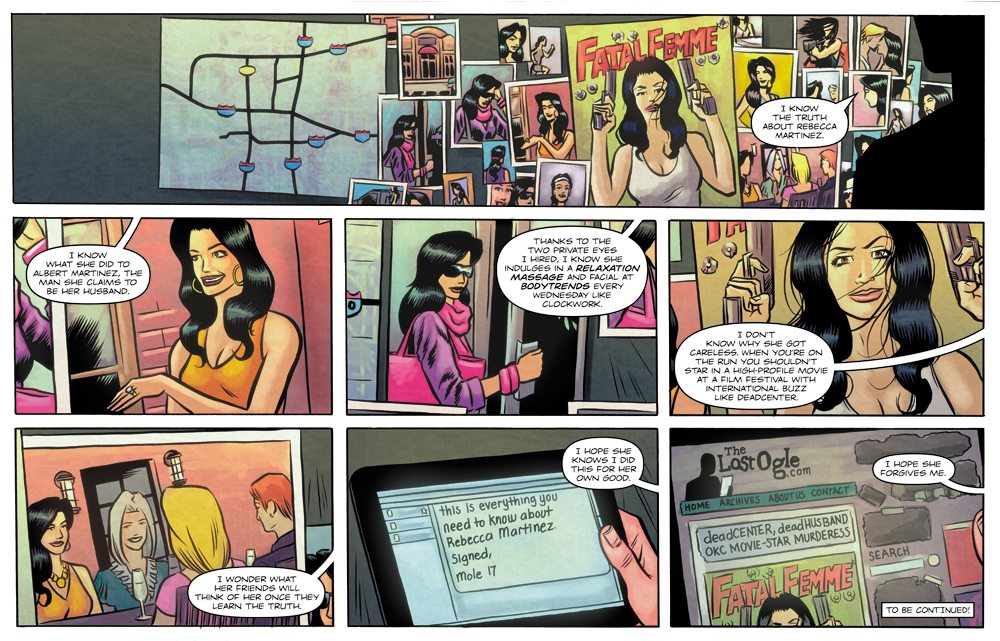 Yep, we were soap comic stars. Here's what I said about it back in 2011:
A while back, we were approached with an offer to add The Lost Ogle and an Ogle Mole to the storyline. Since our only dabble in the comic strip stardom was, uhm, this, we totally jumped on it. Plus, it kind of feels good to sell out. Now we have more money to spend on whiskey and we can buy a new Etch-A-Sketch for Scott Brooks so he can continue to draw up all those fabulous final possession plays for the Thunder.
Holy shit, I was criticizing Scott Brooks's coaching inabilities back in 2011 way before it was cool! I guess that makes me a Thunder hipster. Remember, you heard it here first.
I'm not sure what happened to our storyline in the HOT405. I think I ended up living in Warr Acres with Emily Sutton and Okie, but eventually the series ran its course and Dr. Jenkins stopped advertising with us. Since then, the only time I've interacted with the Doc was when he offered some giveaways for our Help Moore benefit concert following the 2013 tornado. I wish I would have known he was allegedly operating a "pill mill" at the time – I seriously thought he was just a plastic surgeon – or I would have hit him up for some Oxi. That would have raised a lot money!
Since the news about the raid hit the local media, Dr. Jenkins hasn't been quiet. As The Oklahoman extensively noted, he joked about the ordeal on Facebook. That doesn't surprise me. The guy is different. Deep down, I really think he's doing what he feels is right for his patients. That doesn't bother me. I'm a libertarian when it comes to drugs. If people want to use pain pills to treat pain, they should go for it. If they want to use them like my cousin does and destroy lives and tear a family and alienate themselves from the world, that's fine, too. It's their body. As long as they don't endanger others, they can do what they want. They just shouldn't expect to be invited over for Thanksgiving.
Anyway, I'm not 100% sure why I'm telling you all this. I think my goal was to provide a weird backstory and our connection to a guy who's been in the news. Sadly, the only thing it will probably accomplish is open us up to more lawsuits. Oh well, I guess that's fine. We could use more advertisers.
Stay in touch
Sign up for our free newsletter