Everything Else
College Football Musings from the Train: Week 10
10:00 AM EST on November 3, 2014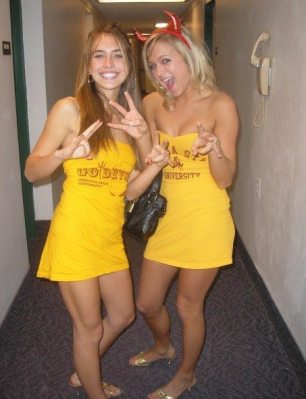 10) Oklahoma Rolls ISU
Oklahoma did what they were supposed to do Saturday morning and hammered Iowa state 59-14. After several weeks of lackluster offense and inconsistent defense, and some patented mind-blowing miscues and turnovers, Oklahoma put it to the Cyclones to the tune of 41 first downs and 751 total yards, 510 of which came on the ground. It started early - with seven minutes left in the SECOND quarter, OU had 391 total yards and 20 first downs. The Sooners gashed ISU all day, using multiple formations and runners to move up and down the field at will. The Sooners put the game away before the fourth quarter, allowing the backups to gain some time and proving that at this point, Cody Thomas is a single threat quarterback, with the said threat not being the forward pass.
Outside of two bad interceptions that took points off the board, Knight had a great day. He threw for 230 yards and three scores. He ran for another 146, a statistic that ends all that "where in the hell is the dual threat quarterback we were promised" talk and begins all the"where in the hell has been all season?" discussion. Knight just looks better, more confident than he did earlier this month. The passes look better. The timing of his throws has improved. Yes, he still throws the occasional bad interception, but ISU Trevor Knight was the Trevor Knight we expected after the Sugar Bowl. And he did this without Sterling Shepherd. Durron Neal had a nice game. Michiah Quick caught eight balls (should have been at least 10). Blake Bell caught two touchdown passes.
And how about the defense...
OU held ISU to 334 total yards, less than 100 on the ground, and 23 minutes of possession. That's not bad, especially when you consider what ISU did the week before against Texas. I have complained long and loud about how it seems Mike Stoops has allowed offenses to dictate his defense, rather than asserting his defense on an offense. That changed on Saturday. Oklahoma blitzed and harassed Sam Richardson all day, forcing rushed passes and completely stuffing the run. Though Jordan Evans still struggles at times tacking guys in space, he did a great job of getting to the ball carrier and slowing him down for the masses. It took a drive of gimmick plays and the "daily double move to burn Zach Sanchez" for ISU to get on the scoreboard.
Now ... revenge and redemption.
-
9) Baylor and the Remainders
The Bears are the last team with a pulse OU has on its schedule. Kansas is a joke. Texas Tech has given up. Same for Oklahoma State, who likely will be trying to become bowl eligible. Barring a meltdown in Lubbock (possible) or a shitshow for the ages against OSU in Norman, the Sooners should roll the rest of the schedule, save for one huge exception this weekend.
A few years ago, Oklahoma had zero conference losses to Baylor in football and men's basketball. Ever. No losses EVER. Then along came Robert Griffin III and Scott Drew's wallet...
From 2009 to the present, there has been one football game I was certain OU was going to lose. One game where I believed the Sooners simply had no chance. That would be Baylor 2013. And the Bears delivered, embarrassing OU 41-12 in Waco. The Sooners defense held its own for much of the first half, but Josh Heupel's horrific Blake Bell led offense could do nothing. The Sooners committed 13 penalties and were thoroughly outclassed. It was a shocking and disappointing change from years of dominance.
This is not the same Baylor squad of 2013. And this is a better and healthier version of the 2013 Sooners. Oklahoma owes it to the fans to restore order in the conference.
-
8) The Running Game
You know things are going well when I start complaining about every pass play called in the second half of a conference game. Oklahoma ran for 510 yards Saturday afternoon, on 59 rushes, or about 8.5 yards per carry. THREE Sooners rushed for over 100 yards: TK, Alex Ross, and Samaje Perine.
With that powerful of a running attack,  OU still called 43 pass plays. Three of those passes went to the opposition. I understand why, in theory, you call those pass plays. But don't do it when you are flat gashing the other team on the ground. The Sooners could have run for 800 yards had they suck with the ground game. Though when the announcers decried OU for calling pass plays in the fourth with Cody Thomas running the show, I figured Paul Rhodes was screaming "please God, keep throwing the ball"
I don't think we found out anything we didn't already know. The Sooners have crazy talent in the backfield. Rip, Bell, and Flowers are excellent blockers. The offensive line can be dominant. OU can run on anyone. It's a meter of whether the quarterback can utilize the play action game effectively to keep the safeties and linebackers honest.
-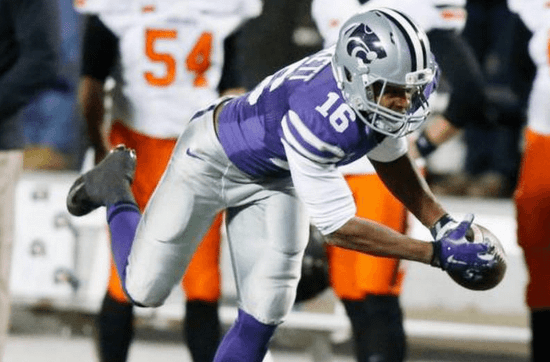 7) The Inevitable OSU Blowout
No one can really be surprised by this result.
And really, there isn't much to say. The defense wasn't great, but compared to the offense, they are the '85 Bears. The OSU offense managed a single offensive touchdown Saturday evening in Manhattan, falling to the Wildcats 48-14. After going ahead on the opening drive 7-0, K State rattled off 45 straight points, making the fourth quarter obsolete and dropping OSU to 5-4, the last three finals combined equalling 124-33.
I still think Mike Gundy bolts at the end of the season. Good luck finding an SEC job these days. He should have shown some balls and took the Tennessee job. Oklahoma State isn't the OSU of Regular Jim Traber, but they can't afford these soul crushing seasons.
It's one thing to lose a couple of games by a combined 5 points. It's quite another to lose games by an average of 30 points. This team can't win another game, can it? Probably will, only to end up in the Heart of Dallas Bowl at 10 am on a freezing cold New Year's Day.*
*Don't know and don't care if the date and time are correct
-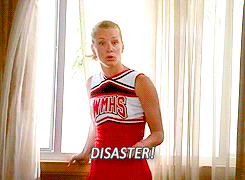 6) The Offensive Offense
With a revamped offensive line and a new quarterback, I don't think anyone expected Oklahoma State to run up 500 yards of offense every Saturday and put up 40 points win or lose.
But good gravy... This offense emanating from Stillwater is putrid - perhaps the worst in the Gundy era and certainly the worst since Zac Robinson graced the OSU backfield. The Pokes have scored two touchdowns on offense the past 3 games. As bad as that sounds, let this one sink in:
Oklahoma State's offense has engineered two touchdown drives in the last FIFTY (yes, 50) drives.
They seem more interested at times in just running out the clock and getting off the field. 3rd and 13 last year? Throw a 15 yards seam. 3rd and 13 this year? Run through the A gap. Or a draw play. I understand that Gundy knows how bad his quarterback is. He knows his guy is getting murdered by a decent pass rush. But for God's sake, show some balls and act like you want to win.
Would you take Texas' offense over OSU right now? I sure as shit would. Over the last 4 games, Garman has thrown two touchdowns and been picked off seven times. He has a completion percentage hovering around 50%. He's bad. And even though Gundy got the ball to Tyreek Hill more against Kansas State (by necessity), he needs the ball all the time ...
-
5) Tyreek Hill
Because if not for this guy, OSU would be flat unwatchable.
I don't understand why he can't get the ball 30 times a game. 20 rushes, 10 catches. Why can't the OSU coaching staff get him involved on every drive like they did the first drive of the game Saturday? Hill ended the game with 18 rushes and one catch (on the first game). He scored the Cowboy's only touchdown. He rushed for over 100 yards.
I know the guy can catch the ball, and play well against top flight competition (see Florida State). You have a quarterback that is fighting to be the worst in the conference, and shits the bed every time a defender gets within 3 yards of him. You have an offensive line that can't pass block. You have the first team running back averaging under 4 yards a carry.
Make Hill the feature back and feed him the ball until he McNabb's.
-
4) TCU at West Virginia
So who called it? Who predicted these two teams would combine for just over 700 total yards? Not in a half, in the whole damn game.
It appeared for all the world West Virginia was going to survive FIVE turnovers and beat TCU at home. Alas, the football gods realize the folly of such a scenario, and crushed the Mountaineers in the fourth quarter, allowing TCU to drive down the field the final 2 minutes and win 31-30 on a 37 yard field goal as time expired. TCU displayed some old school Gary Patterson defense that final quarter. Three West Virginia drives, -7 yards..
TCU hosts Kansas State this week, then plays Kansas, Texas, and ISU. I know that I have KSU and TCU interchangeable in my top 4. The reality is TCU is in a much better position to receive a playoff bid. Oregon still has Arizona State and Utah looming. The Iron Bowl is at the end of the month. Mississippi State goes to Alabama and Ole Miss. Though I think the winner of this weekend's game has a good chance of getting into the playoff, I think TCU is better positioned for a spot should they win.
-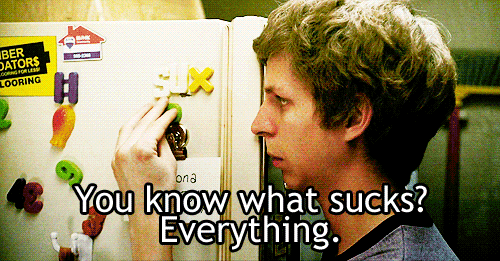 3) SEC East
Oklahoma, Baylor, TCU, Kansas State and probably West Virginia would run away with the SEC East.
Georgia was pounded by Florida 38-20 this weekend in Jacksonville. The same Georgia getting playoff hype. Florida threw six f&%$ing passes and hammered Georgia. 418 yards on the ground will do that. Same Florida that was embarrassed by Missouri last week. Same Georgia that embarrassed Missouri two weeks ago. Same Missouri that is probably going to win the SEC East.
I watched Mizzu play Kentucky this past weekend. Ugh. [Insert SEC West division winner] is going to murder them in Atlanta. That is a terrible, terrible football division.
-
2) Final Four
Kansas State/TCU- The winner of this game has the inside track to a top 5 ranking as the season hits the final stretch.
Florida State - Last test passed. The Seminoles are a lock for the playoffs.
Mississippi State - Didn't look great against Arkansas. Probably the best all around team left with the Heisman front-runner, though remaining schedule is brutal.
Oregon - Similar to Florida State last week at Louisville, the Ducks have their last realistic test the rest of the regular season at Utah this weekend. Unlike the Seminoles, Oregon will have a decent test in its conference championship game.
-
1) Predictions
Oklahoma/Baylor
The Sooners have lost 2 games by a combined 5 points against the top teams in the conference. ISU was the vaccine to last year's mid-season debacle. Perhaps they will repeat in 2014.
Oklahoma: 38
Baylor: 35
Oklahoma State / Themselves
The last win of the season will take place mid-week during football's version of self-mutilation. The Pokes end with Texas, Baylor, and Oklahoma.
Yikes.
Stay in touch
Sign up for our free newsletter