Everything Else
College Football Musings from the Train: Week 9
10:13 AM EDT on October 27, 2014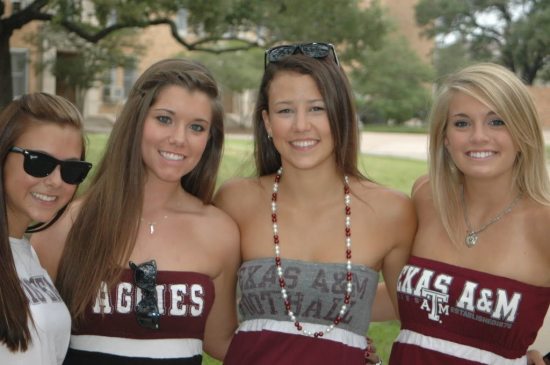 10) OSU/West Virginia
If you look at the statistics, it wasn't that bad (Total yards –448 to 436; First downs – 22 to 23), but the final score in Stillwater was more indicative of what we saw on TV. West Virginia went into town and hammered a bad Oklahoma State 34-10 on homecoming.
The offense, despite decent numbers, was again mediocre. No first down conversions until the 4th quarter. One touchdown the past 10 quarters. At times, the offense clicked - inside running plays using Desmond Roland. Outside running plays using Tyreek Hill. Crisp passes to the outside. At other times, the line couldn't get a push, the quarterback was pressured, and poor throws ended drives prematurely.
Daxx Garman was wildly inconsistent. Give him time, he can throw a 20 yard out to the opposite hashmark. Put forth any sort of pass rush, and dude folds. Or throws the ball six feet above a slot receiver running an eight yard slant. He's the Oklahoma of starting quarterbacks - you have no idea what you are going to get pass to pass. Dacks was 21 of 41 for 242 and 2 awful interceptions, one of which effectively ended the game in the fourth. The other was a terrible pass into double coverage when OSU had somewhat figured out a way to move the ball in the first half.
The good: OSU seemed to figure out how to run the ball against team with a pulse. The bad: OSU could not stop the run. Here's an emasculating example: Holgerson going for it on 4th and 7 in the first half on his own 34 ... and calling a running play ... and getting the first down. Right now, this Oklahoma State defense is Emmanuel Ogbah, Kevin Peterson, James Castleman, and the 8 craptastics. Aside from a few plays by the interior line in the second and third quarters, the Poke defense wasn't good, and at times awful.
This wasn't quite the disparity OSU experienced last week. But the result was no different. The Pokes have talent at certain positions - defensive end, wide receiver, running back. But aren't any good at important positoins - offensive line, secondary. Youth be damned. Yes, Oklahoma State wasn't embarrassed to the tune of TCU last week. But they were embarrassed by at best an equally talented team at home on homecoming.
-
9) Oklahoma State's Lost Season
The season is over. And not "no playoff" or "no conference championship" over. I mean "probably not going to win another game" over.
The four worst teams in the Big XII are, in no particular order Texas Tech, Iowa State, Kansas, and Oklahoma State. OSU has three conference wins ... against those teams not named Oklahoma State. Poke fan and desperate OKC media tried to convince the public OSU's weak early season schedule would afford them the opportunity for a few guaranteed wins, and the experience necessary to combat the late season death march.
The first part of that statement was dead on. OSU got their three relatively easy conference wins against the dearth of the Big XII. Those wins, however, have proven to be empty victories. The Cowboys have been outscored 75-19 the last two games. The only future chance the pokes have for a win appears to be Texas at home in three weeks. The last few games have exposed an average OSU offense, a bad quarterback, and a worse secondary.
OSU has one home game left in 2014. What is going to happen when this team plays Baylor? Kansas State? Oklahoma ... Loljk.
Bottom line - this program is staring down the barrel of a losing season.
-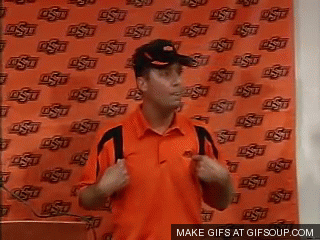 8) Gundy's Future
A week before the 2014 season kicked off, I hammered a few pops with a big cigar donor to Oklahoma State University. No, I didn't hang out with T. Boone at Boulevard Cafe. And yes, T. Boone might be the only donor who matters, but this guy has a pulse on OSU athletics and when tells me Gundy is gone, Gundy is gone.
It is no secret Gundy and AD Mike Holder aren't having Thanksgiving dinner together this year. It is also no secret Gundy was deathly serious about taking the Tennessee a year or two back. As previously advised, Gundy took that job for two days, only to have his lovely bride prevent him coaching a game in Norman in September versus December.
What is less known is the level of discord within the OSU athletic department. Rumors circulate that not only would Holder support a change in head football coaches, the donors' support Holder and not Gundy in this passing match fit for Dr. Phil. Firing Gundy after a terrible 2014 is not an option. Firing Gundy after a 2015 in which OSU doesn't win 10 games is a near certainty per my source.
But it won't matter - Gundy leaves OSU at the end of this season.
-
7) TCU = Offensive Juggernaut
My God.
TCU cock slapped the Gosling doppelgänger Saturday afternoon in Fort Worth. Making 77-0 obsolete. Sorry Aggie.
TCU scored 82 points against Texas Tech. The same two teams were involved in an inverse 70-35 game a few years ago. There's no chance Patterson kept the accelerator down in the second half, right? I mean, the TCU basketball team scored more than 80 points exactly once this past year.
Where in the hell did this offense come from? Gary Patterson is known as a defensive guru. A guy who has commanded some of the country's best defenses over the past decade. And some of the worst offenses in recent conference history.
Treyvone Boykin has amassed 17 total touchdowns to 3 interceptions. Prior to 2014, Boykin had 22 touchdowns to 17 interceptions. Name me another signal caller who's career has done such a 180. No one was concerned about Boykin throwing the ball 2 months ago. He owes Sonny Cumbie at worst a nice watch that isn't fake. And at best a night with Remy Lacroix.
-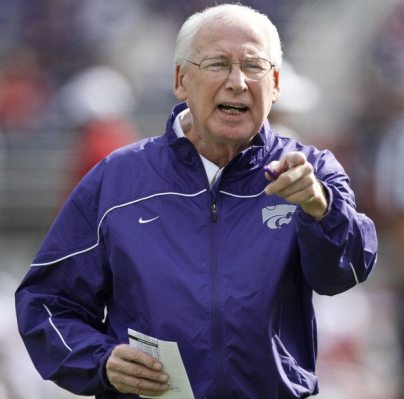 6) Kansas State / Texas
So I guess Kansas State is the class of the conference.
The Wildcats slept walked through yet another mistake free win Saturday afternoon, shutting out Texas 23-0. The Wildcats held a revamped and improving Texas offense to 196 total yards, 12 first downs, and 20 minutes time of possession. Just a point of clarification- there are 60 minutes in a college football game.
This is the type of team OU fan wants the Sooners to run on the field each Saturday. Clean. No turnovers. Minimal penalties. Good time management. Time of possession domination. Excellent defense.
If the Wildcats can run the table, they deserve a shot at the title. Going 11-1 requires wins in Norman, Morgantown, Waco, and Fort Worth. Yeah, the SEC West is crazy good. But closing out that schedule is worthy of a playoff spot.
-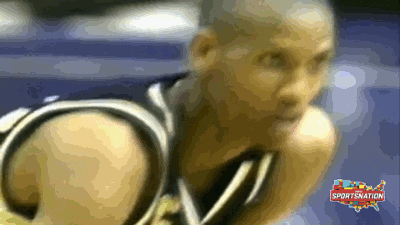 5) Mississippi / LSU
Great SEC game blah blah blah. Great defense blah blah blah.
It was quite the slobber knocker, with the climax being an idiotic play call and a more idiotic decision by a supposed Heisman candidate who appeared to allow shit talking Cajun fans to get to him.
With nine seconds left and staring into the face of a 42 yard field goal to tie LSU and preserve a perfect season, Ole Miss got flagged for a delay of game. How in the monkey fuck do you allow yourself to give up 5 free yards with the game on the line? So instead of taking shot at getting back 5-10 yards for another game tying field goal, Ole Miss pulled a Les Miles and called a roll out and a deep route to the end zone, which ended with Bo Wallace losing his GD mind by throwing a pass directly into the arms of a Tiger defender, effectively ending the Rebels dream season.
Throw the ball away. Run out of bounds. Hell, anything but throwing the ball to the opposition. Wallace was inundated by Tiger fan all game. Perhaps he felt as if he needed to do more than required of him. Perhaps the opposing fans got to him. Regardless, the pass was ill advised. The call was stunning. The result was devastating for the Rebels playoff chances.
But did give us this little NSFW gem.
"Ah hope they dah!!"
-
4) World Serious
At 9 pm CST Saturday, the Kansas City Royals were up 4-1, poised to go up three games to one against the San Francisco. They have the best bullpen in the world. They are facing the best post season starting pitcher over the past decade the next evening.
5 more outs to get to that bullpen.
*sigh*
BOOM
11-4 loss. Fan meet shit. Series tied 2 games to 2. Madison Bumgarner starting Sunday. Series over.
-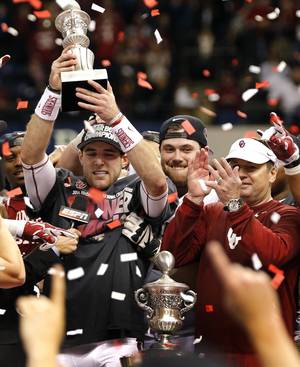 (That pic was taken THIS CALENDER YEAR ... sigh)
3) Oklahoma Bye Week
Nobody got arrested? Or shot?
We good? Alright cool. Let's enjoy the rest of the season, including an ass kicking from Baylor followed by a certain south Texas bowl game in late December against a directional school from the Midwest.
-
2) Final Four
Mississippi State - At this moment, they are the best team in the country. The Bulldogs have a great quarterback and a good enough defense to run the table.
Florida State - Death, taxes, and the Seminoles beating an inferior opponent.
Kansas State - These effers don't seem to have an obvious weakness. You know, like OU a month ago.
Oregon - The PAC 12 is proving to be pretty mediocre. This is the best they have to offer.
-
1) Predictions
Oklahoma/ISU
Who in the hell knows ...
Oklahoma: 38
ISU: 30
OSU/Kansas State
Oklahoma State is history. Kansas State is the best team in the conference. Moreover the Poke offense isn't good and the Wildcat defense is legit. That is not a good recipe.
Kansas State: 24
OSU: 7
Stay in touch
Sign up for our free newsletter