Everything Else
College Football Musings from the Train: Week 6
10:00 AM EDT on October 6, 2014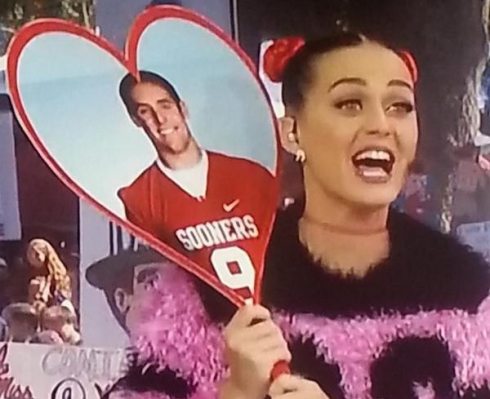 10) The Season That Wasn't
There is going to come a point in time when I stop doing this to myself. When I stop telling myself and anyone who will listen that this is a new season, a different team. That this is a team built to win the national championship.
If that day didn't manifest Saturday evening, God help us when it arrives.
The Sooners were thoroughly out coached and out played, especially at the most important position on the field in Fort Worth Saturday afternoon, losing to an inferior Horned Frogs squad 37-33. The Sooners, despite winning the time of possession and turnover battle, had little success stopping the TCU offense, and no success establishing or executing an effective offensive gameplan. Tied 24-24 at half, Oklahoma manged a paltry 9 points the final thirty minutes, none of which came on offense the last 25 minutes.
It was an ugly, turnover and penalty filled shitshow. The vaunted Oklahoma defense looked pedestrian for most of the night, particularly the first two drives of the game in which they surrendered 14 points and gave that mongrel idiot offensive coordinator an excuse to throw the ball on every play. But the defense wasn't just a first half problem - they also proved to suck hairy ballsack the second half, even with TCU inexplicably moving away from the Zach Sanchez side of the field. The OU defense could muster no pressure against an average TCU offensive line. Bring five guys, bring one guy. Didn't matter. TCU quarterback Trevon Boykin had all day and a few evening hours to throw the ball. I don't care who you are. When you have all damned day to complete a pas, you are going to do it if you are on an FBS scholarship...unless your name is Trevor.
And that doesn't even cover the offense.
I should have known better. Great teams have great quarterbacks. They have great defenses. Oklahoma has neither. I will now proceed to drink all the bourbon in Oklahoma City and sober up in time for next weekend's pillow fight.
-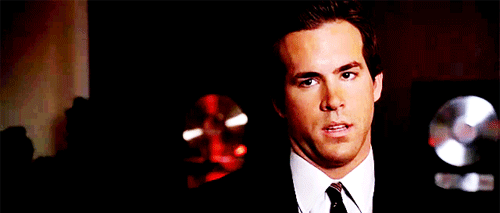 9) Heupel and Knight
Screw you Kate Perry.
Trevor Knight had 63 yards rushing with 12 minutes left in the third quarter. He would finish with 61. He completed 40% of his passes. Yet that fat idiot in the booth insisted on calling 22 second half passes (against 24 runs), a number which is skewed because the stat sheet doesn't take into account scrambles and sacks.
Oklahoma scored 9 points the final 30 minutes, with a lone touchdown on offense. A touchdown that was scored the first five minutes of the half. A touchdown scored on a drive where Oklahoma ran the ball 7 times and passed it 3 times. The next 13 plays, Oklahoma would run the ball THREE times. THREE. Bizarro West Virginia. OU wasn't trailing by four scores. The game was a one possession game throughout the second half.
San Bradford is not walking in the door. Why of why Heupel's default is to have Knight drop back like he's Peyton Manning is equal parts maddening and illogical. Knight has proven he can't be a 35-40 pass attempt guy and be successful.
I don't know where Alabama Josh Heupel went, but it would be awesome if he returned. For that matter, where in the hell did Alabama Trevor Knight disappear? I suppose I should have seen this coming. Knight hasn't been good much less great this year. Heupel hasn't been great either, and at times Saturday was abysmal.
I expected and continue to expect more. But I wonder whether this program can win a national championship with Heupel calling plays and Knight running the offense. The sad fact is this would be a national championship team in a weak 2014 college football season if the team had a championship caliber quarterback and play caller.
-
8) Penalties, 2.0
Yet another unwatchable game in the Big XII.
19 penalties for 166 yards.
Last week, OSU and tech combined for 26 penalties for 287 yards.
Same officiating crew. Same unwatchable game.  Thanks, shitass conference.
-
7) Oklahoma State does the job
OSU continued the trend of screwing around with inferior competition before finally putting them away, locked in a tie with ISU 6-6 in the last minute of the first half, and then pulling away from the Cyclones in the second half to win with 17 unanswered points in the in a 15 minute span to beat ISU 37-20.
It was business as usual for the Cowboys, with a few caveats. Daxx Garman continued to drop bombs on the opponent, including a 40 yard touchdown pass to Jhajuan Seales in the 3rd quarter. OSU's wide receivers continued to make plays over smaller defensive backs. And Tyreek Hill went apeshit on special teams.
But what made this a better win, aside from the fact ISU isn't terrible, was the running game. The Cowboys were hellbent on establishing some sort of running game in the second half in Stillwater, and did so with some success. When Desmond Roland was given the ball between the tackles, he ran well. If OSU can continue that recipe, they will be successful.
-
6) Where does OSU stand?
But ... again ... we really don't know all much about the Cowboys. We know they aren't one of the three worst teams in the conference. They aren't Tech or Kansas or ISU. They will get a final scrimmage next week, and then the following: at TCU, West Virginia, at Kansas State, an off week, Texas, at Baylor, then at Oklahoma.
I don't think OSU loses six straight. They beat West Virginia at home. And probably Texas at home (though that defense should scare Poke fan). But the four best teams in the conference, all on the road? If OSU wins 10 games, Gundy will be national coach of the year.
OSU is a good defensive team. They have an excellent vertical passing game. They have a game changer on special teams. But they lack experience in the defensive backfield, a problem against teams like UWVa and Baylor. The offensive line is no good. Which is a problem against defensive lines like TCU, Texas, and Oklahoma.
Where does OSU stand in the Big XII? It could be a very ugly end of the season.
-
5) Bloody Saturday
The theme of Saturday morning - this was the week where the 2014 college football season would start to take shape. Your damned right.
The first weekend in October saw #2, #3, #4, and #6 all fall in what was one of the most exciting few days of college football in years. Oregon was exposed by Arizona on Thursday. Alabama suffered a deflating loss at Ole Miss after leading by a touchdown with under seven minutes left. Oklahoma ... well, I think I have covered that bullshit. Texas A&M was completely undressed by a game Mississippi State in Starkville. The Pac 12 was a complete bloodbath - USC, UCLA, Oregon, and Stanford all lose.
10 of the AP top 18 lost last week.
What does this mean? Probably not a whole lot this early in the season and will some many loses to so many highly ranked teams. One of the great concerns about the committee deciding who should actually play in this playoff was 5 or 6 undefeated teams, with many of those teams from BCS conferences. Yeah, that's not going to happen. If this weekend taught us anything is that there is no great team in college football this year. Florida State, the definitive number one team in the country is perhaps the most vulnerable consensus number one team in recent memory.
This can and probably will be the most exciting few months of college football in recent memory. There aren't going to be four undisputed teams deserving of being the Final Four. Even my beloved Sooners are still involved in this discussion (yes, even I chuckle thinking about such an improbable possibility).
This isn't the end ... We still have next weekend.  TCU and Baylor battle. As well as Auburn at Mississippi State and Alabama going to Arkansas. And Ole Miss travelling to College Station. And that game in Dallas.
-
4) Oregon throws up on itself and complains
Oregon joined the ranks of Thursday night upsets by losing to a decent, but not that decent, Arizona squad in Eugene 31-24, proving that having an experienced and talented offensive line is kind of important if you want to win anything worth a shit in 2014. Oklahoma being the huge exception.
But what really chapped the ass of Oregon fan was this call...
Nevermind. The video won't load, but you know what I'm talking about. Oregon fan is pissed that they got effed on a call by an official. Never, have I ever seen such a screw job in Eugene. EVER.
I wonder if that defensive end's nickname is Karma.
-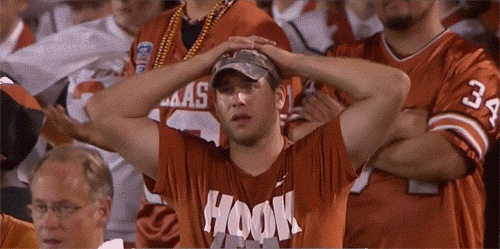 3) OU/Texas
My wife is an effing badass. Not only does she have an amazing body, especially after having two children in 4 years. Not only is she a thriving professional with an income far beyond my lowly attorney salary/draw. Not only did she just ask "where in the hell is his line?!" when Brett Hundley's sack statistics were mentioned on national television. She got us four FREE tickets to OU/Texas.
She has never been to OU/Texas. Which is sad and disturbing and perhaps offests all the good.
I have tried to warn her about the idiot fans who are sure to degrade and curse her and I both before and after the Texas ass kicking - and that's just the OU fans. Her biggest concern is probably the Deep Fried Ebola served at the Texas State Fair. Though I must admit, even I am intrigued. Figure it can't taste any worse than deep fried heart attack (e.g. butter) or deep friend never going to get laid (e.g. Twinkie).
-
2) Final Four
Michigan State - Sparty will end the season with a single loss in Eugene. Legit defense will keep them in the hunt.
Florida State - Rolling towards an unbeaten season, then an assbeating in the playoffs.
Baylor - The Sooners showed they can't stop a decent offense the past two weeks. Baylor is more than a decent offense.
Auburn - The beneficiary of Texas A&M and Alabama losses.
-
1) Predictions
OU/Texas
The Texas offense is so bad. SO BAD. If the Sooners can figure out some way to move the ball without Knight throwing 35 passes, they should win easily. If ... and should ...
Oklahoma: 21
Texas: 14
Oklahoma State/Kansas
OSU continues it's preseason slate by playing the moribund Kansas Jayhawks in Lawrence. Won't be close in any sense of the word.
OSU: 42
KU: 0
Stay in touch
Sign up for our free newsletter