Everything Else
10 patios in Tulsa to get drunk on…
10:40 AM EDT on July 30, 2014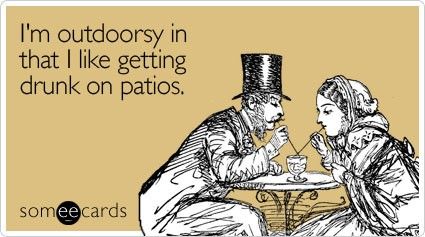 It's been one wild and mild crazy summer in Oklahoma. High 70s and low 80s in July? I don't have to explain to you guys what a delightful treat this is.
A few short years ago, a beautiful day like this meant a self-appointed hall pass to the Mont, the Library bar, NYP&P, or O'Connell's for the rest of the afternoon. Come to think of it, some of my favorite memories from OU were ones made on these very patios, eating half-priced pizzas and drinking dollar beers, shooting the shit with my roommates and striking up conversations with classmates who happened to walk by. On a breezy clear day, there's nothing in the world as glorious as drinking a cold brew on a warm terrace.
To celebrate the rest of this week (interspersed with the few nice days before it gets unseasonably freezing cold in October), I've rounded out the best ten places in Tulsa to sit on a patio, sip on libations, and day party. I'm sure lots of you will disagree with me on some of these, so leave a comment or whatever after you're done reading and let us know what we left out.
Read on after the jump.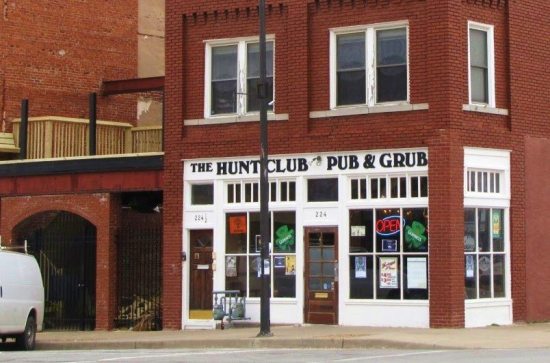 1.  Hunt Club
Four shaded patio decks, cheese fries, cheap High Life. and a (hopefully decent) local band playing. The basics. As an added bonus, the Hunt Club is the perfect place to go if 1) you're trying on the hipster thing and want to see how a soft crowd reacts to your new image, or 2) an EDM band is in town and you're looking to score some rave party favors.
-
2. R Bar
a) The cheese plate. I'm all in on cheese.
b) Chicken n' Waffles for brunch, because I can't think of two foods I'd rather eat on a lazy Sunday afternoon.
c) Truffle fries, because we're trendy and stuff.
d) Mimosas in a mason jar, because this post is supposed to be about drinking outdoors.
-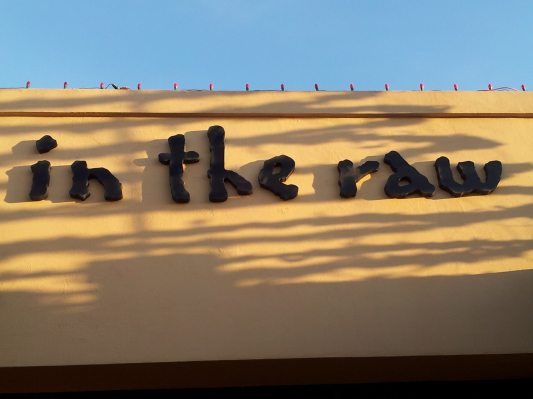 3. In The Raw on the Hill
Aside from the delight of sipping sake from one of the prettiest views in Tulsa, this location of ITR made the cut because I felt obliged to throw my motherland (South Tulsa) a bone.
-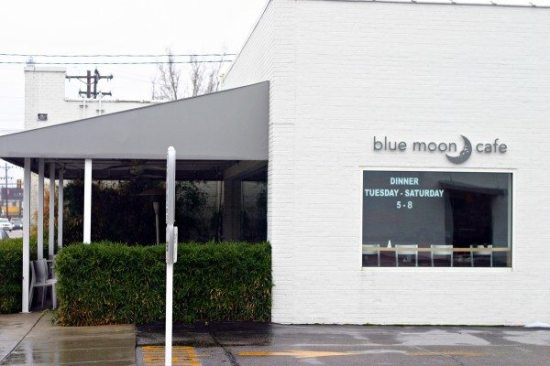 4. Blue Moon Cafe
Their brunch cook has frightening dreadlocks down to his ass, and the hipster waiters there aren't fast to shoo off the vagrant beggars that frequent the establishment--but, they allow dogs on their patio which is something I greatly appreciate. Plus, breakfast tacos and Odwalla screwdrivers.
-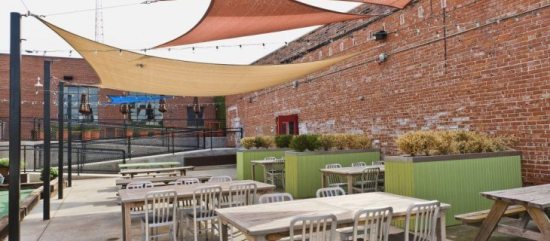 5. Dilly Deli
If you're in the mood to darty, grab a sandwich and a margarita and go to town on Dilly's bocce ball court. The tiny playhouses are pretty fun too--they remind me of that one episode of Modern Family where James Marsden squats in Lily's pink princess castle, except way more fabulous.
-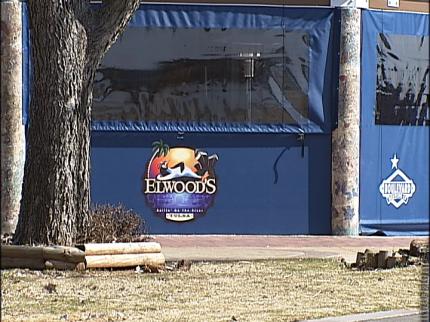 6. Elwood's
You know that little shack at 21st street's Riverpark that you thought was a public bathroom? Around sunset and on weekends it turns into the perfect little watering hole, where dogs play, ice cream is eaten, Frisbees are thrown, beers are drank, couples hold hands and kiss on picnic blankets in the grass, and local guitar men play coffeehouse cover songs. Blue Rose next door has nice outdoor seating also, but because Elwood's is pretty much a bar in the middle of a playground park, it wins.
-
7. Full Moon on Cherry Street
Dueling pianos, a great location, and a sweet patio deck set-up more than makes up for their mediocre food.
-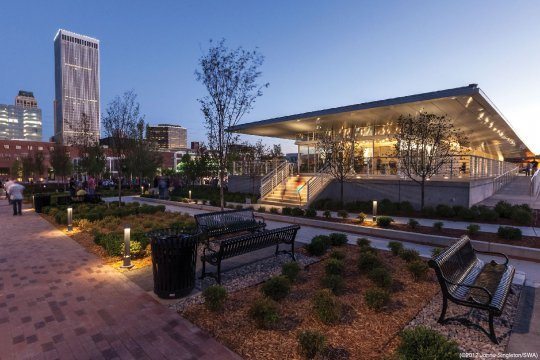 8. Lucky's on the Green
A Sunday spent on Guthrie Green is never one you'll regret. Especially if a blue grassy band is playing, you've got a dark and stormy in hand, and your canvas lawn chair is still in working condition.
Also: kudos to Lucky's for serving things like pork cheek and rabbit and squab in this fast-casual concert setting. While other restaurants would have done the easy thing and serve tacos or corn dogs or hamburgers, Lucky's pulled the ultimate power move by presenting a totally bizarre and unappetizing menu for this venue. Speaking of which, I bet the food trucks are totally loving this.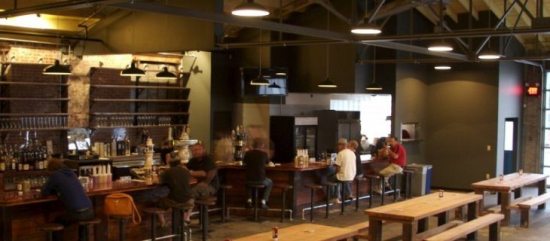 9. Fassler Hall (with the garage door open)
It totally counts. With a stein in hand, anything counts.
-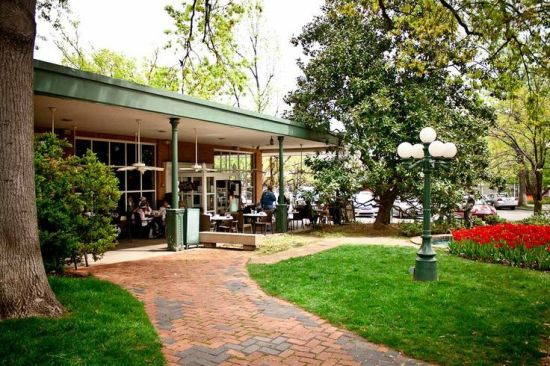 10. The Wild Fork
...because I felt obligated to include a place that a Baby Boomer would enjoy. Plus, if you are going to brave Summer's Fifth Night, this place has the most high-powered fans in the Square.
-
Follow Chelsea on Twitter at @xCawoodstock
Stay in touch
Sign up for our free newsletter