Everything Else
Ogle Madness VII: Sweet 16 Recap
10:45 AM EDT on March 28, 2014
This past week, we ran through the Field of 32 and Sweet 16 in Ogle Madness VII. Here are a few notes:
• About 80% of the participants in our Ogle Madness VII Bracket Challenge still have a chance to win a dinner for eight to LOCAL in Norman. Yes, that's probably due to 70% of our Bracket Challenge participants selecting Emily Sutton or Kevin Durant to win this thing.
• This is the first time in Ogle Madness history that all Number 1-seeds are still alive in the Elite 8.
• The Elite 8 will be posted on Monday and Tuesday. The Final 4 will be held Wednesday and Thursday. The Ogle Madness VII Championship Game will be held on Monday, April 7th.
Here's your recap for the Sweet 16: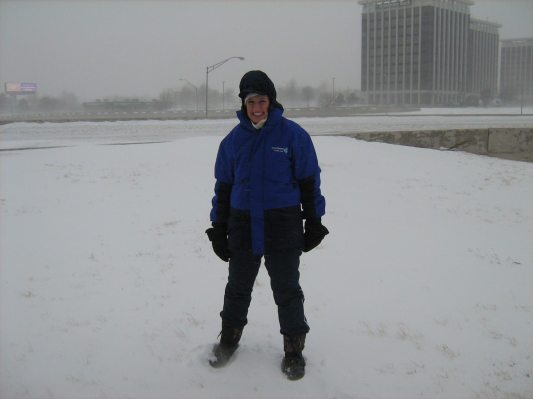 Northeast Region
(1) Emily Sutton defeated (5) Damon Lane 323-199
OKC Weather Diva Emily Sutton held strong defeating OKC Weather Elf Damon Lane. If she wins this thing it will make her the first three-time Ogle Madness winner in Ogle Madness history. Her award for such an accomplishment? Free dinner and movie with Comedian Joel Decker.
(3) Jessica Schambach defeated (7) Benchwarmers 270-203
As "fun" as voting for a picture of a human using a park bench like a roll of Charmin might be, nothing compares to a vote for J-Sham. Well, almost nothing.
Up Next: (1) Emily Sutton vs. (3) Jessica Schambach
It's every Oklahoman City man's dream. Emily Sutton and Jessica Schambach going at each other... in a silly Oklahoma celebrity tournament.
My Prediction: Emily will get 65% of the vote.
-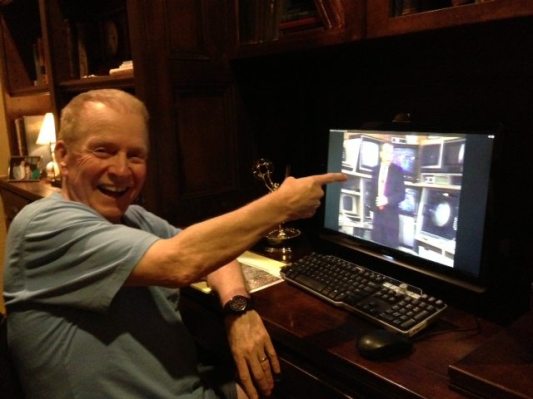 Midwest Region
(1) Gary England defeated (4) Marla Morgan 393-254
Despite her desperate attempt to get more votes, Lord Gary handily defeated Marla Morgan. Somewhere, Mike Morgan is drinking with Reed Timmer and crying into a bedazzled weather tie. Somewhere else, Gary England is smoking a cigar and smiling.
(3) Olivia Munn defeated (2) Russell Westbrook 324-274
Some people may think this is an upset, but then again, those people probably forget they are reading The Lost Ogle. 70% of our readers are men. They'll vote for Olivia Munn's everything over RW's frito meniscus wrapped knee any day of the week.
Up Next: (1) Gary England vs. (3) Olivia Munn
This will be a tough one. We have a Weather God versus a girl that appeared topless for a few seconds in Magic Mike.
My Prediction: Sadly, Olivia Munn will get 55% of the vote
-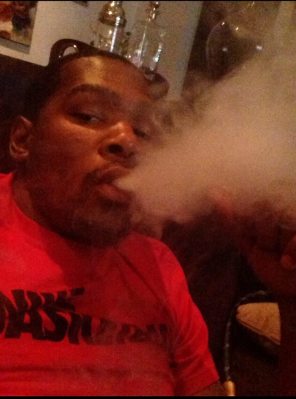 Southeast Region
(1) Kevin Durant defeated (4) Mike Gundy 468 - 140
"Hard work beats talent, when talent fails to work hard."- Kevin Durant in Thunderstruck.
"I can't believe I agreed to be in this piece of shit."- Everyone else in Thunderstruck.
Still, KD is in the lead for the MVP, stars in his own movie, has his own line of shoes and beat Mike Gundy like a rented mule yesterday. What do you have planned for today?
(6) Lacey Swope defeated (2) Carrie Underwood 386 - 237
Even though Lacey Swope was a 6-seed and Carrie Underwood is an attractive A-list celebrity with millions of fans across the country, I don't see this as an upset. Lacey is the hottest person in this tournament and is tearing up the competition. We'll see what she's made of next week.
Up next: Kevin Durant (1) vs. Lacey Swope (6)
This may be the premier Elite 8 match-up. I think it will come down to the elusive female swing vote. Do they go with the Slim Reaper or Weather Boobs.
My Prediction: KD will squeak by with 51%
-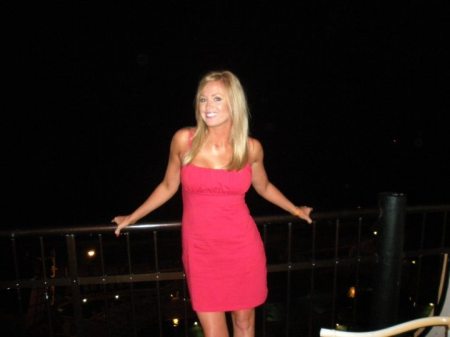 West Region
(1) Joleen Cheney defeated (4) Non-Chunky Thunder Girls 370 - 224
KFOR news anchor Joleen Cheney beat the "Non-Chunky Thunder Girls." That seems about right. We'd rather have one Joleen than 10 Britneys or Courtneys or whateverneys.
(6) Real Miss Oklahoma defeated (2) Kristen Chenoweth 346 - 247
This wasn't really an upset, so much as a battle of women Comedian Joel Decker will never make out with.
Up Next: (1) Joleen Chaney vs. (6) Real Miss Oklahoma 
That match up terrifies me in a good way. We have the hot news babe who can read a teleprompter and has an above-average knowledge of watermelons versus the hot pageant babe who can tap dance or whatever.
My Prediction: Sadly, there are no Joleen Chaney swimsuit pics on the internet. Unless one magically appears, I'm going with the underdog. She'll get 65% of the vote.
-
Anyway, thanks for all the votes in Ogle Madness. See you next week.
Stay in touch
Sign up for our free newsletter