Everything Else
8 Observations From Gary England's Final Weather Broadcast…
9:54 AM EDT on August 29, 2013
That was emotional and strange. And no, I'm not talking about Amanda Taylor's pink bathrobe.
Last night, Lord England gave his last weather forecast as Chief Meteorologist for News 9 and pretty much the planet Earth. In case you were in the hospital like Clark Matthews and being treated for severe anxiety and depression, here's the montage they signed off with:
Remember back in the 1990s when you'd buy a CD (like Superdrag's "Regretfully Yours), find the one song they played on the radio (Sucked Out), and then listen to it over and over until you got sick of it? That's what I've been doing to that video for the past three hours. The only difference is that I'm still not tired of the clip, and even if I was, I still wouldn't try to sell it to CD Warehouse. I could listen to Gary England say "Friday Night in the Big Town" for infinity. Okay, probably not for that long, but you get my point.
Here some random observations from last night's broadcast:
1. What was going on with Amanda Taylor's pink bathrobe? 
This was probably the most-watched 10pm broadcast in News 9's modern history and Amanda Taylor was dressed like a Nichols Hills mom on a Saturday morning. I don't get it. Also, what's going on with Kelly Ogle's Grateful Dead tie? Is he trying to communicate subliminally with Mike Morgan or something?
-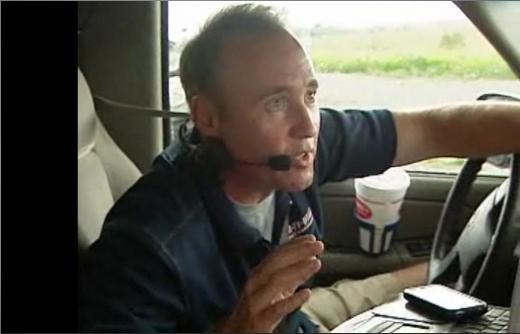 2. Where was David Payne?
For some reason, Gary's heir apparent was not a part of last night's broadcast. Usually for things like this they trot out the successor, shake hands, pass the torch and all that good stuff. Not only was that pomp and circumstance routine missing from the broadcast, but David Payne's name wasn't mentioned once. Should we read anything into that? Probably not, but since I love controversy, I will.
-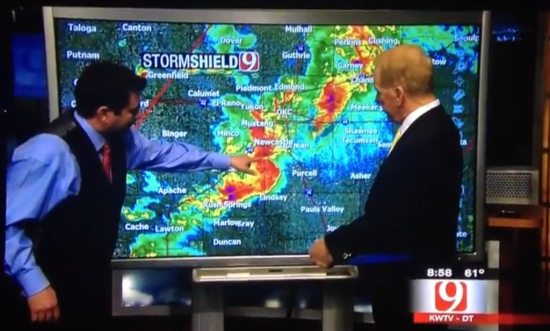 3. Actually, News 9 failed to acknowledge any other meteorologists or storm chasers.
That's just strange. You would think they would have at least got Val on the Gentner or brought out Michael Armstrong for one final lesson on the giant iPad.
-
4. Gary England was nervous...
Gary's final weather segment started kind of rocky. It immediately followed an odd interview clip with a Cheyenne Indian Chief, and really didn't have any flow or rhythm. You could tell that Lord England, and virtually everyone else in the studio, was nervous and flustered.
Then this happened:
-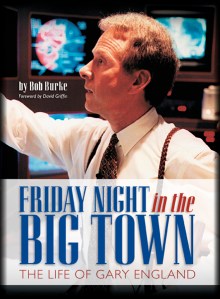 5. "Friday Night in the Big Town" saved the day.
Jump back, Loretta! Gary dropped a "Friday Night in the Big Town!" on a Wednesday. I'm a stickler for tradition, but I'm fine with this. If SNL can get away with using "Live from New York, it's Saturday Night!" on a Thursday night show, Gary can drop a FNITBT on a Wednesday.
---
6. News 9 did not air sports segment.
Think about that for a second. With OU and OSU both mired in QB controversies, an Oklahoma news channel cut their sports broadcast during the first game week of the season so they could honor a retiring weatherman. I guess we finally found something bigger than college football in this state.
That being said...
---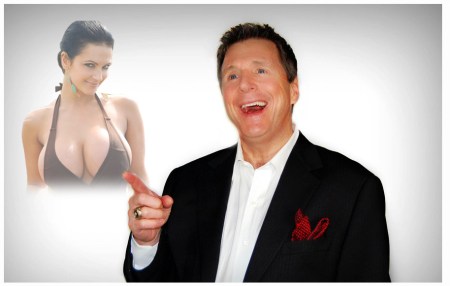 7. Dean Blevins still wanted to know who Loretta is.
And Gary didn't tell him. You could see that Dean was upset by this.
-
8. I wonder what Mike Morgan's final show will be like. 
Kind of like how some political prognosticators are already thinking about the 2016 election, I couldn't help but think what Mike Morgan's final weather report on KFOR will be like. If he sticks around for another 20 years, he'll essentially be the new Gary England of Oklahoma weather. That's kind of scary and cool when you think about it.
-
Stay in touch
Sign up for our free newsletter