Everything Else
How do we feel about Blake Shelton?
11:31 AM EDT on August 21, 2013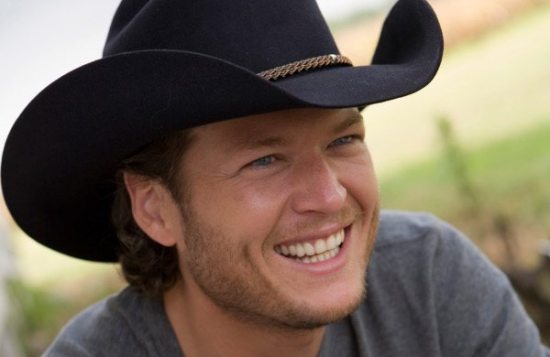 There's no question that being Blake Shelton is a pretty good gig. He's tall, rich, and handsome. He has a pretty and famous wife, stars in a wildly popular TV show, and has successfully crossed over from country to mainstream audiences. But most of all, Blake Shelton just seems like a genuinely nice, cool, Oklahom-y sort of guy. On the surface, there's nothing to dislike about Blake.
But for some inexplicable reason, I find myself rolling my eyes every time Blake Shelton is mentioned. Is it the twangy draw of his voice? Could it be his lanky and gentle demeanor that sort of reminds me of a young, countrified Mr. Rogers? Maybe it's his over-hyped bromance with Adam Levine, or perhaps it's his psuedo slicked-back curly hair that's the problem. I'm really unsure.
I thought I'd discuss a few of Blake Shelton's prominent characteristics, to try to get to the bottom of why he's both kind of cool and a little irritating at the same time. Afterwards, feel free to comment and let us know where you weigh in on the Blake Shelton likability continuum.  Because you know, sometimes I just can't make up my mind without the proper help of some trusted and loyal TLO moles. Check it out after the jump.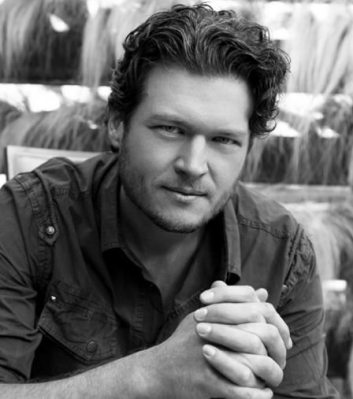 Blake Shelton is a handsome and dapper guy...
Just look at that face. There's no denying that the man's a handsome mo-fo.
...but, he started his career with this haircut.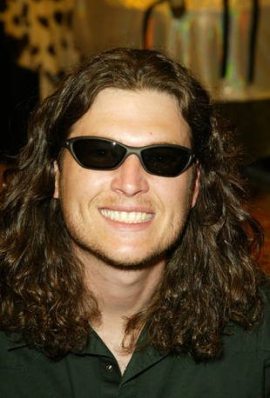 Yikes what the hell is going on here? He looks like a douchey Jesus.
-
Blake Shelton has won The Voice three out of four times...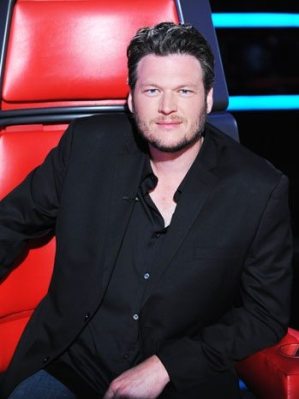 Pretty impressive track record if you ask me. It's also pretty great when you remember how distressed Simon Cowell became after losing his show twice. I mean, knocking up a ho is one thing, but firing Britney Spears is quite another.
...but, the winners are often annoying and faux-humble clones of Taylor Swift.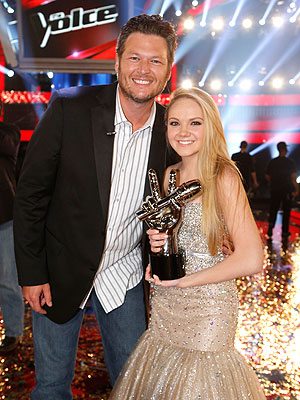 You know, exactly what the world needs more of.
-
Blake Shelton is BFFs with Adam Levine...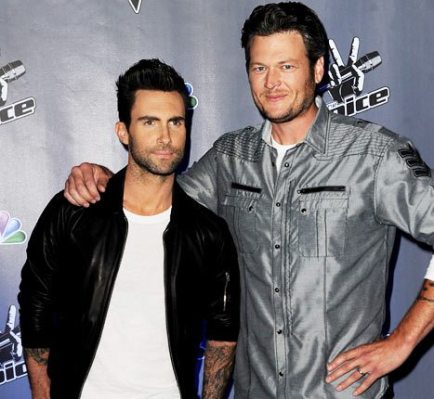 Hollywood, tabloids, and people who post memes on Pinterest always love an odd couple.
...but then stuff like this happens.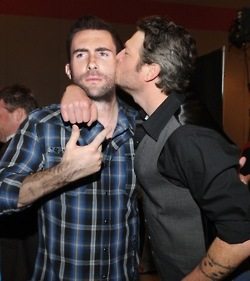 Can you really blame Blake?
-
Blake freakin' loves his wife Miranda Lambert...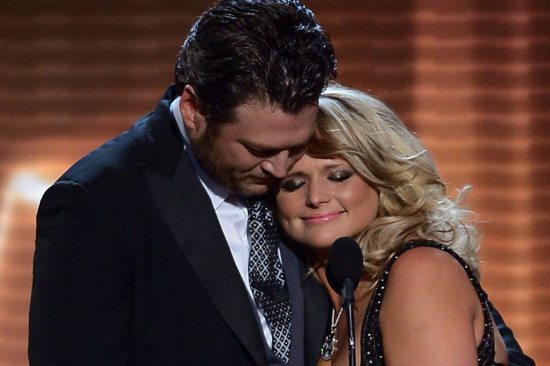 The only thing ladies love more than a hot guy is a hot guy that's crazy about and loyal to his wife.
...but he won't shut up about her.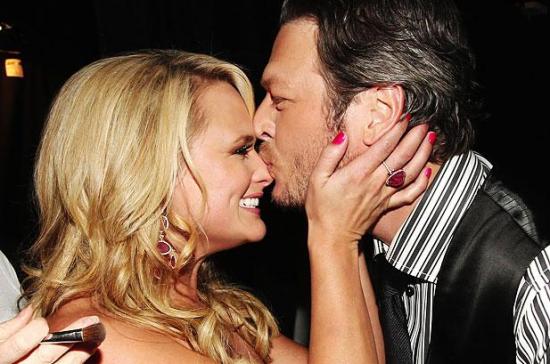 Is it just me, or does every single anecdote, analogy, or answer to a question Blake responds to involve Miranda Lambert? Look, if your name is "Stacy Keibler" or "Prince William," I understand why anyone interviewing you would actually be more interested in your mate. But Blakey, you're the one with the TV show, award show hosting gigs, and a highly publicized affair with one of the sexiest pop stars in the world. Play your cards right, my friend.
-
Blake organized a nation benefit concert for the May tornadoes...
He could have tweeted his condolences and donated some money, but instead he used his clout from The Voice and pull with NBC to throw a massive fundraiser for his home state. That's more than the Pioneer Woman or Bill Hader can say.
...and it was pretty awesome.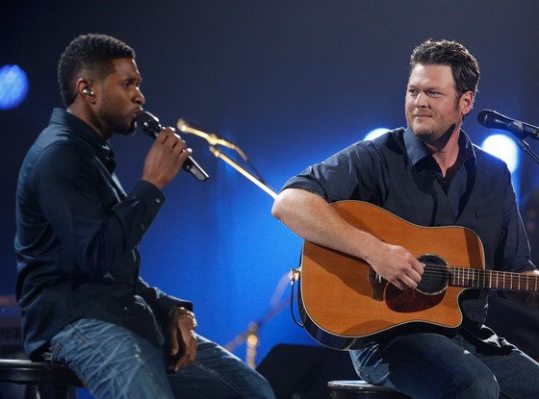 Usher sang a song, and Toby Keith wasn't invited. Best night ever.
For an Oklahoma celebrity, Blake's definitely not embarrassing...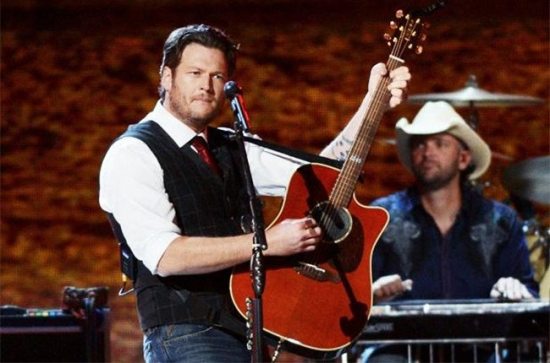 He doesn't preach Derplahoman views, he doesn't sing stupid songs about disposable plastic-ware, and as of late, his traditional cowboy garb is mostly tasteful. Sure, his puns and jokes on The Voice remind me of a jolly great uncle. But he also bitingly ribs the other judges and jokes about taking shots and enemas, which are all things I find funny. He's vocally loyal to his home state, but not in the chirpy intense way that Kristen Chenoweth is guilty of. In fact, I can't think of one specific thing I explicitly do not like about Blake Shelton.
In fact, our editor kind of likes him...
Patrick touched on tha aura of Blake Shelton in November:
I can't name you one of his songs, I've never watched the Voice, and I think forcing convicted murderers to listen to country music should be considered a viable alternative to capital punishment. Despite all that, I kind of like Oklahoma native and country music star Blake Shelton. He just seem seems like a cool dude. He's laid back, down to Earth, and would totally let you borrow his truck if you need to move a mattress or pick up a washer and dryer from Lowe's.
...but I'm still just not on board.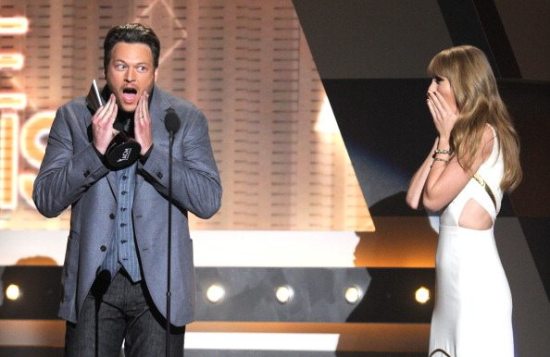 Despite all the evidence that Blake Shelton is affable, lovable, and should without question be regarded as Oklahoma's current favorite son, I still just don't feel any amorous feelings towards him.
Are you a Blake Shelton fan, or is he just kinda "meh" to you too? Sound off in the comments, moles.
Follow Chelsea on Twitter at @xCawoodstock
Stay in touch
Sign up for our free newsletter