ICYMI
8 possible new names for Brady Street in Tulsa…
10:38 AM EDT on July 31, 2013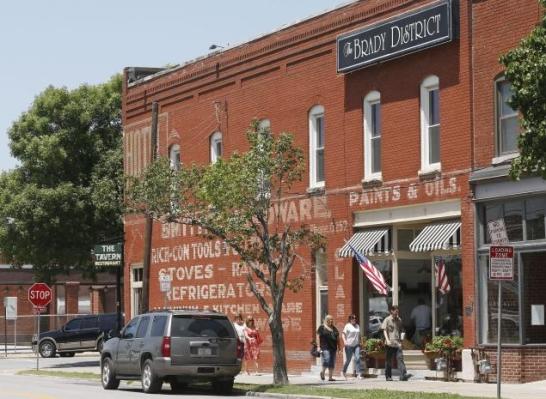 Just a few years ago, the only reason to go to the Brady District in downtown Tulsa (aside from catching a show at Cain's or the Brady Theater) was to eat hot dogs at Soundpony, or to disco dance with your gay BFFs at Majestic. In the blink of an eye, the entire area has pretty much turned a 180. I sang its praises a few weeks ago, but just to recap, the Brady Arts District nowadays is home to a bunch of fancy one-syllable named restaurants, a badass outdoor grassy knoll music venue called Guthrie Green, gentrified studio apartments, and the kind of bars that serve their lavender and cedar-infused drinks with perfectly transparent, perfectly cubical ice.
Since the area's recent surge in popularity, Tulsans are pushing to change the name of the neighborhood since its namesake, Tate Brady, was pretty heavily engaged with the KKK. Uh, yikes. Renaming this place stat sound like a pretty good idea. Unfortunately, renaming a neighborhood is a little more complicated than one would initially imagine.
From the Tulsa World
Changing the name of Brady Street to Burlington Street might not be the easy answer it seemed to some.
The Burlington name, it turns out, could have ties to the slave trade...
Erin Burdick, an administrative assistant with the Coffey County Historical Museum in Burlington, Kan., said Monday that the city is named after Burlington, Vt.
O.E. Learnard, one of the founders of Burlington, Kan., gave that city its name, Burdick said.
"He was a native of Burlington, Vt., and that is why they named Burlington (Kansas) after it," she said.
And so it is that Tulsa's 21st-century debate over a street name could be linked to the mid-18th century origins of a picturesque New England town.
Sylvia Bugbee, a reference specialist with the Bailey-Howe Library at the University of Vermont, said last week that she believes that Burlington, Vt., was named after a member of the 18th-century Burling family.
At least one publication indicates that the New York City family had ties to the slave trade and owned slaves.
"In my opinion, the Burlings were responsible for the naming of Burlington," Bugbee said in an email. "But I have no firm proof of that."
Thelma Wills Foote, writing in her book "Black and White Manhattan: The History of Racial Formation in Colonial New York City," said that in 1718 New York Quaker William Burling wrote an antislavery tract.
"Before that time, the Burling family had participated in the slave trade and owned slaves," Foote wrote. "By the 1720s, the Burlings had renounced trafficking in slaves and had divested themselves of their slave property."
Reached late Monday for comment, Henderson called the attempt to link the Burlington name to slave trading "a bunch of crap."
He added that if a person looks back far enough, any name can be tied to an unsavory activity.
"The person we're dealing with was a resident of Tulsa, Oklahoma, and he put shame on this city," Henderson said. "And that is what we're dealing with."
So, "Burlington Street" is out because it might have been named after a city in Kansas, that could have been named after a city in Vermont, that was possibly named after the Burling family, who might have owned slaves in the 18th century, but who also might have publicly renounced slavery by 1720. And I just thought the name sucked because it makes everyone think of a coat factory!
To help out my people in Tulsa, we've drafted a list of potential new names for the Brady District. Their namesakes are all pretty obvious, so unless someone really fudges up, we should be clear of any messes like this one to clean up in the future. Check them out after the jump.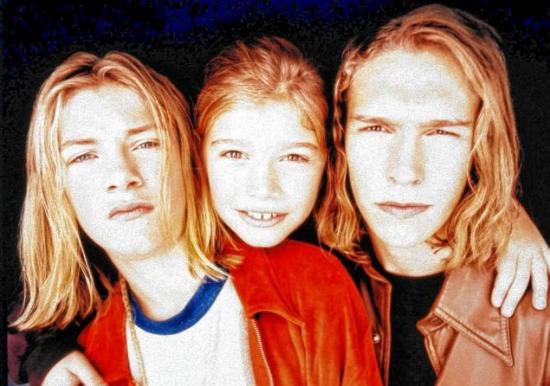 MMMBop Boulevard
From what I can remember, this trio likes to sing about yearbooks, weirdos from Milwaukee, and the brevity of friendship expressed by nonsense syllables. It's a safe choice to say the least.
-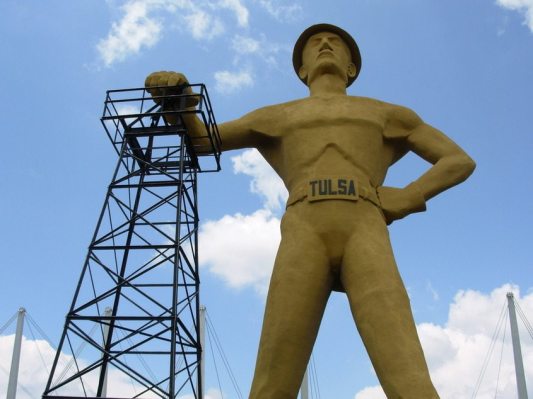 Golden Driller Drive
Is it just me, or does "The Golden Driller" sound like an awesome name for stripper or adult video star?
-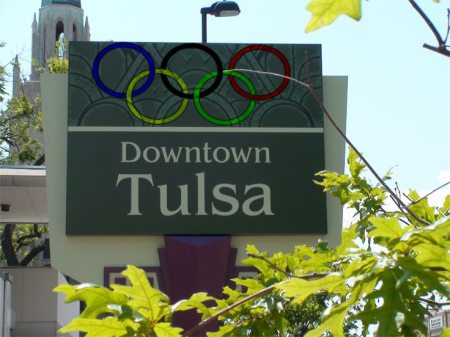 Olympic Street
Maybe it will help with out Olympic bid.
-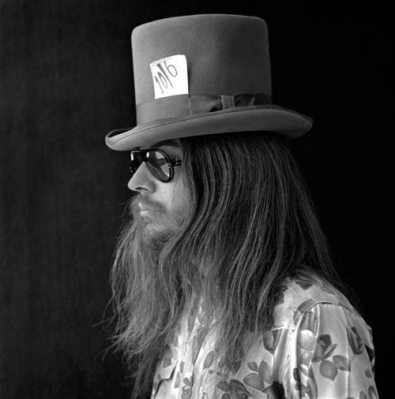 Leon Russell Lane
Leon Russell is without a doubt one of Tulsa's favorite and most successful sons, so he'd be a great person to name Tulsa's art and music district after. But, what I'm really thinking about is the awesome caricature potential Leon Russell's crazy face has. How sweet would a cartoon of his face look on those little flags they hang on the side of lap posts?
-
Stefan Street
Is there any celebrity more passive about claiming their hometown than Bill Hader? While the Kings of Leon play "Boomer Sooner" at their concerts and Olivia Munn tweets pictures of herself in OU attire, most Cascia Hall grads I interact with have no idea that one of their favorite SNL cast members graduated from their Alma Mater. Oh wait, I guess there was that one time when Bill Hader showed up courtside when the Thunder went to the finals. Way to hop on the bandwagon bro.
This is why it'd be pretty fun to name a popular neighborhood in Tulsa after his most popular SNL character. Bill Hader would probably read about it on TMZ, scratch his head, then go back to smoking a joint with Jason Sudeikis, or whatever Hollywood funnymen do in their spare time.
-
Chenoweth Circle
If Bill Hader was one end of the continuum, Kristen Chenoweth is on the other. Homegirl LOVES her Thunder, LOVES her Miss Oklahoma Pageants, LOVES Broken Arrow, LOVES her OCU, and LOVES her Sooners. Enough to awkwardly mention the rivalry with Longhorn alumni and a very puzzled Renee Zellweger.
Plus, naming a district weighted heavily with gay bars after a Tony-award winning Broadway star only seems appropriate.
-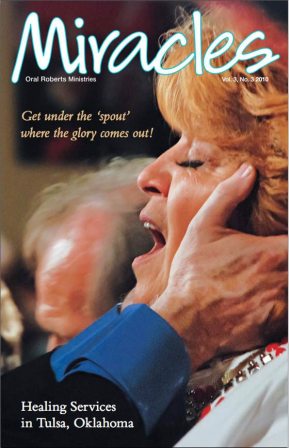 Oral Avenue
This would be the perfect way to pay homage to one of Tulsa's most famous residents. The only problem would be all the accidents caused by ironic road head.
-
QuikTrip Road
They sponsor everything else in this city, plus this would up the chance of the Brady District obtaining some sort of walk-up Rooster Booster dispenser.
-
Follow Chelsea on Twitter at @xCawoodstock
Stay in touch
Sign up for our free newsletter