OKC Media
20 Hottest Women in the OKC News Media (10 – 6)
2:08 PM EDT on June 26, 2013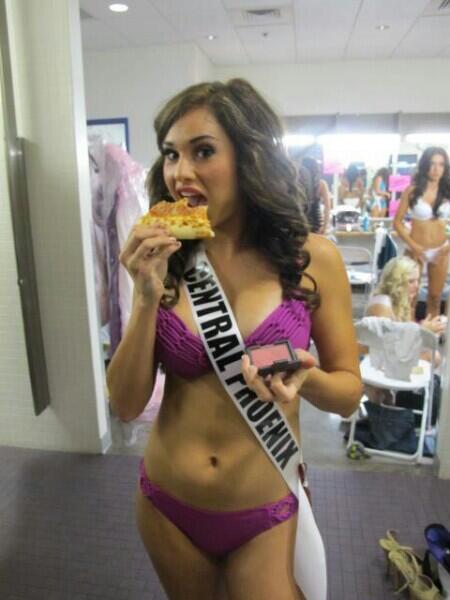 The girl pictured above is Siera Santos. We learned yesterday that she works for Channel 9. We learned this because she told us.
1. In Siera's defense, I doubt she's read the Dean Blevins section of the News 9 Employee Handbook. Therefore, she probably had no clue how funny that tweet was.
2. We're pretty critical of Dean at times, but lets give credit where credit is due. He's shown remarkable improvement at hiring reporter/photog/producer/ handlers. He's gone from being handled by Toby Rowland and Mark Rodgers to Miss Central Phoenix. That's quite remarkable.
3. That sound you just heard was Dean Blevin's wife picking up the phone.
Since we just learned about Siera this week, she regrettably did not make this year's list of the 20 Hottest Women in the OKC. If she's able to tough things out in OKC for another year or two, and go swimming and eat pizza with us, there's a good chance you'll see her in our future ratings.
After the jump, check out 10 - 6 of our countdown. And in case you missed it, here's 20 - 16 and 15 - 11.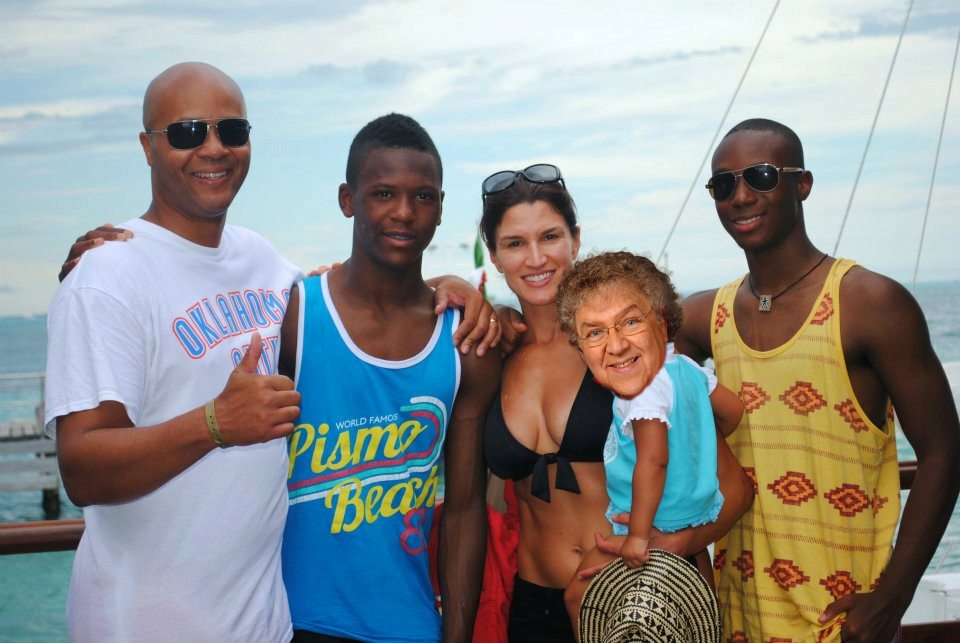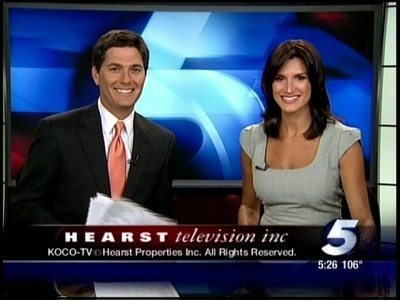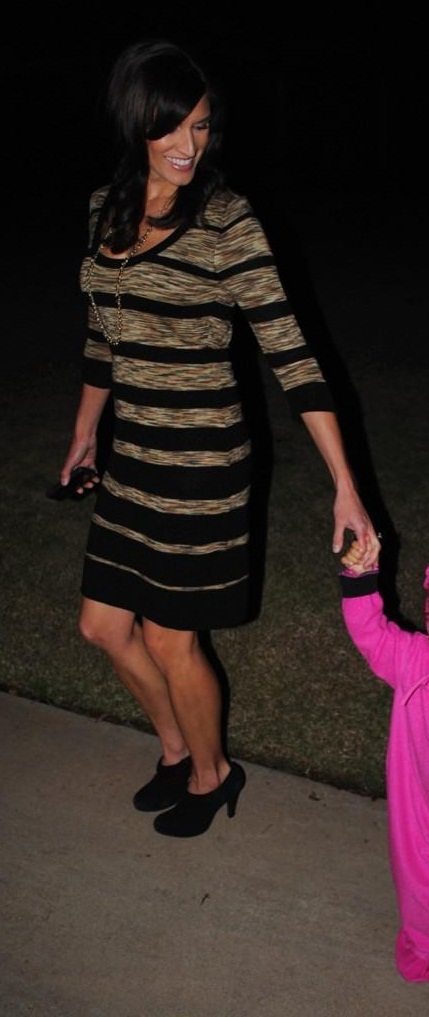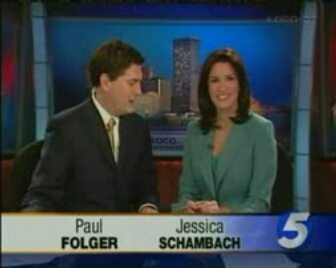 10. Jessica Schambach
Evening Anchor, KOCO Channel 5
Schambach is the grizzled veteran of our 20 Hottest List. She's seen a lot of the years. She's battled with McRee's pink bikini, Mean Dueweke's ego and Maggie Carlo's crazy eyes. Thanks to the help of her battle-axe body and super human abs, she's still standing today. Seriously, stare at her abs too long and they'll punch you in the face.
-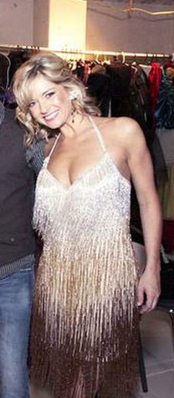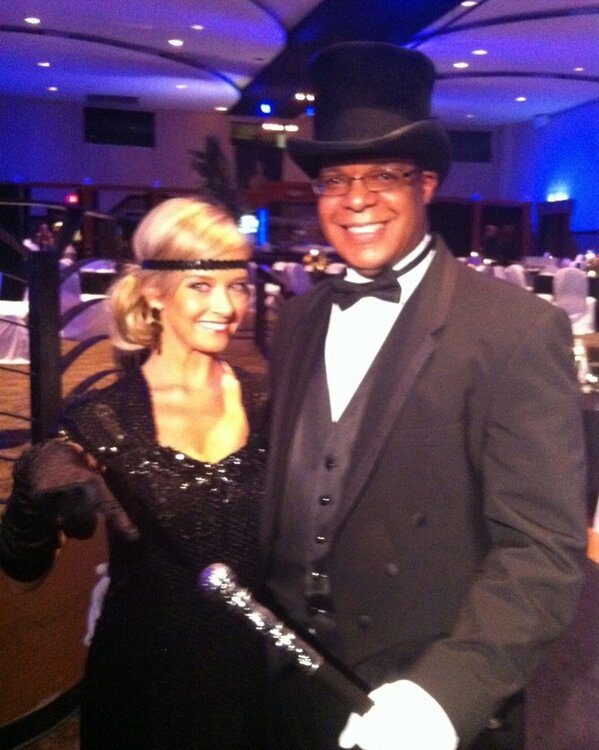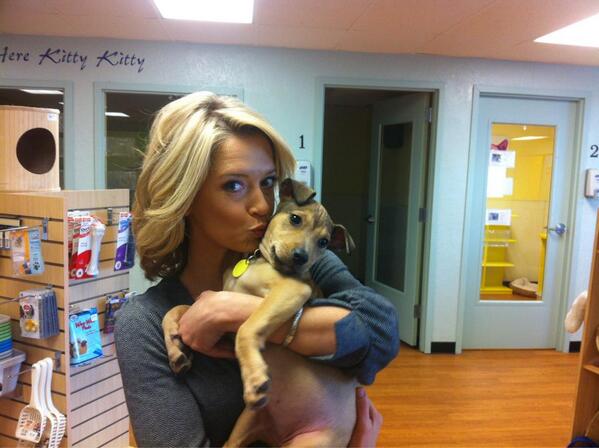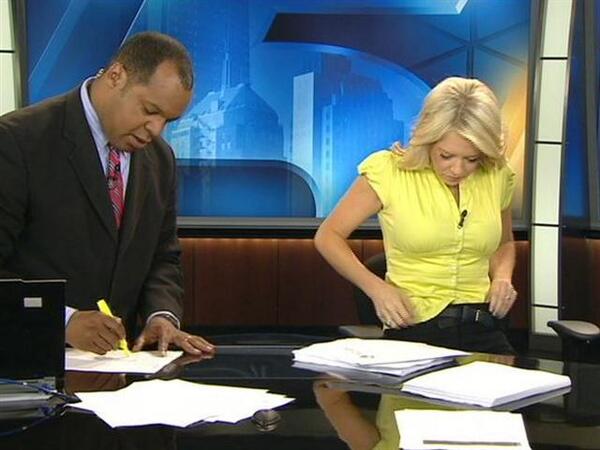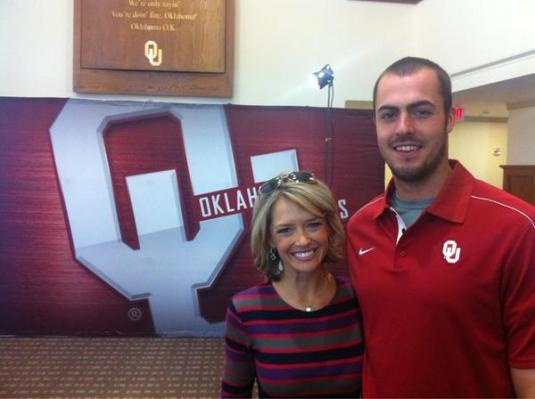 9. Maggie Stokes
Morning Anchor, KOCO Channel 5
Maggie Stokes is so hot that Landry Jones had to wash his hands immediately after taking that photo. She's pretty cool, too. Maggie has a hot twin, signed a contract with the Devil to get Anita Blanton demoted, and makes Wendell Edwards feel like a pimp. She also goes by Margaret on her Facebook page. That's right. Margaret. That gives a little hope to all the little Ediths, Doloreses and Gerladines around the world that they too may someday make our list of the 20 Hottest Women in the OKC News Media.
-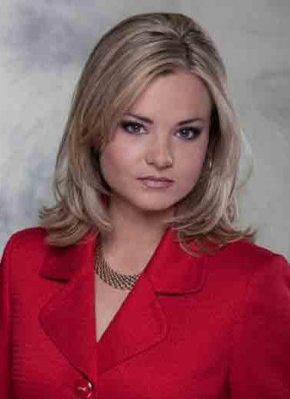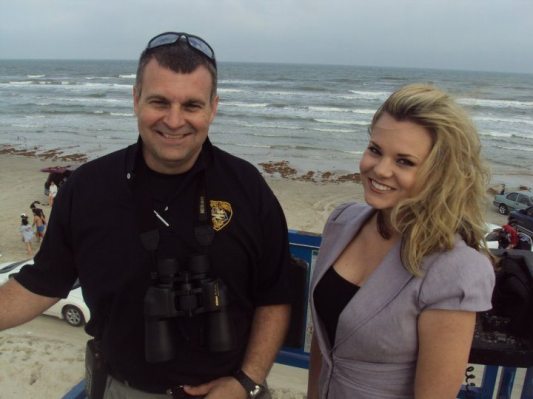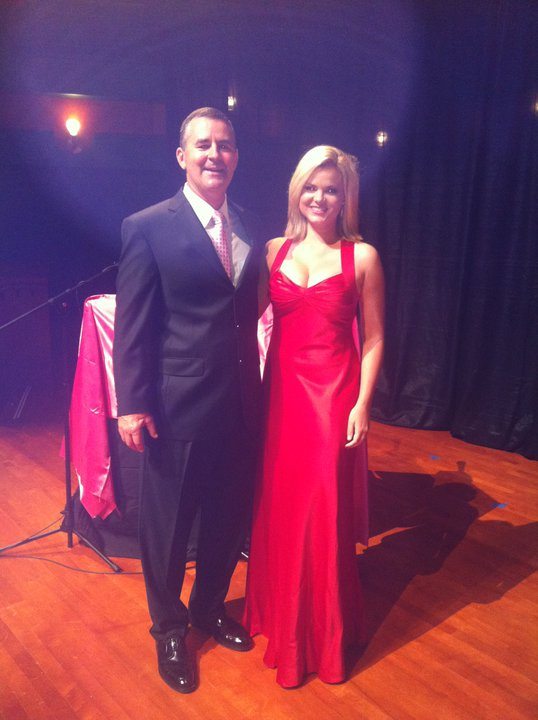 8. Kim Passoth
Reporter, KOCO Channel 5
Kim is new to the Oklahoma City market and comes to us from somewhere. Probably some small market in either Texas, North Dakota or Arizona. I think that's where all of our new anchors come from. I don't know. I'm still distracted by the red dress.
-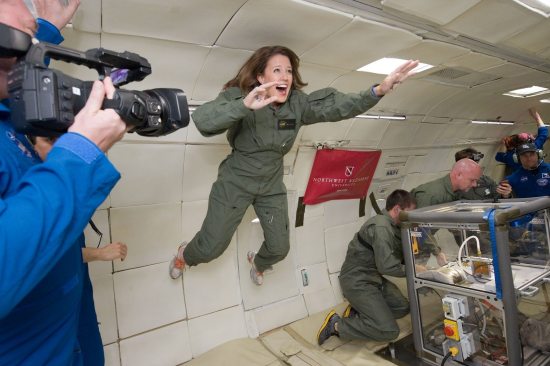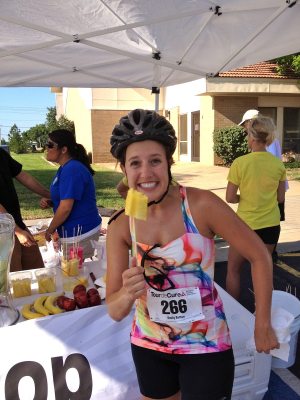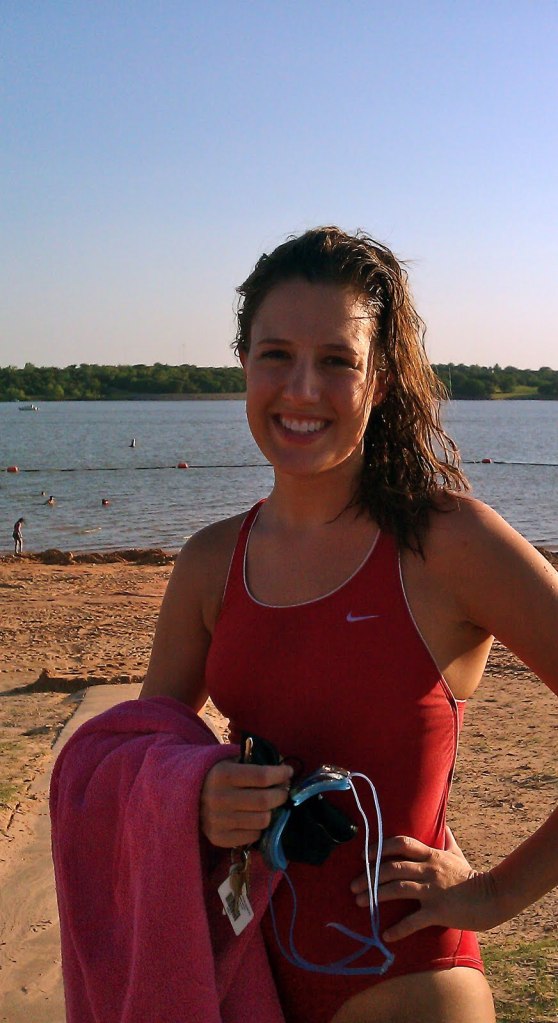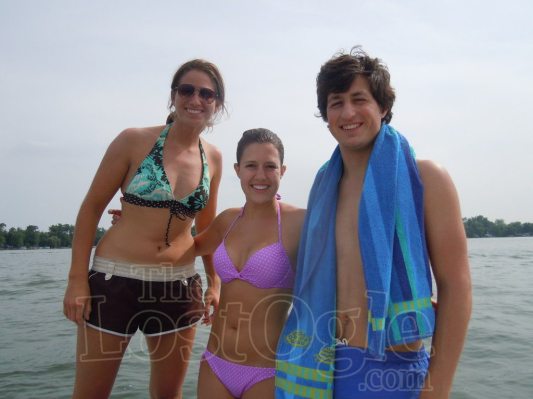 7. Emily Sutton
Morning Meteorologist, KFOR Channel 4
In all honesty, we ranked Emily here because it's sure to piss everyone off. Half of you will think this spot is too high, while the other half will think it's too low. The people who think Emily should be in the top three probably put too much value in a girl's charm when determining hotness. The people who think she's too high probably hate life and laugh at people with heart disease. I'm somewhere in the middle of those two groups, therefore Emily is ranked number 7.
-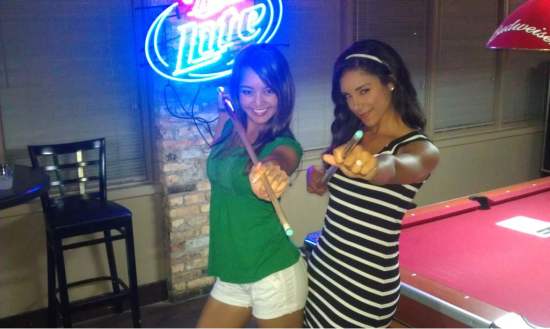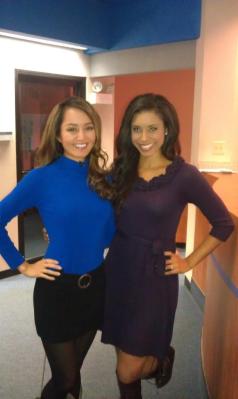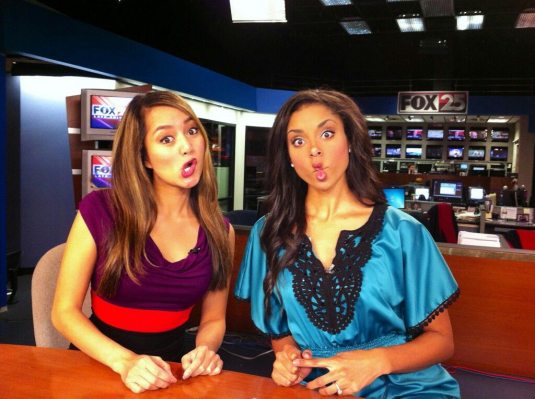 6. Kisha Henry
Weekend Anchor / KOKC Channel 25
We thought about ranking Kisha higher on the list, but then we ran across the following YouTube video:
What's more pathetic. Is it that Kisha henry was proposed to via YouTube or that the proposal video had lower production standards than our In Memoriam tribute. They're equal if you ask me.
Also, random thought. If our goofball legislature really wanted to lower the divorce rate, they should enact a law that requires couples to announce a divorce in the same way they got engaged. Admit it. It would be fun to watch a couple announce their divorce on the jumbotron at a Thunder game. Who wouldn't get a laugh out of that?
-
Anyway, we count down the top 5 tomorrow. Let the speculation begin.
Stay in touch
Sign up for our free newsletter