Everything Else
18 Possible Nicknames for David Payne's New Storm Chasin' Truck…
1:10 PM EDT on May 1, 2013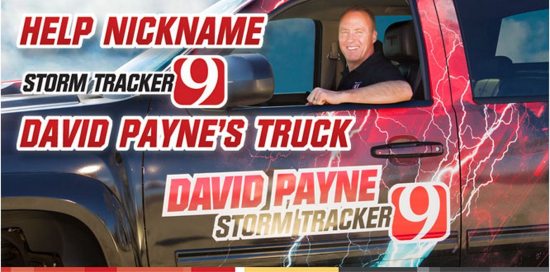 So far, the biggest development of this severe storm season has been a lack of actual severe storms. I know we're just now entering May and anything can happen, but we still haven't had a multi-vortex mega grinder tree debarker hit a small town or Moore. That's good and everything, but if you dropped $4,000 for a storm shelter over the winter, you have to feel kind of ripped-off.
The second biggest development has been the arrival of KFOR's new bionic storm chase Reed Timmer. Not only does the former reality show star and PhD candidate bring a wealth of experience and knowledge to Mike Morgan's weather team, but he also rolls around in the Dominator – a futuristic armored storm chasing machine complete with grounding spikes, unbreakable double-pained glass and probably a flux capacitor. Here's a pic of the beast and its master: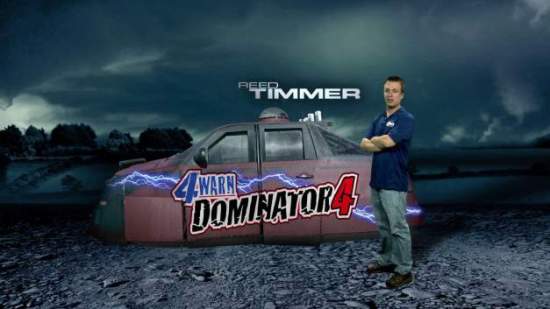 The sudden arrival and emergence of Reed and has Dominator surprised everyone. This includes KWTV Channel 9. Now, in a "It's so obvious it's embarrassing" response, the OKC ratings leader is having a contest to help nickname David Payne's storm chasing vehicle. They haven't announced what the grand prize is, but if it doesn't include playing catch with Gary England or a trip to the beach with Lacey Swope, I'll be disappointed.
Anyway, because this is the type of stuff we do, I asked out contributor network (Tony, Spence, Marisa, Chelsea, Joel, Zeb, Chad, etc.) if they had any name suggestions. They did. Some are pretty good. Here are 18 of them:
1. XXXXtreeeme Mountain Dew Red Bull Storm Chaser HD 3000
From what I've heard, David Payne drinks a mixture of Red Bull, Mountain Dew and Dean Blevin's Smart Ones for breakfast, lunch and dinner. He's a dare-devil.
-
2. The Dominatrix
If they go with this, maybe we'll finally get to see Lauren Nelson in leather.
-
3. The Overcompensator
This is probably the best possible name, but only because it's true and accurate. Hell, it would be a great nickname for the Dominator, too.
-
4. Hail on Wheels 
What's your favorite hail size? Mine is hen egg.
-
5. David's Goliath
Oklahoman's love biblical references.
-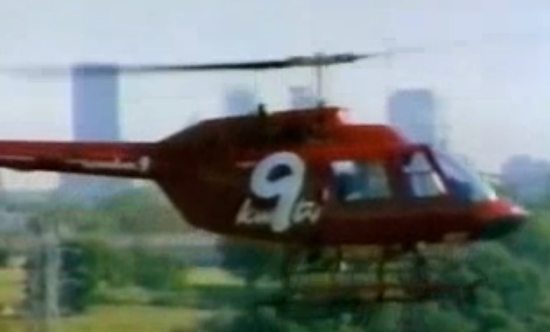 6. Ranger 9
This would be a great way to pay tribute to News 9's original chopper and embrace the spirit, the Oklahoma spirit, that you can see in every face and every smile. It's the spirit, so loud you can almost hear it. It's the spirit of Oklahoma. Wait. What am I doing.
-
7. Lead Paynt
It kills you slowly.
-
8. The DP'mobile
Not THAT DP!
-
9. Weathertron 6000
-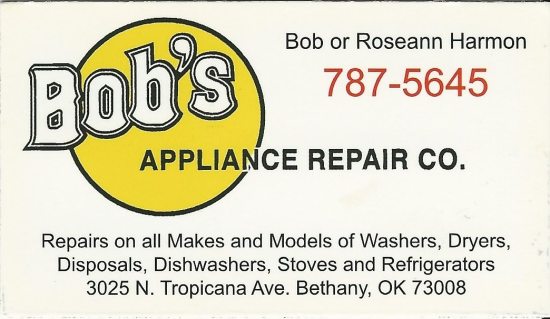 10. Bob's Appliance Repair Ground News 9
We have Bob Moore Chopper 4 and Bob Mills Sky News 9. We might as well get Bob's Appliance Repair in on the sponsorship game.
-
11. The David Payne Scream Chamber
That's also the name of his bedroom.
-
12. Big Town
Admit it. You'd love to hear Gary England say "Now let's go to David Payne in the Big Town."
-
13. David Payne's Baaaaadaaaass Blazer
Technically the Chevy Blazer has been discontinued since the 2000s, but it has a nice ring to it.
-
14. The Gary England Memorial Automotive Storm Tracking Center
It would be a nice tribute, but Gary would have an easier time operating that rascal of a touch screen radar than spitting out that name.
-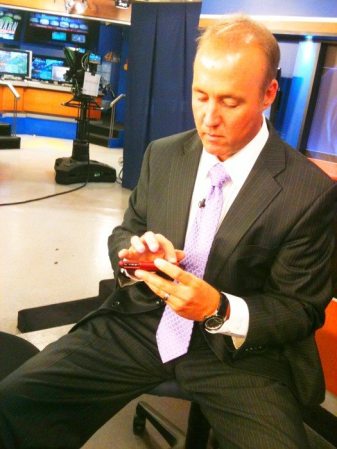 15. The Moose Knuckle Express
-
16. Payne & Gayne 9
Screw you, it's topical!
-
17. The Fast & The Curious 9
This is topical, too. The only catch is that they need to trademark the name before Fast & Furious 9 is released. Or has it been released? I don't watch shitty movies so I wouldn't know.
-
18. The Pussy Wagon
Outside of a Harley, Mustang or Skoal, nothing impresses a girl in Mustang more than a storm chasin' truck
-
Anyway, that's all we got. Do you have any suggestions? Leave it in the comments or go to Channel 9 and submit you're own.
Also, here's a couple of bonus pics of Marla Morgan with her husband's ex and current storm chasers. I wonder who sent these to us: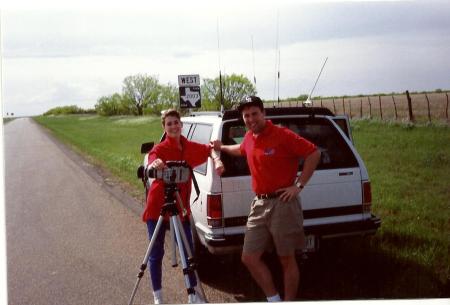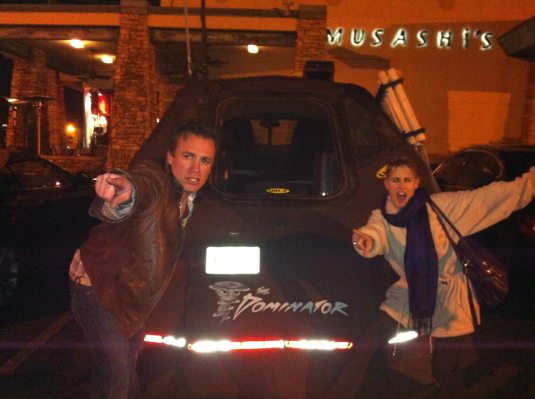 Stay in touch
Sign up for our free newsletter