ICYMI
Kendrick Perkins and his wife were involved in an altercation at an Oklahoma City nail salon…
8:15 PM EST on January 28, 2013
Earlier this evening, KOCO Channel 5 aired a video of Vanity Perkins involved in a skirmish at an Oklahoma City nail salon. We first heard rumors of the altercation in early January. The emails came within a few days of each other. Both contain some hearsay and probably a few factual errors, but they give you an idea of what may have happened:
Ogle Mole One:
Heard a story that Vanity Perkins threw a fit at a nail salon near Home Depot at Quail Springs Mall. She wouldn't pay for botched job, they locked her inside so she would pay, she calls Kendrick, he shows up and knocks over carts and throws nail polish, now Perkins are pressing charges for false imprisonment or something. Nail owner has it all on tape and is pressing charges for damage.
Ogle Mole Two:
You guys may have already run a story about it but have you heard about Kendrick Perkins and his wife's confrontation with a local nail salon a few weeks ago?...

Kendrick's wife went to get her nails done and the tech that was doing her nails messed one up and his wife wasn't happy. So they fixed it to her liking & everything was good. Until his wife refused to pay for the services because they messed up her nail. Owner told her they fixed it and that she was going to pay. Situation escalates to yelling. So she calls Kendrick to the salon and he shows up and continues to yell saying they aren't paying for the service. Not sure if this is true but heard the Perkins are suing. Not sure of the nail salon name either. I just heard that the salon is around the quail springs mall area.

Me: Someone else just emailed me about this. Word must be going around. I may have to swing by the nail salon.

Yeah it is getting around. I just heard from my wife that the lawsuit by Vanity Perkins is real. The mother of her friend I mentioned earlier was in the salon the day the police and FBI agents showed up to the salon to do some investigating for the lawsuit. Apparently she is suing for assault. Vanity is saying that the woman Asian owner held her down on the ground during their argument. Best part about the lawsuit, the Perkins didn't know that the nail salon has security cameras and picked up the whole confrontation showing their was no assault and that Vanity instigated the whole thing and was in the wrong. I hope you figure out which nail salon it was since I still cannot figure that one out. Hope this helps.

P.S. During the argument, Vanity screamed out "Don't you know who I am?" like it was going to get her out of paying the nail tech. This whole thing is over a $25 nail service. Makes it even worse.
For what it's worth, Kendrick Perkins still has about $20-million left on his contract with the Thunder. If your husband makes that kind of cash, you should probably go ahead and pay for your crummy manicure.
Anyway, thanks to catching the flu, forgetfulness and a general irrational fear of walking into an Asian nail salon, I never followed up on the Mole emails. It was on my list of things to do, but I just never got around to it. However, at least I asked Kendrick about the incident during a January 15th chat via Twitter:
@KendrickPerkins @VanityHearts5 Did you all happen to have a recent unpleasant experience at a nail salon?

— The Lost Ogle (@TheLostOgle) January 16, 2013
I'm not sure why he didn't answer my question.
Although we never followed up on the report, it has finally made its way to the "legitimate" media. KOCO Channel 5 has landed video footage of the incident, an interview with the shop owner, and in the process, rationalized my fear of Asian nail salons. Here's the clip and news story from Channel 5:
Okay, so the people who run Channel 5 are assholes and don't allow video embedding from their site. Of course, this is probably the first time that anyone's ever complained about it. Go to their site to view the video while we figure out a way to put it on YouTube. In the meantime, here's the KOCO report:
Police were called to an Oklahoma City business early this month to investigate an incident involving a basketball star's wife and the owners of a nail salon.

In the video, Vanity Perkins can be seen arguing with the nail tech at a salon on Northwest 138th Street. Vanity Perkins is married to Thunder center Kendrick Perkins.

According to a police report, the fight escalated, and the nail tech can be seen pushing Vanity Perkins' hand out of her face.

"I ran out there, and I was like, 'Well, you cannot talk to me like that,'" said Trang Nguyen. "And, of course, we are pointing at each other. She pointed at my face, and I pointed at her -- but I never touched a hand on her or anything."

Witnesses told KOCO that Perkins called her husband, who arrived at the salon before police did.

"He said some bad word, yes, and he was slamming on the door. He was running his car and threw a bottle," Nguyen said.

Vanity Perkins confirmed that her husband threw a Gatorade bottle at the salon window.

KOCO contacted the Thunder organization, which had no comment about the incident.

Both parties eventually declined to press charges.
And I thought Kendrick would have thrown a milk bottle.
From the people I've talked with, this fiasco isn't really a surprise. Vanity apparently has the temperament and ego of the stereotypical African-American woman you'd find on a Bravo realty show. She's a diva and arrogant. Staying true to form, she's been firing off at KOCO on Twitter for airing the story:
Wow Oklahoma that's news for y'all me not liking a nail polish really I don't even where nail polish check my photos....show the whole video

— Vanity Perkins (@VanityHearts5) January 29, 2013
@ocdred The most I did was point my finger at her I should have kicked her ass

— Vanity Perkins (@VanityHearts5) January 29, 2013
@aliciakelly966 The nail salon showed only part if the video when I have had enough they didn't show the beginning....

— Vanity Perkins (@VanityHearts5) January 29, 2013
Shout out to everybody that's not judging me I love you guys times 10 xoxo!

— Vanity Perkins (@VanityHearts5) January 29, 2013
By the way who don't get into it with their nail tech as soon as somebody walk in the door they are ready to do a rush job on you....

— Vanity Perkins (@VanityHearts5) January 29, 2013
I hope that news station got me more followers lol let me check;)

— Vanity Perkins (@VanityHearts5) January 29, 2013
Someone may want to enroll Vanity in an a PR class and get her a publicist. At this rate she'll need it. We'll have more info if anything new develops.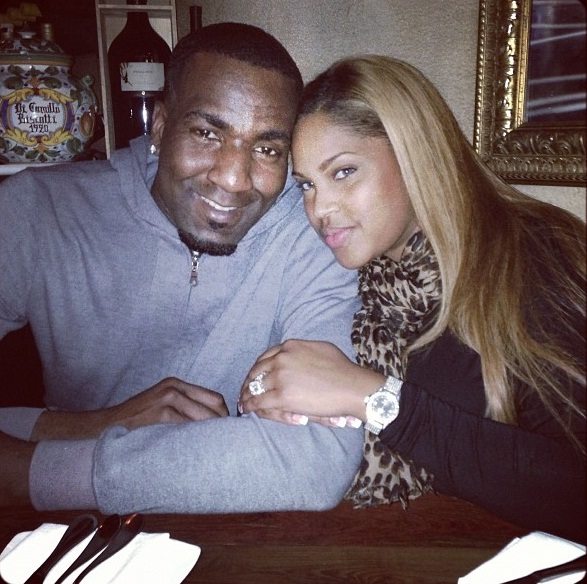 Stay in touch
Sign up for our free newsletter