Everything Else
Mailbag: Attack of the weird lady from Facebook
1:31 PM EDT on August 31, 2012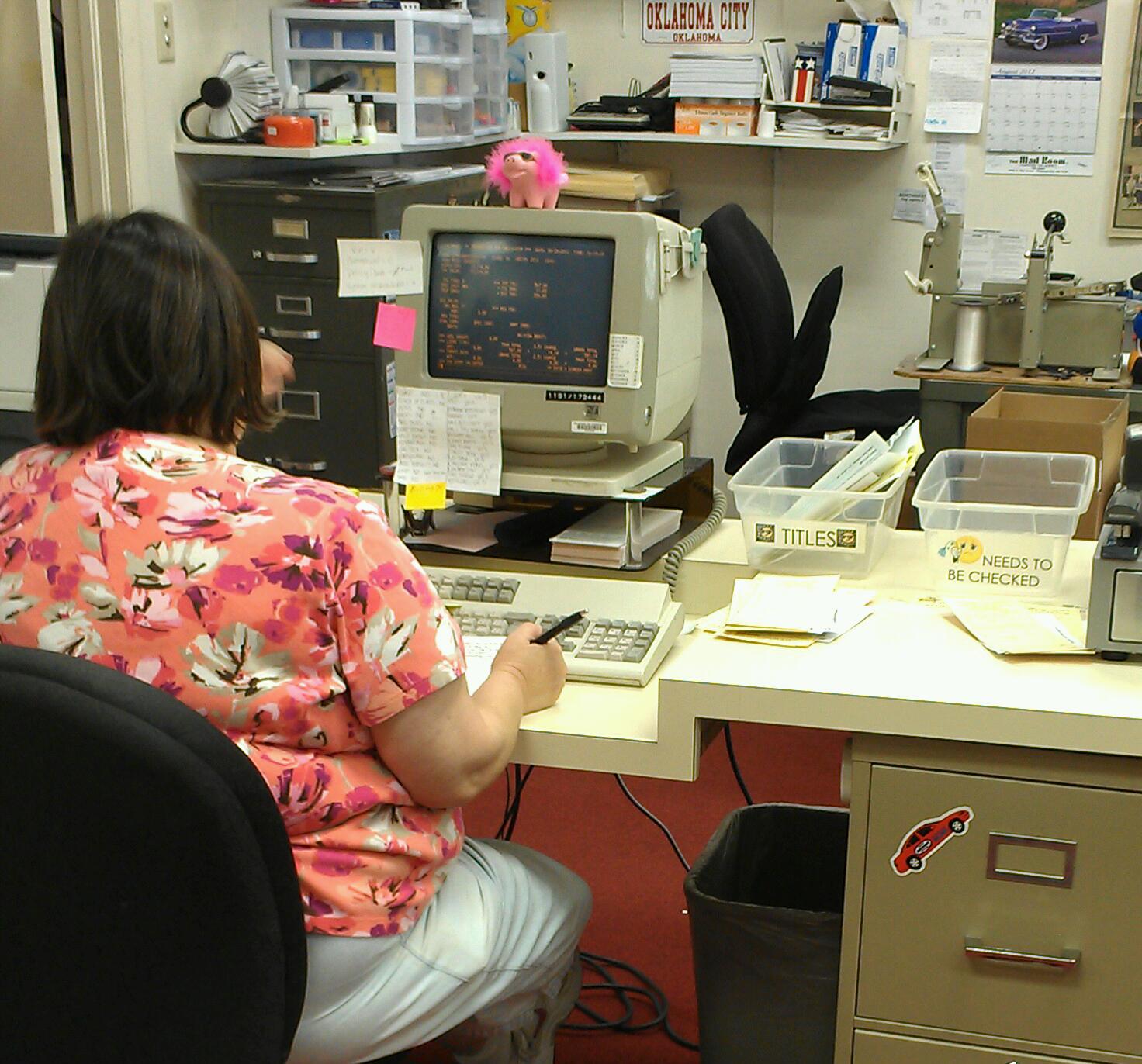 College football in Oklahoma finally starts tomorrow. Although I'm ready for it, I am kind of disappointed that this is the last week that I'll get to start each post with an OU highlight. This week I'm sharing three highlights of the greatest player I've ever seen touch the ball at OU:
Wow. Sometimes I think we forget how special that guy was.
Anyway, it seems like OU struggles at home openers not played at Owen Field, so I expect their game tomorrow to be sloppy and irritating. OSU is playing some high school team, so they should win pretty easily. Anyway, to the mailbag:
Weird lady on Facebook writes:
The worst of OKC.... MUSTANG? I mean, come on.... Oh I see, that's just a town some individual OR a group of persons collectively viewed via GOOGLE MAPS, which appears close enough DEMOGRAPHICALLY to name in your misguiding LIL spoof. An old cliche referencing OPINIONS (surely a legit writer with a dash of credibility and a sprinkle of EXPERIENCE/KNOWLEDGE) would be familiar with above mentioned cliche. Keep up grasshopper.....I'm referring to 'OPINIONS.'

Being a fair, honest and good hearted peron I am I will say in YOUR defense- AND AFTER OPINION, WE COMBINE A HEAPING HELPING OF...(you already know)DESPERATION!(just being NICE, OK) LOOK here pal, if you need thought-provoking subject matter, some topics to stir reader's interest.... Come talk TO ME!

I have a vault full INTERESTING topics, at worst. THESE may even help YOU in your quest to gain credibility!

Just FYI, for the record...A GOOD PART of the Mustang area is actually OKLAHOMA CITY LIMITS, by Law! You got a bitch to pitch? Pitch away, just chose your words and aim your insults in the appropriate direction, which happens to be just due East of Mustang/Yukon/Canadian County. TRANSLATION:OKC, OK? Okay? Ok! Got it? Cool! I love LOVE MY OKLAHOMA. IF YOU CAN'T FIND ANYTHING GOOD ABOUT IT, KICK ROCKS, to any of four borders. I know, try your southern border. In particular MEXICO for a LIL stint..... I bet the towns you embody so bitterly NOW would more than likely seem to you, dare I say, THE NEXT BEST THING TO HEAVEN! Ya know....just sayin.... Hope to hear from you. ....(eeehhhhhheeemmmmm, I know I know. You're not ignorant, at all I'm certain. PER CONTRA....IT'S YOUR WORDS THAT ARE.....
Yep, some lady seriously wrote that on our Facebook wall. My simply reply was:
Uhm..is this supposed to be satire?
Well, I don't think it was. My comment inspired the woman to post nine additional comments where she basically talks to herself in free verse with an occasional ALL CAPS. You can check it all out on our Facebook page. When you do, be sure to like it.
Also, if you're upset that we stereotyped or made fun of your town, please don't reply with an email or comment that reinforces that stereotype.
-
Chad writes:
So, I got an email from some friends in Dallas who like to remind me of their superiority every so often. This time, they wanted to let me know about an "annoying weatherman." They were, of course, referring to Rick Mitchell. I couldn't find a video, but I'll copy the email I received:

Annoying OKC weatherman has made it to channel 5. David Finfrock introduced him and said, "Well, your first week is going to be interesting. There's severe rain and hurricanes." Annoying guy said, "If I had been here,*I*could have predicted it for you, last week." Kristi Nelson rolled her eyes. Ha. I do so love Kristi Nelson.

Looks like Rick is off to a great start.
Bold Prediction: Rick Mitchell will replace Gary England at Channel 9 in 3 - 5 years.
-
Name withheld writes:
So, I work at 7-Eleven and as I'm sure you all know, it is once again time for our annual MDA fundraiser. Yesterday we had the "privilege" of Governor Mary Fallin visit our store (accompanied by a bodyguard for whatever reason). She came up to the counter, paid for her things and was asked if she would like to make a donation to MDA.She replied that she would gladly give a donation. Considering she has the money to travel the world, get a face lift and host D-Bag Fest 2012, you would expect a decent donation. She rummaged through her purse and came up with a quarter! I was stunned, it wasn't even an old silver quarter, it was one of the new ones that you mistake as play money or an arcade token. She handed it to my co-worker, smiled and walked out. I guess now she has an excuse to say "no, I've already donated".
I bet she would have donated a whole lot more if it was a fireman with a boot.
-
Melba writes:
I had to go into a tag agency today to do my tag, title and tax. (as opposed to renewing online) As I was waiting I paid attention to the very old computer the lady was using and posted a photo on facebook. People commented that the tag agency on Classen has same setup, so does Shields  etc.  They aren't even internet compatible! I guess this is one reason why it takes so fucking long @ a tag agency...and are these purchased by the state computers if they all have them? I am attaching my photo...is this worth an investigation?
I noticed the same damn thing when I got my tag a while back. I'm pretty sure they were using a tandy or something.
-
Eric writes:
I'd like to thank you for the expert panel. Just like you, I always enjoyed the Oklahoman's annual football preview but it really has jumped the shark. You're was easy to read, informative and covered the topics real Sooner fans cared about.
Wow, actual fan mail! Anyway, instead of thanking me, thank the guys who participated (Guerin Emig, Tavis Haney, Carey Murdock, Mark Rodgers, and Tony Sellars). Hopefully an OU football expert panel it becomes an annual tradition on The Lost Ogle.
-
Anyway, since there's not sponsor for this week's mailbag, I guess we don't need to have a vote. If you'd like to send us a question, comment or would like to sponsor the mailbag, contact us today. Have a fun Labor Day weekend.
Stay in touch
Sign up for our free newsletter