Everything Else
Mailbag: The Clark Matthews Conspiracy and other stuff
7:00 AM EDT on August 17, 2012
So, I've been working on an "Expert Panel" OU football preview that should be up in the next week or two. While I was doing some research for my questions, I ran across some OU football highlights on YouTube, and well, let's say there may be a theme to our videos over the next few weeks.
Here's the first one. It's one of the most memorable plays in modern OU football history:
Three quick thoughts:
1. Can you believe that game was played in October of 2001? Has it really been 11 years?! In 2001, I was a Junior at UCO, lived in Midwest City and wrote advertorials for a vitamin company that sold products like Shark Cartilage and Colloidal Silver. Yeah, I guess it has been 11 years. How time flies.
2. Can you imagine anyone on the current OU football roster having the ability to make that type of play? For some reason, I'm having a difficult time seeing Tony Jefferson leap over the offensive line, forcing a QB to fumble, and then the ball landing perfectly in Tom Worts' hands for a miracle touchdown. Then again, maybe with Mike Stoops returning the players on the defensive side of the ball will start making plays again. I doubt it will happen, but you never know.
3. Watch the video and listen to what Brent Musburger says at the very end of the clip. Yes, Brent, they can. Maybe this explains why Bob Stoops can't win a big game anymore. I'll call it "The Jinx of the Musberger."
Anyway, enough about OU football. This week's mailbag is sponsored by our friend Teresa at Port Interiors. It's one of those cool furniture stores that stocks the sleek and modern furniture you see on movie sets in Los Angeles. She also does stuff like offer free home consultations. Today, we're going to give away a $25 gift card to Port Interiors. The emailer who wins the GC can use it towards the purchase of any accessory, art or even what my grandparents call a divan.
Here we go:
Joe writes:
Subject: And now we see why Clark left.

There had to be more to the story, it was between the lines of Clark's last post where one of the founders wanted to write and blog... the other wanted to blog and make money.

And now you've done it. Put in slow loading video every time I show up at your site. Fill it with advertisements that I can't turn off. Make them about slow buffering websites. I hope you and cox have a great run.

I'll be back, I'm not going to rant and say I won't. But it won't be nearly as often.
Yes, you caught me. Before he stepped away, Clark Matthews and I would have weekly business strategy meetings where we would discuss the day-to-day operations of The Lost Ogle. I, the founder and owner of site who's been running it as a full-time occupation for nearly two years, demanded that we fill our open ad inventory with slow-loading, annoying, low-paying, auto-play video ads that irritate our readers, but Clark Matthews would have none of it and he stepped away.
Here's what really happened. I was approached by some company called Media Strike (don't use them) which claims to specialize in ads for sports sites. Even though we're not a sports site, we have similar audiences, so I figured I'd give it a shot. I loaded the code that evening, everything seemed to be working all right, and I went to bad. The following morning, I woke up to several emails from "between the line" reading assholes like Joe complaining about the ads, like it was something we intended to do. What a great way to start your day.
Anyway, I quickly removed the Media Strike ads and everything is fixed. I do apologize for the video ads that appeared on the site. It was not intentional and hope it didn't ruin your day.
Also, if you stumbled across this site after googling Media Strike, don't use them, unless you like slow loading annoying video ads that piss off your readers.
-
Doug writes:
What was Mary Fallin doing at Laser Light center in Nichols Hills Plaza last Friday??? Botox? Laser? Meeting Sally Kern?
Hmmn. Someone claims they saw Mary Fallin at the plastic surgery center. I wonder if that's true. Lets just compare an older picture of the Governor with a more current one: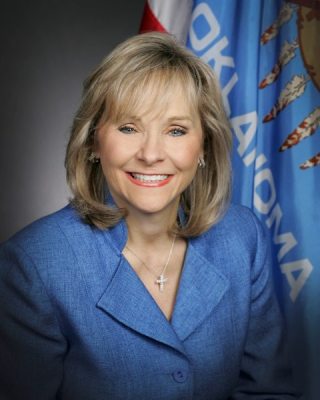 Okay, so Mary Fallin looks like she's had some plastic surgery done. Big deal. Lots of people do it, especially those affluent folks who travel a bunch, enjoy thermal hot tubs, and host fraternity parties for aspiring young douche bags. Let's just hope it she doesn't go overboard with the lasers and botox. She's starting to look like an elf or something.
-
Chris
So I'm watching the Olympic Volleyball gold medal game and I noticed that the Russian Men's Volleyball coach looks a lot like Jim Traber. Then I get on Twitter to post about and see that you made the same observation. Since we think a like, can I write for you? Are you hiring?
Let's first do another photo comparison: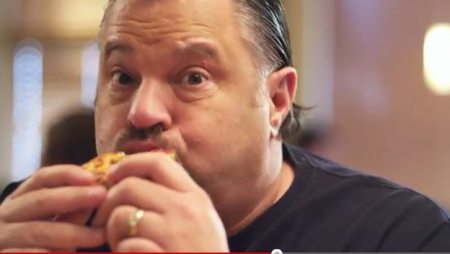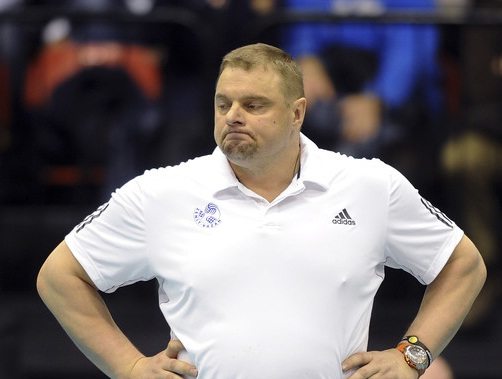 Hopefully I don't get murdered by the Russian mafia for saying this, but they do kind of look alike. The only difference is that the Russian volleyball coach — his name is Vladimir Alekno — is a bit younger, more fit, and would probably bat over .227 in the big leagues.
Also, the reason I pointed out the resemblance on Twitter is because someone tweeted me about it. Therefore, no, you can't write for us. You have to write for the guy who thought of it first.
And on the topic of people who look like Jim Traber....
-
Shawn writes...
Some guy, Mexican Jim Traber, and Jon Lovitz.
Now if only we can get a Cardboard Mexican Jim Traber.
-
Tiffany writes:
Is it weird that I think Bob Barry Jr is hot?
Sticking with the photo theme today, let's take a look at BBJ: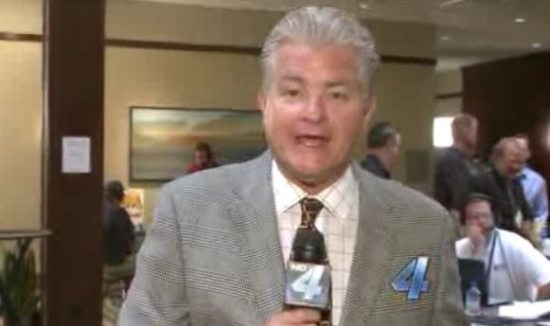 Yes, very weird.
-
Vote!
Stay in touch
Sign up for our free newsletter