Law and Order
The Oklahoman wants you to know that this woman is fearing for her safety…
9:00 AM EDT on July 11, 2012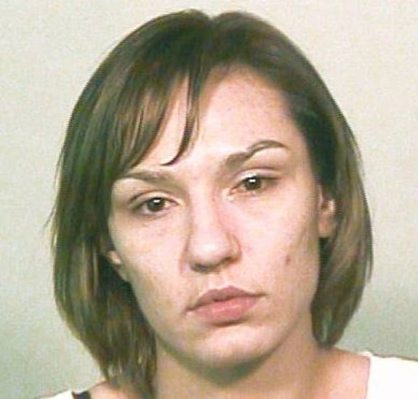 The girl pictured above is Mindy Cottier. She is an escort, "exotic" dancer and (more than likely) infected with strange incurable diseases. She also fears for her life and may have video of Carina Saunder's being tortured and murdered. We know this because The Oklahoman published it on the front page of their website and inside their newspaper.
Via NewsOK:
Bethany police revealed Tuesday in court papers that there may be a video showing the killing and dismemberment of Carina Saunders.
A woman thought to have a copy of the video agreed to meet with Bethany police last week, but she didn't show up because she "was scared to come forward," according to a search warrant affidavit filed Tuesday in Oklahoma County District Court.
Police on July 3 searched a south Oklahoma City motel room where the woman — identified as Mindy Cottier — was staying. Police recovered a laptop computer, two zip drives, two cameras and four mobile phones.
Bethany Police Chief Phil Cole declined to comment on whether the video was found.
"Anything I release could hinder our investigation," Cole said.
Cottier, 24, identifies herself on the Internet as an exotic dancer and professional escort. She goes by the alias, Michelle Foxx. She has a record that includes three arrests in 2009 and 2010 on prostitution complaints in the Dallas area, court documents show.
"I'm a stripper/escort and I love my job!" she wrote on Facebook. "I make more than 90% of the college graduates out there."
I know it's hard to feel sympathetic for dirty hookers who brag about how much they earn on Facebook, but isn't it kind of tacky that The Oklahoman revealed the woman's identity? She openly admits to "fearing for her safety" and claims to have video of a young murder victim being tortured and killed. The last thing she (or the police) probably wants is for her name and picture to be plastered in the damn newspaper.
Oh well, at least they had the class not to publish where she works and lives. Wait. Oops:
She also wrote she now works at Little Darlings, a strip club in Valley Brook.
Reached by phone, she declined to comment Tuesday. Her attorney, Scott Adams, said he also could not comment because of the sensitivity of the investigation...
A local attorney told police he had been contacted by a woman "who supposedly had a video of a murder" but was scared to come forward, Orefice wrote.
According to the affidavit, police located Cottier the next day walking in front of the Studio 6 Motel at 3850 S Prospect. She was staying at the motel and took detectives to her room.
The room was rented to a felon named Christopher Banschbach, 26, who was inside with an unidentified female, the detective reported. A handgun was lying on the bed in plain view, the detective reported.
I don't know about you, but if I was Mindy Cottier I'd be getting the hell out of town. I'd also change my stage name from "Michelle Fox" to something more appropriate like "AIDS Trap," Methany Roxx," or "Cold Shower."
Anyway, I'm kind of shocked The Oklahoman revealed this woman's identity. And I'm not the only one. I've talked to several Ogle Moles in The Dark Tower in they are all in disbelief that their employer published the name of an informant/witness in a murder investigation. Maybe next week they'll run a behind the scenes feature on undercover Oklahoma City cops who are attempting to infiltrate Asian gangs.
Also, I understand that we kind of stooped to the Oklahoman's low by republishing their information. But once the cat's out of the bag, you might as well try to run it over with your car instead of trying to put it back in. Just kidding, weird woman with long crusty hair. I love cats. To prove it, here are some LOLcats: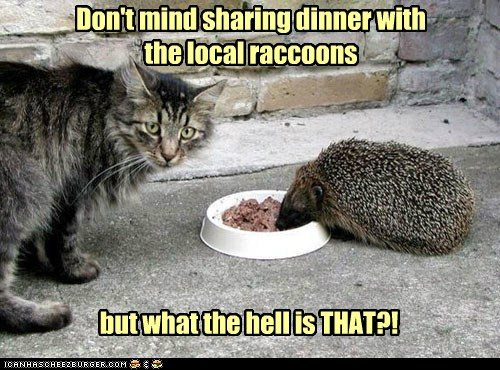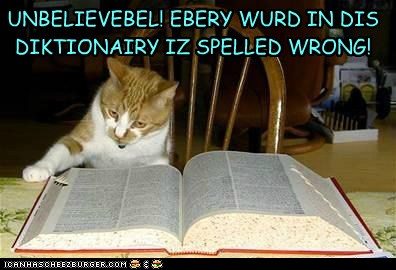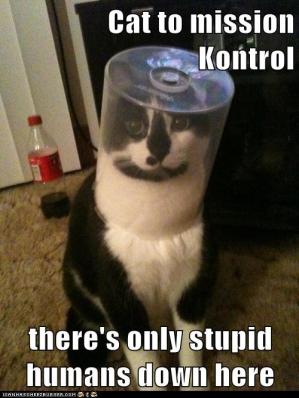 On the topic of stooping to new lows, I really just published those. Tomorrow, Clark Matthews will share some of his favorite recipes.
Stay in touch
Sign up for our free newsletter