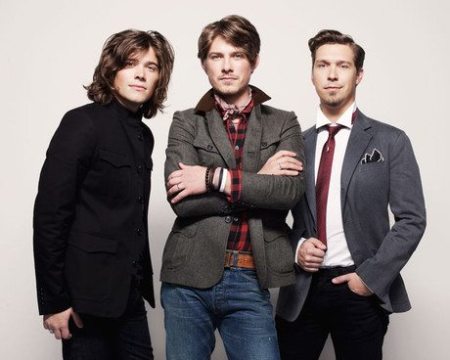 My dreams have finally come true.
I've always moderately enjoyed Hanson. Not enough to go see them in concert or purchase their CDs, but enough to smile when MmmBop comes on the Gen-X radio station that old people who think they are not old listen to. Now, anyone with lukewarm feelings toward the trio can kill two birds with one stone by getting drunk AND supporting the pride of Tulsa.
That's correct. I'm sure you've heard about MmmHop by now, the India Pale Ale the Hanson brothers are busy brewing. It's kind of brilliant in a way--all the girls who idolized them back in '97 are now the legal drinking age. But then you remember that the girls who loved Hanson fifteen years ago probably prefer pink jello shots and whipped cream flavored Smirnoff to an IPA. Eh, it's the thought that counts, right?
In case you're pregnant or Mormon, the Hansons offer a variety of other products such as playing cards, pieces of flair, and even Hansonopoly to fulfill your holiday needs. Hanson's bold innovation triggered the entrepreneurial spirit inside me to run wild and imagine all the rampant marketing opportunities awaiting other Oklahoma figures. Granted, my ability to think creatively diminishes significantly whilst weeping into a bowl of Ben and Jerry's Phish food, which is a new hobby that I've taken up since Saturday night. So you know, bear with me.
Anyway, the entrepreneurial exploits of the brothers Hanson got me thinking of other products Oklahoma celebrities should launch. If they use any of them, I expect some royalties: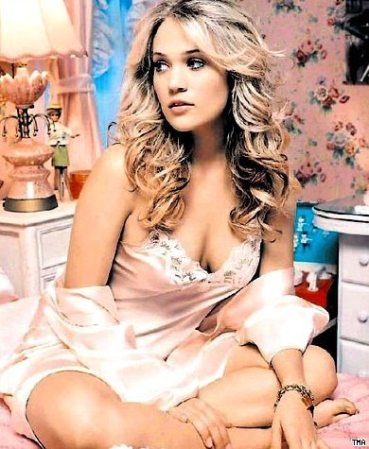 • Carrie Underwear. If you googled "obvious and immature American Idol play on words" it would take you to DUH.com and auto-populate "Sanjina" and "Clay Gaykin" along with this joke of a name. There was a chick who's last name was "Underwood" in my primary school days and we taunted her mercilessly. But the product itself kind of win-win. Ladies get a classy cowgal lingerie line, and guys get to ogle the ads.
-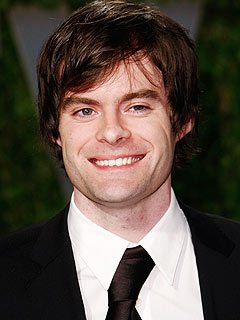 • Bill Haderade. Bill Hader is pretty funny. He's on SNL, was in movies like Super Bad and is apparently from Tulsa. Who knew? I think Bill Hader should do a better job claiming his home state?
-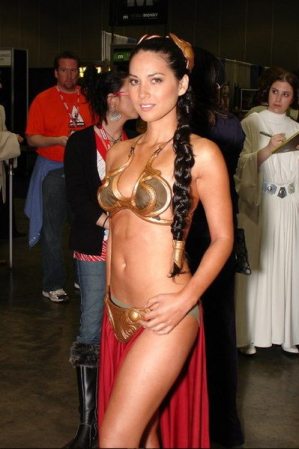 • Asian Spicy Munnstard
Olivia Munn and I have a lot in common. In addition to our shared love of taking tequila shots before jogging 5k's, we both tend to exaggerate our Oriental ancestry when it works to our advantage. I'm exotic and you're a damn racist if you don't hire me for the Fox Force Five re-reboot!!!!
That being said, I have no idea why any of us know her name besides the fact that she's a good-looking chick, nerd icon and told everyone that the guy who was supposed to direct this year's Academy Awards  jacks off using shrimp sauce. Because of this, Asian Spicy Munnstard seems appropriate--especially if each bottle came with a 3x5 poster of Olivia decked out in weird comic book garb.
-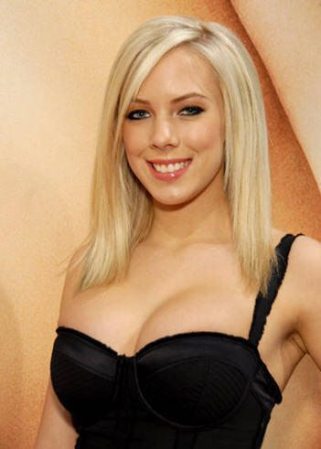 • Bibi's Pipi. She might have the male athlete market covered, but why not expand and introduce a synthetic love companion for the shemale fetishists?
-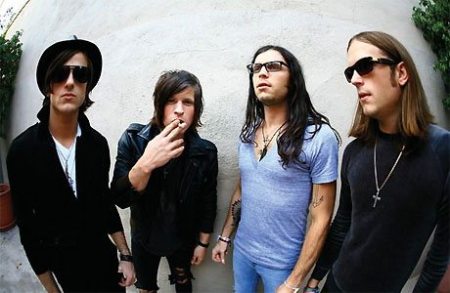 • Pretty Pretty Princess Crowns from the Drama Kings of Leon. This beat out "Milk" Milk and "Ragoo" Ragu because these Oklahoma natives' palates are far too delicate for commercially produced animal byproducts. Considering that their concerts have been derailed by cataclysms such as heat and pigeon poo, I take it that these boys have developed a liking to the lifestyle of the rich and famous. I mean, they are Grammy winners, and half of them are married to supermodels...so who am I to judge the pristine conditions an established rock star may or may not require? Despite their distaste for haircuts and affinity for capital V-necks, these Kings are merely queens in disguise and in desperate need of some appropriate bedazzled headgear.
-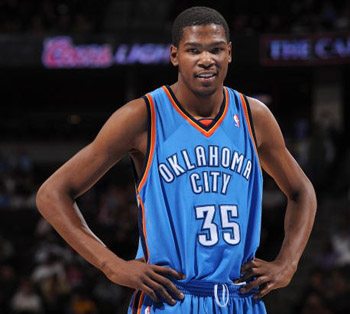 • Kevin deoDurant Axe Body Spray. Come on, this is brilliant.
-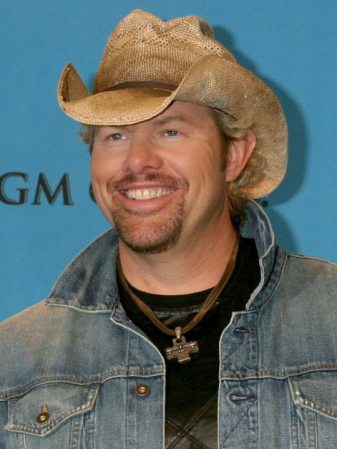 • Toby Keith's I Love This Domestic Light Lager. This man has franchised himself out to the point that Garth Brooks, Blake Shelton, and other Oklahoma-born country figures don't even want to attempt to break into this saturated redneck market. I wouldn't be surprised if he tries to make a play on Hanson's audience next.
And a few more for good measure...
• Bob Poops Toilets
• Barry Switzer Sweets
• Flaming Lipstick
• Color Me Baddminton
...and I'll stop before this game gets out of hand. Holla atchyo girl on Twitter at @xCawoodstock.
Stay in touch
Sign up for our free newsletter