Everything Else
10 Ways to Beat the Summer Time Heat!
9:00 AM EDT on July 14, 2011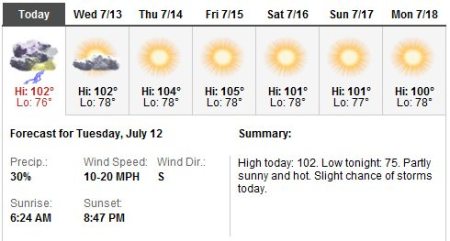 Yes, I know that you know that it's hot outside.
I know that you know this because you are a human being and can feel the hot air hitting your face as you walk outside after work. I know you watch the news where they only talk about the heat. I know you chat with co-workers about the temperature in the office. And I know you have either started or ended at least one email with the phrase "Hope you're staying cool!" within the past week.
Anyway, since we know it's hot as all Hell outside, we thought we'd be proactive and come up with a list of 10 ways to beat (and get your mind off) the summer time heat. Here they are: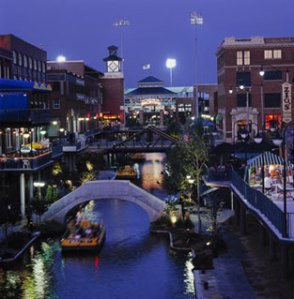 1. Swim laps around the Bricktown Canal.
Lakes can be fun. You can water ski, wake board and float around in deep murky water while someone five feet away from you urinates. But right now they are just too dangerous. Every day someone is either drowning or a lake has e.coli or toxic algae.
That's why I think the best outdoor water activity right now is to swim laps around the Bricktown Canal. You never hear of anyone drowning in the canal, plus you'd have most of it to yourself. Just watch out for the cumbersome Water Taxis and ducks.
-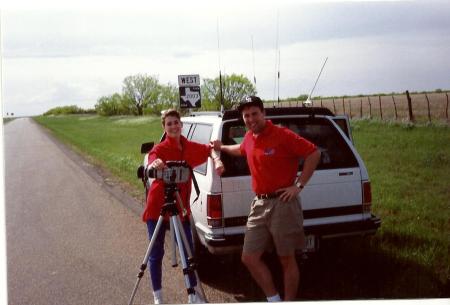 2. Send old pictures of your wife and protégé to The Lost Ogle.
Can you believe it!? Mike Morgan has emailed us another picture of his wife! This time she's hanging with David "Balls of Steel" Payne.  Here's the real email:
Dear Lost Ogle,
We are flattered by Marla's results in the "Oklahoman of the Month" voting for June. Since David Payne was the winner in May for his stormchasing prowess, Here is another picture from the archives. May 1991. Marla and David stormchasing with the KOCO 5 First Alert Storm Team (FAST)!
We hope you find the novelty of this photo titillating....
Yeah, that's pretty cool. Pretty soon I expect Gary England to email us some pictures of him, Val, God and baby Jesus having a good time and eating omelets in Heaven. Until we get that pic, you are totally invited to follow Mike Morgan's lead and email us pictures of your wife.
-
3. Go on vacation with the Governor and her family
You know, one of the coolest things about being Governor is all the vacation time you get to take. Seriously, Mary Fallin's been on the job for about half of the year and she's already visited the Bahamas, Ireland and Grand Lake for the 4th of July. Plus, as Brad Henry has already shown us, you can be late to just about anything you want.
Yeah, being Governor would be cool. But since I can't be Governor, going on vacation with one would be the next best thing. You could even get style tips from her mother if you are lucky.
-

4. Go chizzle your own runestone.
Marisa wrote about the Heavener Runestone last week. The thing was allegedly carved by Vikings or something who ended up in Oklahoma 1,000 years ago, but I think it was more than likely made by some drunk farmer.
Anyway, since some drunk farmer was able to carve some weird symbols in stone and essentially create his own state park, I think it would be fun to do the same. The only difference is that I would use Roman numerals and Latin inscriptions on my stone. I would attribute it to Tom the Trojan. That would be believable.
-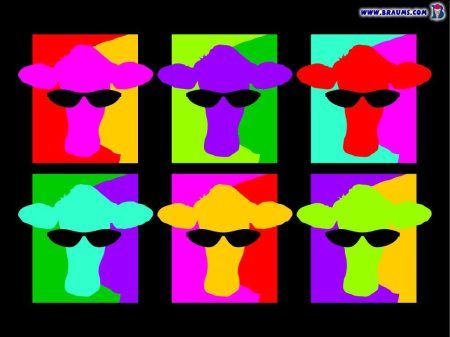 5. Walk into a Braum's and explain you're the Jalapeño Dip inspector. Walk in the freezer and stay inside as long as it takes.
Hey, it wouldn't be The Lost Ogle if we didn't insert a random Braum's reference!
Although they do a lot wrong, one thing Braum's has gotten right is their Jalapeño Dip.  It's pretty much the best chip dip ever made. By easily convincing a Braum's employee that you're the Jalapeño Dip Inspector (just show them your library card and use big words) you can then stay cool in the freezer and eat all the Jalapeño Dip you want. You can maybe even sneak some ice cream or OJ, too.
P.s.- Braum's Orange Juice is one of the few other things they have gotten right.
-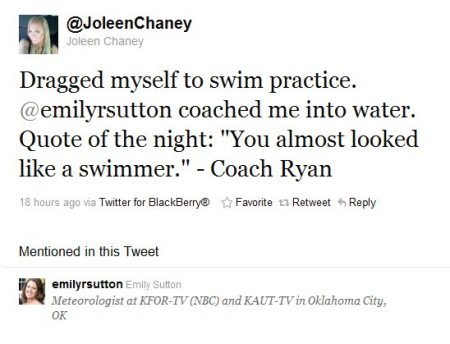 6. Teach Joleen Chaney and Emily Sutton how to swim.
Uhm…apparently Joleen Chaney and Emily Sutton are taking swimming lessons. That sound you just heard was about 10,000 people driving to the YMCA to learn how to swim.
-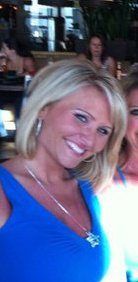 7. Make out with Sarah Libby.
It won't beat the heat, but it's not the worst idea we've ever had.
-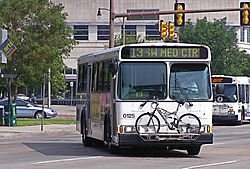 8. Ride the bus.
Sponsor Alert! Sponsor Alert!
Right now, Metro Transit is letting people ride the bus for free every third Friday. So if you care about the environment, want to save money and like to be one of those people at a party who can say that you occasionally ride the bus because "it's the right thing to do," check out their website.
-
9. Steal a snow cone stand.
Tigers Blood. I would literally kill for it. But unfortunately, I always feel a bit silly going to a snow cone stand. Maybe that's because I'm 33 with premature gray/silver hair and just assume all the kids think I want to kidnap them. You should have seen what happened that time I asked them to help me find my dog.
Anyway, since I can't go to a snow cone stand for my Tiger's Blood fix, I have considered stealing a stand. Or maybe I should just buy one instead. Who knows?
-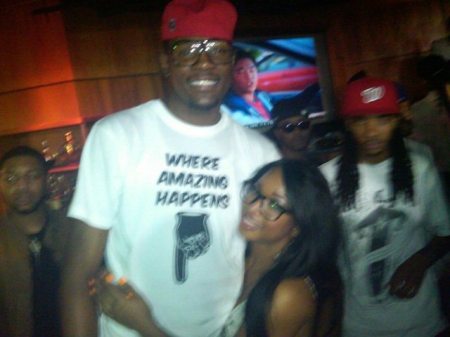 10. Act like you're an NBA player and sign a contract to work in Europe.
This would actually be a good idea, although you may only want to do this if you're a rich athlete worth millions dollars. Or if you are related to Mary Fallin. Either one works.
Stay in touch
Sign up for our free newsletter