Everything Else
Here are Seven Bad Valentine's Day Date Ideas…and win a massage.
9:03 PM EST on February 14, 2011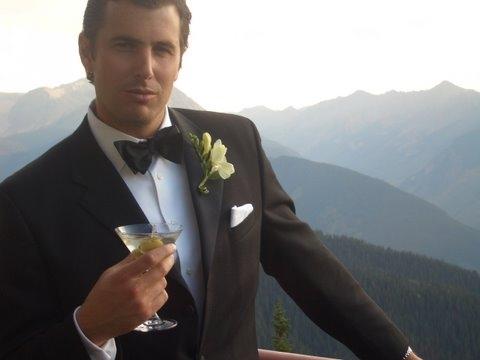 Happy Valentine's Day.
If you're a guy and you're like me, you're probably going to take a girl on a date to nice restaurant tonight.  If you're a guy and you're not like me, you're probably going to make fun of Valentine's Day and call it stupid.  And if you're a girl right now, you're probably jealous.
Regardless of what you are, I'm going to do everyone a favor and mention some bad Valentine's Day Date ideas.  They are after the jump.
Also, as an extra bonus, we are going to have a contest and giveaway a couple of free massage coupons courtesy of Dr. Harvey Jenkins over at Body Trends Electro Spa.   You may remember him as the guy who we got into a fight with on Twitter last summer.  We're totally over that.
Anyway, leave a comment in this post and let us know of an actual decent place to go for Valentine's Day.  We'll then pull a Pioneer Woman and in a couple of days draw a few comments at random. If your comment wins, you win a massage.
Crossroads Mall Food Court
Okay, technically Crossroads Mall never really had a large traditional food court.  And yeah, Crossroads Mall isn't really open anymore, and if it was, you'd come back from your date and your car would be stolen, but…this is a good excuse to post that cheesy commercial again.
-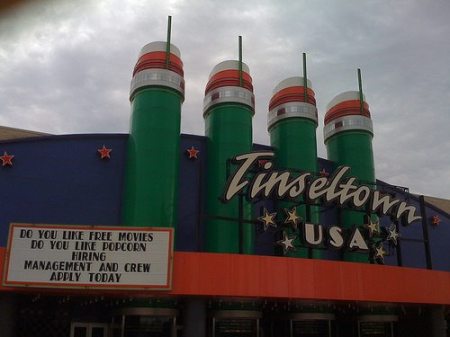 Tinseltown
If you're going to go see a movie with your dad, an old friend or your grandma, Tinseltown isn't that bad, but don't take a date there.  It just shows that you're cheap. Because other than a cheap movie ticket or to see a stabbing, there's really no other reason for you to take someone to Northeast Oklahoma City to watch a movie.
-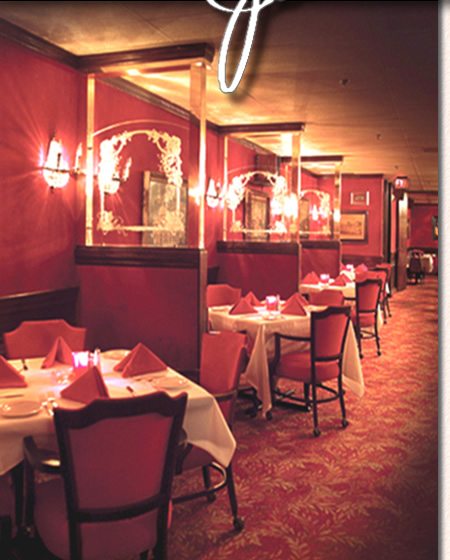 Junior's
If you're over the age of 60, this isn't too bad of an idea.  But since you're reading this, which required you to turn on a computer, type a network password and open Internet Explorer, I'm going to assume that you're not over 60.  Therefore, Junior's is not a good idea.
-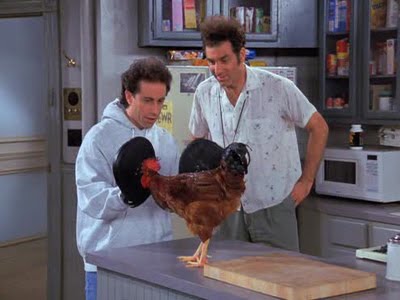 Underground Cockfighting Bout on the Southside
Did you know that before he was a checkers player, Clark Matthews was an avid cockfighter?  Okay, not really.  Clark Matthews has a poultry phobia.  I just included cockfighting on this list to give him the Heebie-jeebies.
-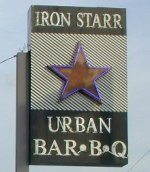 Iron Starr Urban Barbeque on Campus Corner
Normally, Iron Starr Barbeque is a good date idea, but not at the one on Campus Corner.  That's because it closed about a month ago.  That proves my theory that OU students aren't very bright.  There's no other explanation as to why a place with ribs and macaroni & cheese like that should close.
-
Henry Hudson's Pub at Remington Park
I'll admit that I will visit a Henry Hudson's or two on occasion.  In fact, I used to be able to sadly tell an interesting story that took place at any of the metro's Henry Hudson's locations.  Well, the new Henry Hudson's Pub inside Remington Park ruined that for me.  Hudson's is divvy enough as it.  I can only imagine what it's like inside a horse track.  It would probably be like someone taking Booger Red's, The Celebrity Club and any other Midwest City dive and making them one super dive bar.
Anyway, avoid Henry Hudson's on Valentine's, much less one inside a horse track and slots only casino.
-
The Sushi Bar in Edmond
I usually don't do this on the site, but...
A few weeks ago, I was with a large group of people who went to the Sushi Bar in Edmond for a birthday celebration.  Overall, we had an "unsatisfactory" experience.  In my opinion, the food was overpriced and the service was terrible.
But what made it all even worse is that they hired some 20 year old kid to play Dave Matthews, Led Zeppelin and Journey covers on an acoustic guitar.  Yep, acoustic guitar at a sushi place.  They go together like peanut butter and jelly or Gary and Val, right?
Wrong!
Not only did the music not fit the sushi vibe, but the kid didn't know what he was doing.  I felt like I was watching him practice in his bedroom.  Seriously, there were several times he just quit playing a song after 30 – 45 seconds because he couldn't remember the words or couldn't play it.
Anyway, avoid this place.  For better sushi and a better experience go to a place like Neko, Okura, Pachinko Parlor, The Chuck House or Golden Corral instead.  If not, you've been warned.
Stay in touch
Sign up for our free newsletter