Everything Else
Ogle Madness II: South Region, Upper Bracket!
2:58 AM EDT on March 16, 2009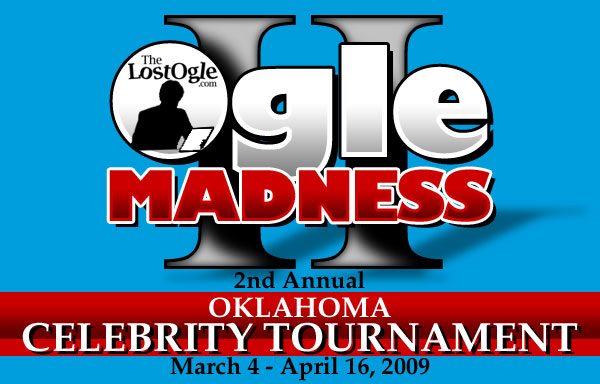 Before we begin today's Madness, lets recap last week's action:
East Region:
(1) Gary England defeated (16) Wimgo: 304 - 41
(9) Toby Rowland defeated (8) Brent Skarky: 248 - 93
(4) Carrie Underwood defeated (13) Jennifer "Oklahoma" Reeder: 218 - 122
(5) Mark Rodgers defeated (12) Van Shea Iven: 230 - 108
(6) Al Eschbach defeated (11) Ree Drummond: 263 - 141
(3) Jessica Schambach defeated (14) Boomer and Sooner: 313 - 85
(10) David Cook defeated (7) Glenn Coffee: 270 - 120
(2) Cardboard Jim Traber defeated (15) Custer County Sheriff:  295 - 109
Midwest Region:
(1) Sam Bradford defeated (16) Elyse Downs: 268 - 117
(9) Patrick defeated (8) Dean Blevins: 235 - 150
(4) Mike Gundy defeated (13) Sally Kern: 297 - 83
(12) Lee Symcox defeated (5) Berry Tramel: 245 - 161
(6) Brad Henry defeated (11) Steve Hunt: 310 - 195
(3) Blake Griffin defeated (14) The Mathis Brothers: 312 - 122
(10) Joey & Heather defeated (7) Aubrey McClendon: 253 - 248
(2) Jaime Cerreta defeated (15) Billy Sims: 262 - 173
As you can see, the biggest upset during the first week was Lee Symcox's surprising victory over Berry "Boomer" Tramel.  The most decisive victory was Gary England's F5 destruction of Wimgo.   I convincingly defeated Dean Blevins because I am much better looking.
Anyway, to today's games.  They are from the upper half of the South Region and will be played at outside the World's Largest Peanut monument in Durant.  Here they are:
(1) Mayor Mick vs. (16) Wanda Jo Stapleton
(8) Linda Cavanaugh vs. (9) Jack and Ron
(4) Kelly Ogle vs. (13) Tim Tebow
(5) Clay Bennett vs. (12) Brent Rinehart
Vote after the jump.
(1) Mayor Mick vs. (16) Wanda Jo Stapleton
About Mayor Mick: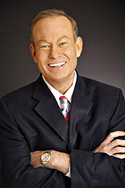 Conference: Mayors of Oklahoma City
Who he is: Mayor of Oklahoma City
Biggest Strength: Getting the NBA to come to Oklahoma City
Biggest Weakness: Getting us a Cardboard Mick to play with Cardboard Jim
-

About Wanda Jo Stapleton:
Conference: Former Politicians Against Advancement
Who she is: Former state legislator, public "advocate"
Biggest Strength: Figuring out the tax rate on $600 worth of groceries

Biggest Weakness: Picking stupid causes to support
-
(8) Linda Cavanaugh vs. (9) Jack and Ron
About Linda Cavanaugh:
Conference: Legendary Anchorwomen
Who she is: Evening Anchor for KFOR
Biggest Strength: Longevity
Biggest Weakness: Whatever this thing is...
-

About Jack and Ron: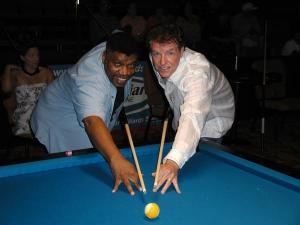 Conference: Morning Radio Jocks

Who they are: Morning radio crew at KISS FM
Biggest Strength: Laughing at their own jokes

Biggest Weakness: Getting listeners to laugh at their jokes
-

(4) Kelly Ogle vs. (13) Tim Tebow
About Kelly Ogle:
Conference: The Mighty Ogles
Who he is: Evening Anchor for KWTV Channel 9

Biggest Strength: His last name
Biggest Weakness: Pretending that he's typing (skip about 25 seconds into the clip)
-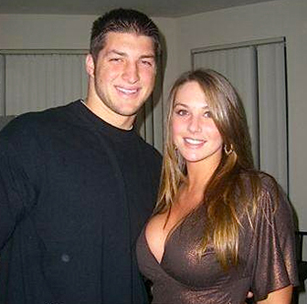 About Tim Tebow:
Conference: Football Legends
Who he is: Quarterback for the University of Florida
Biggest Strength: Picking up babes, healing lepers
Biggest Weakness: Accuracy and arm strength
-

(5) Clay Bennett vs. (12) Brent Rinehart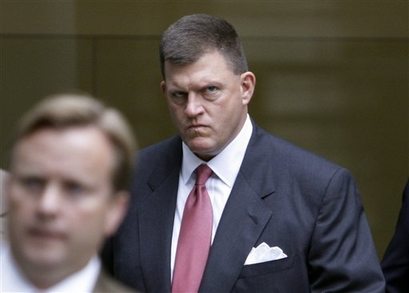 About Clay Bennett:
Conference: Oklahoma City Business Leaders
Who he is: Managing partner of the Oklahoma City Thunder
Biggest Strength: Sticking it to the city of Seattle.
Biggest Weakness: Communicating on Facebook
-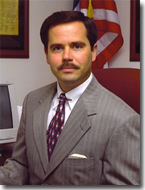 About Brent Rinehart:
Conference: Sociopath Politicians
Who he is: Former County Commissioner, Comic Book Auter
Biggest Strength: Being a "Roads" scholar
Biggest Weakness: Just about everything...
[poll id="134"]

Stay in touch
Sign up for our free newsletter